823 North Buchanan Boulevard
Side-gable 1 and 1/2-story Period Cottage
In tours
This building does not appear in any tours yet.
Last updated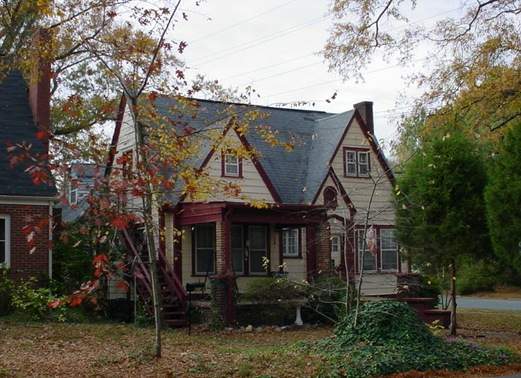 Rev. Franklin Hickman House. Side-gable 1 and 1/2-story Period Cottage with a gable end chimney, front cross-gables, wide original wood siding, and a gabled entrance projection with fluted pilasters suppotiing a pedintent. Other features are 6/6 sash windows and an off-center front porch with Craftsman piers and replacement posts. The house is now a duplex. Chas. C. Jones was occupant in 1930. Rev. Franklin Hickman was owner-occupant from 1930s to 1940s.
Garage. Ca. 1930. Front-gabled garage with German siding and exposed rafter tails.