BROAD STREET LIGGETT WAREHOUSE COMPLEX
Built in
1930
/ Modified in
1934
/ Demolished in
1998
In tours
This building does not appear in any tours yet.
Last updated
Thu, 08/18/2011 - 11:36pm by gary
Comments
Built in
1930
/ Modified in
1934
/ Demolished in
1998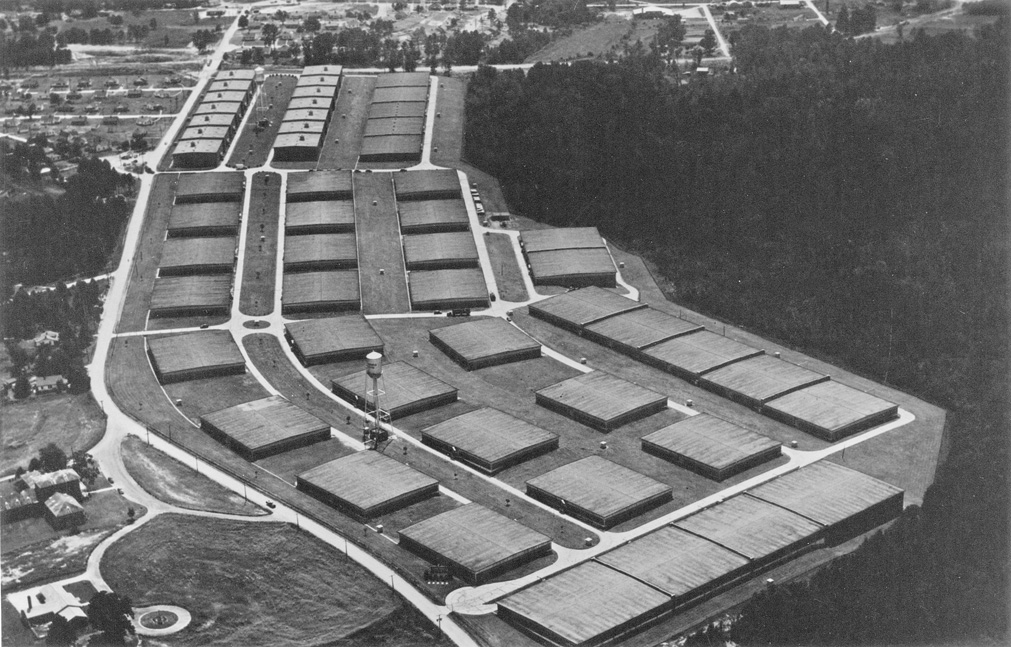 Looking south - Broad Street runs from foreground to background on the left side of the picture.
(Courtesy Durham County Library / North Carolina Collection)
The Liggett and Myers doppelganger to the American Tobacco warehouse complex on Ellis Road was located on Broad Street, just outside city limits when initial construction occurred around 1930. Liggett and Myers initially built 20 tobacco warehouses; in 1934 the company added an additional 10 warehouses..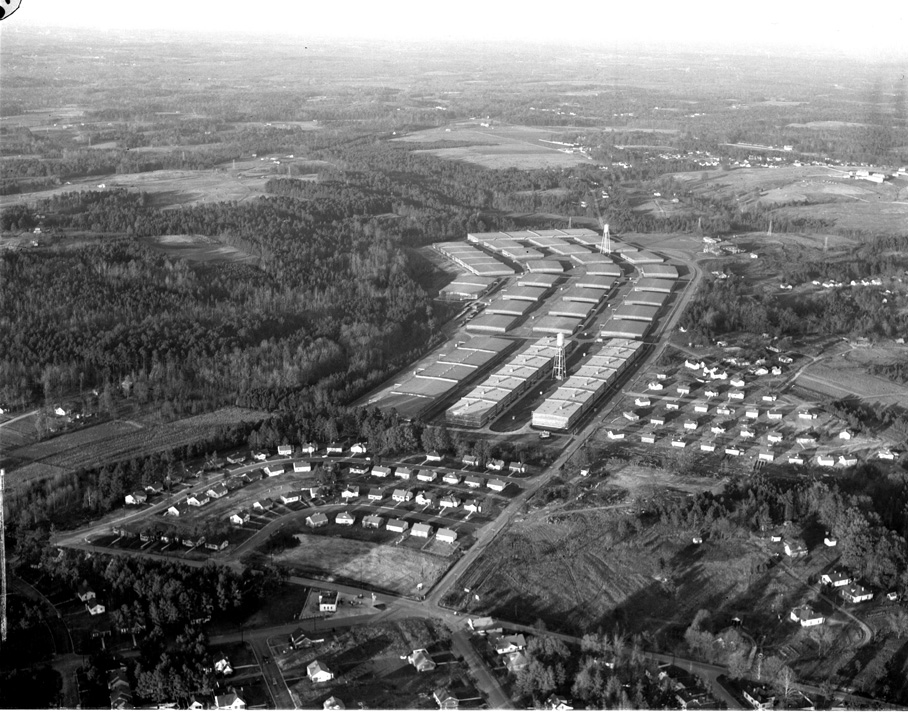 Looking northwest, 1950s. The intersection of Guess Road, Broad Street, and Sunset Ave. is in the foreground.
(Courtesy The Herald-Sun Newspaper)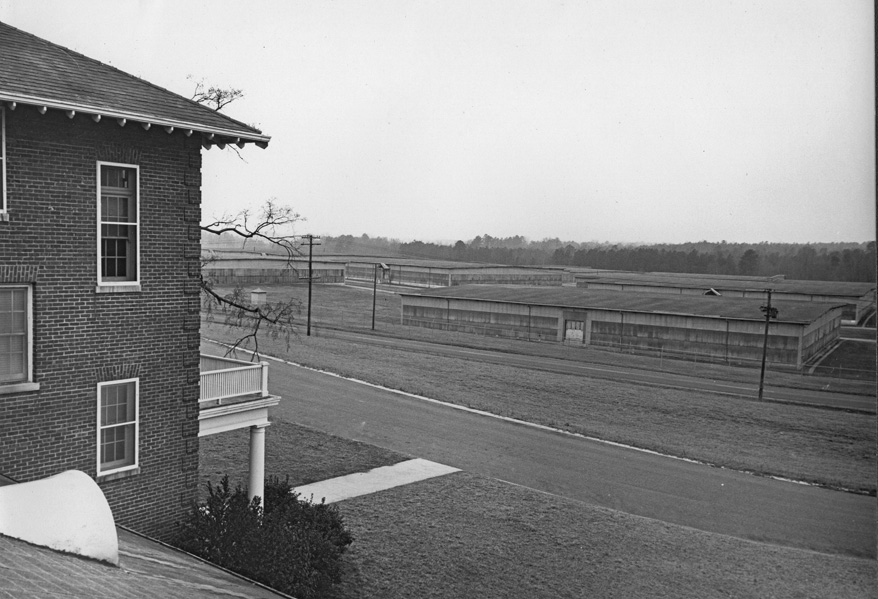 Looking west at the warehouses across Broad Street, from the former county jail/TB sanitarium. (To be profiled next.)
(Courtesy The Herald-Sun Newspaper)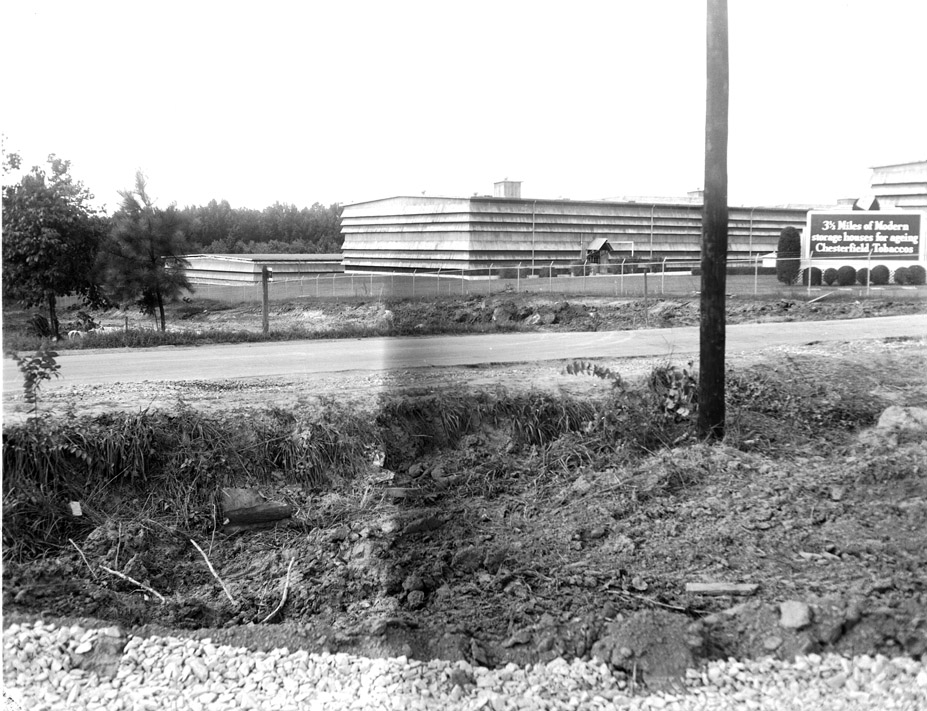 Looking west across Broad Street, near the present-day overpass over I-85.
(Courtesy Barry Norman)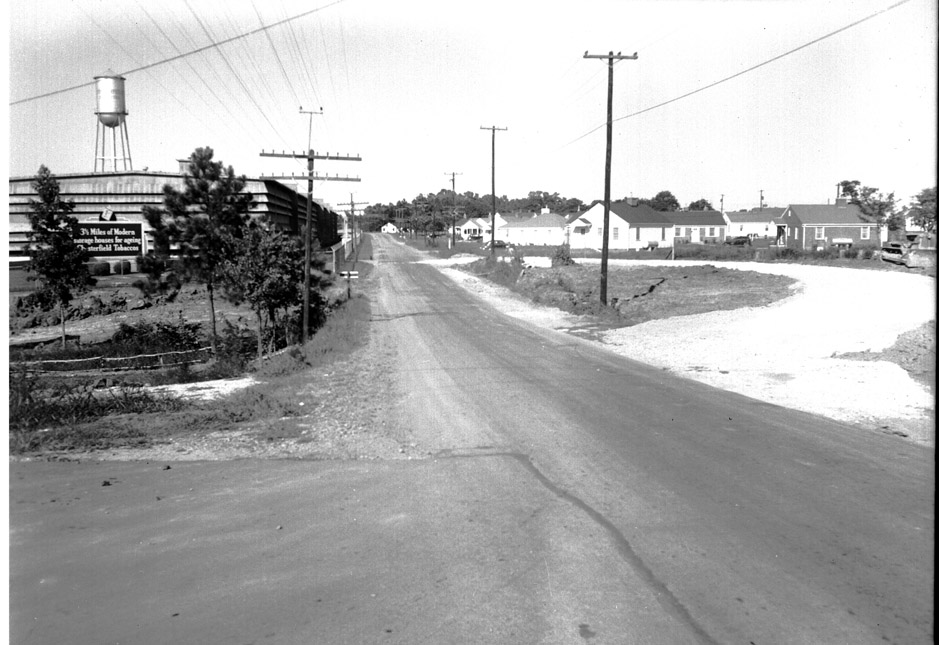 Looking north from Broad Street, near the present-day overpass over I-85, at "3 1/2 miles of Modern Storage Houses."
(Courtesy Barry Norman)
In the late 1950s, US-70 bypass was cut through the north side of Durham, creating a more definitive separation between these warehouses and housing/businesses near Broad St. and Guess Road.
I'm not sure when the warehouses were no longer used by L&M. I know they were abandoned by the early 1990s, but still standing.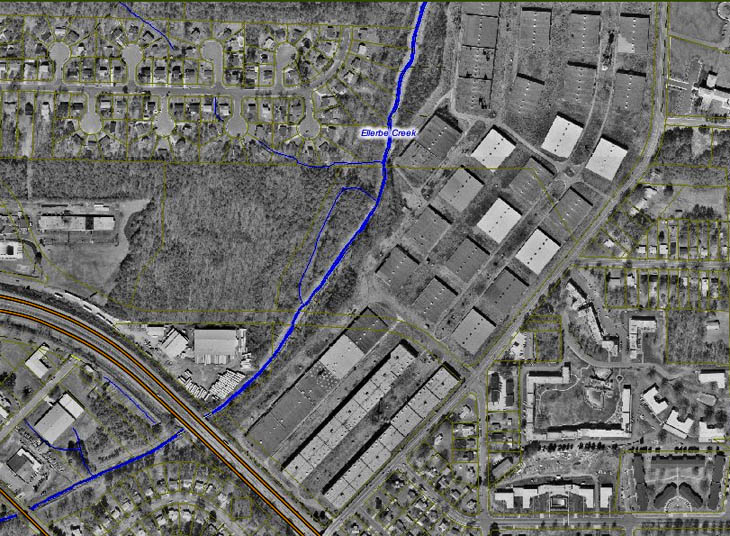 1994 aerial of the warehouses.
Around 1997-98, the warehouses were torn down.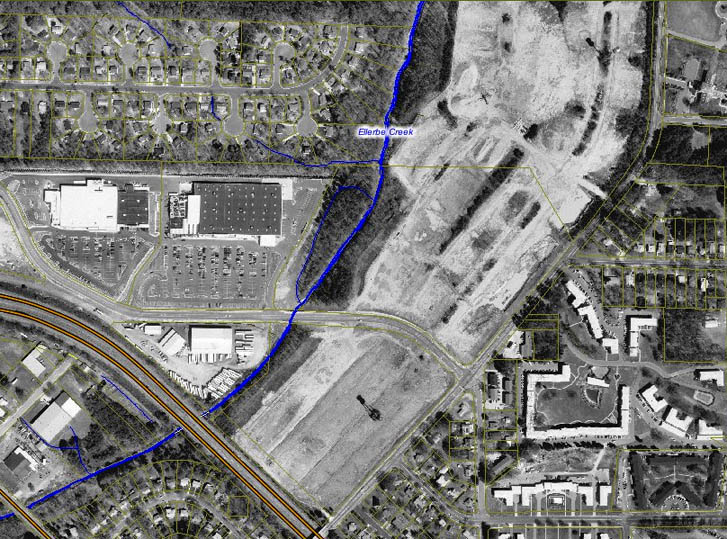 1998 aerial.
A roadway was cut through the center of the site to connect Broad St. with the recently completed North Pointe commercial development and Guess Road. Two additional suburban-style commercial developments were built on either side of this roadway, and a housing development was built on the north end of the former warehouse land. The southern commercial development houses a variety of tenants, and the northern is the place to go when just 10 of one item won't do: Costco.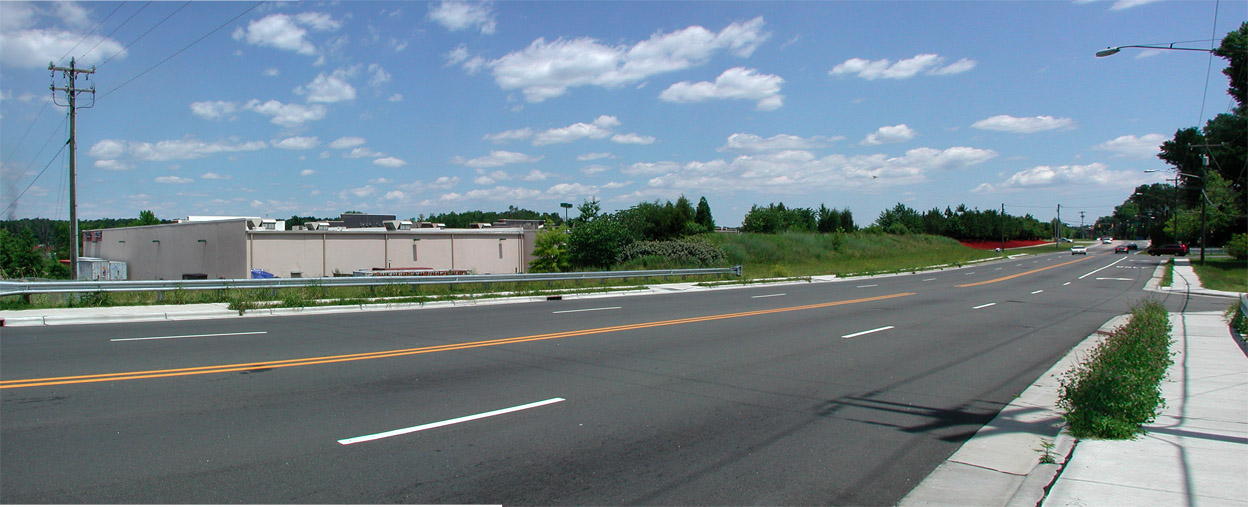 View from the Broad Street overpass: 3 1/2 miles of bargains with their posterior facing the affront that is Broad St., 05.25.08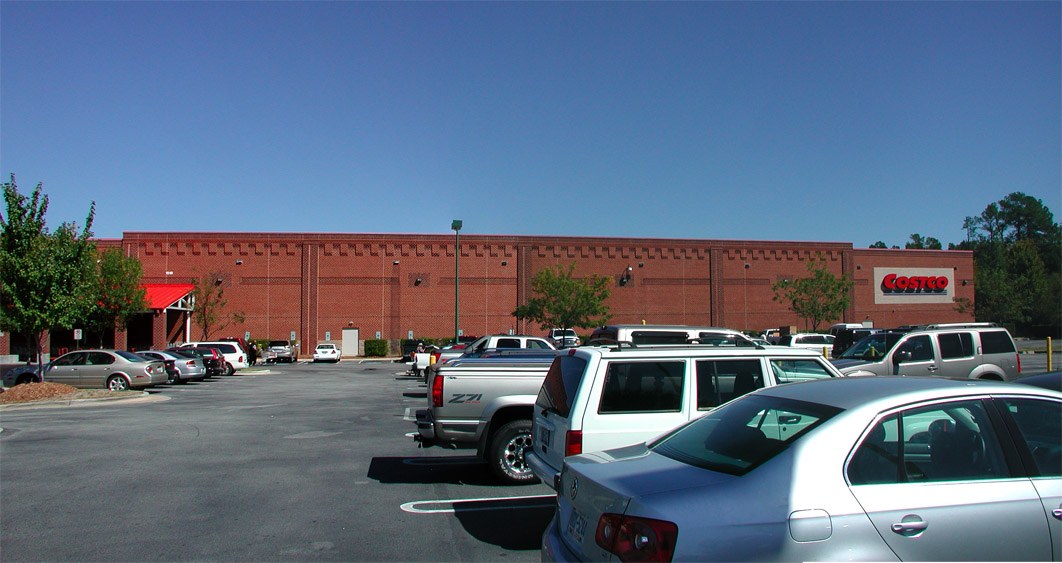 Still a warehouse, sort of, 09.30.07
Find this spot on a Google Map.
36.029362,-78.914495