In tours
This building does not appear in any tours yet.
Last updated
Sat, 09/09/2017 - 9:22pm by gary
Location
36° 2' 56.6376" N, 78° 52' 22.9008" W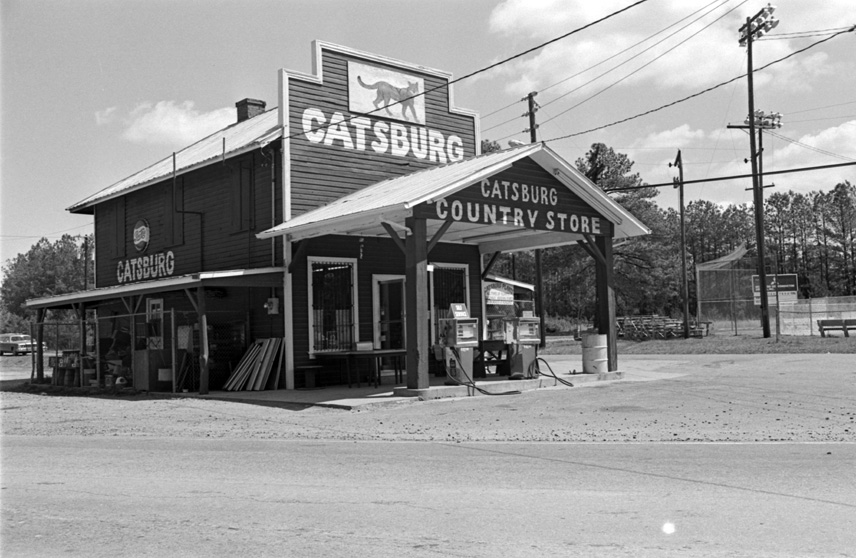 Catsburg Store, 04.07.87
(Courtesy The Herald-Sun Newspaper)
The Catsburg Country Store was built in the 1920s by Sheriff Eugene Belvin at the junction of Old Oxford Highway and Hamlin Road. The store became an early landmark due to its high front facade with the image of a black cat above the name 'Catsburg.' Belvin, a very popular sheriff, evidently earned the nickname 'Cat' for his ability to sneak up on bootleggers in northern Durham county. (So he was at least popular with non-bootleggers.) Belvin also provided the ballpark to the east of the store for area kids, and lived nearby.
The Catsburg store was still functioning in the late 1980s - I'm not sure when it was abandoned. Frustratingly, this building, which is a favorite of many people, is owned by MM Fowler, who also continues to allow two of my other favorite buildings in Durham to fall into the ground - the former gas station at Angier and S. Guthrie and the former gas station at Foster and Geer Sts.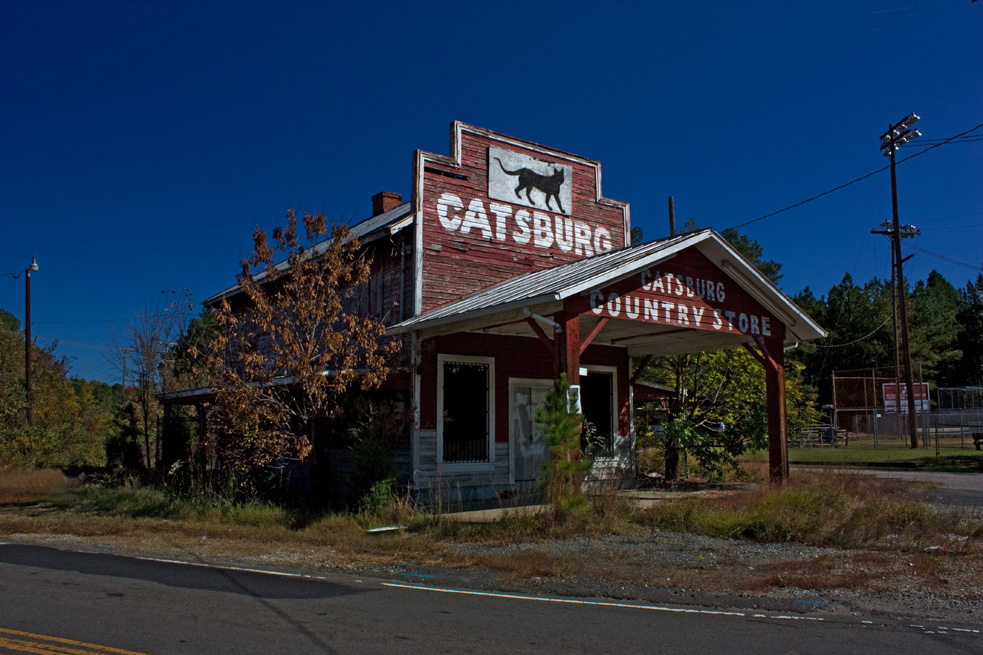 Abandoned Catsburg Store, 10.26.08 (G. Kueber)