COLCLOUGH-BRAGG HOUSE
Built in
1830-1850
/ Modified in
1916
In tours
This building does not appear in any tours yet.
Last updated
Sun, 12/18/2011 - 10:36pm by gary
Comments
Built in
1830-1850
/ Modified in
1916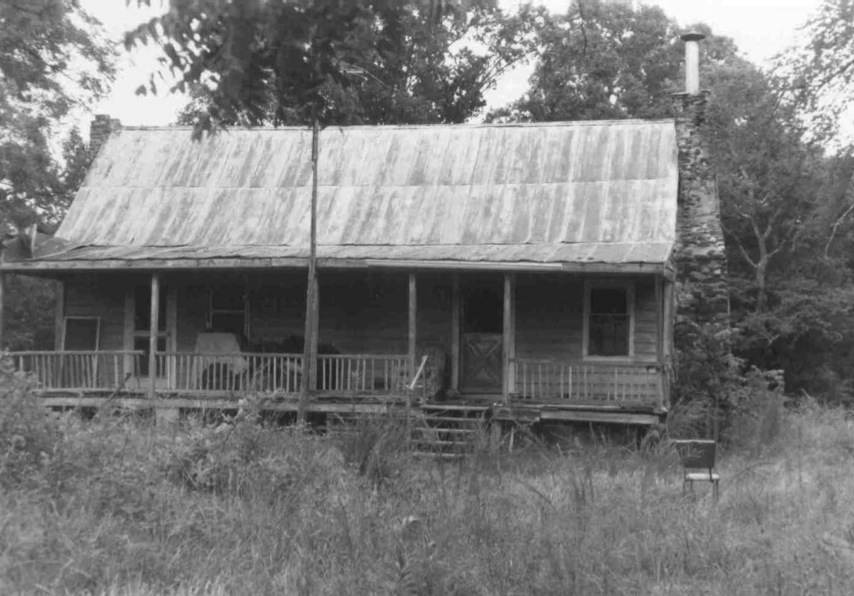 A one-pen log house built during the first half of the nineteenth century was enlarged in the early twentieth century by a frame room of the same approximate size, each having a separate entrance and exterior end chimney. A massive rubble-stone chimney serves the nineteenth- century pen, and a smaller fieldstone and brick chimney, inscribed, "built by E. H. No [Nov.] 30, 1916," likely provides the construction date of the early-twentieth-century section. E. H., or another builder of the same period, used weatherboard siding and a shed-roofed porch that spans the front facade to unify the house visually as a single structure. Finishes on the interior generally reflect mid-twentieth century remodeling, but the nineteenth-century pen has hewn ceiling joists and a boxed-in corner stair that leads to an attic where hewn framing is pegged together.
The nineteenth-century structure is said to have been constructed by Alexander Colclough who reportedly lived there from about 1820 until he was thrown from a horse and killed in 1831. Colclough and Mary Haswell were married in 1819 and their union produced five children. A daughter, Nancy, with her husband, Thomas Bragg, occupied the house after the death of Mary Colclough in 1855. When the 1900 census was taken, Thomas Bragg was still living in the house along with his daughters, Artelia and Sarah, and a son-in-law, Bob Moore. In 1910, the census reports that Artelia, Sarah, and Bob lived there, though the Miller map of that year shows "Sally" Bragg as the sole tenant. During the 1930s, the farm was purchased by W. T. Carpenter, who, with other family members, established Carpenter Chevrolet, one of Durham's first automobile dealerships. Gracie Ayers rented the house until recently, raising pheasants as an avocation.
Near the house are a number of frame outbuildings that include a well enclosure, a barn with sheds attached, two storage buildings, a privy, and pens for Ms. Ayers's game birds. A small cemetery behind the house has several graves but only one is marked by a stone; it is a memorial for Charliet, son of C. M. And Susan Dhue, who died in 1900.