In tours
This building does not appear in any tours yet.
Last updated
Sat, 08/13/2011 - 5:15pm by gary
Location
35° 59' 55.1112" N, 78° 54' 36.5616" W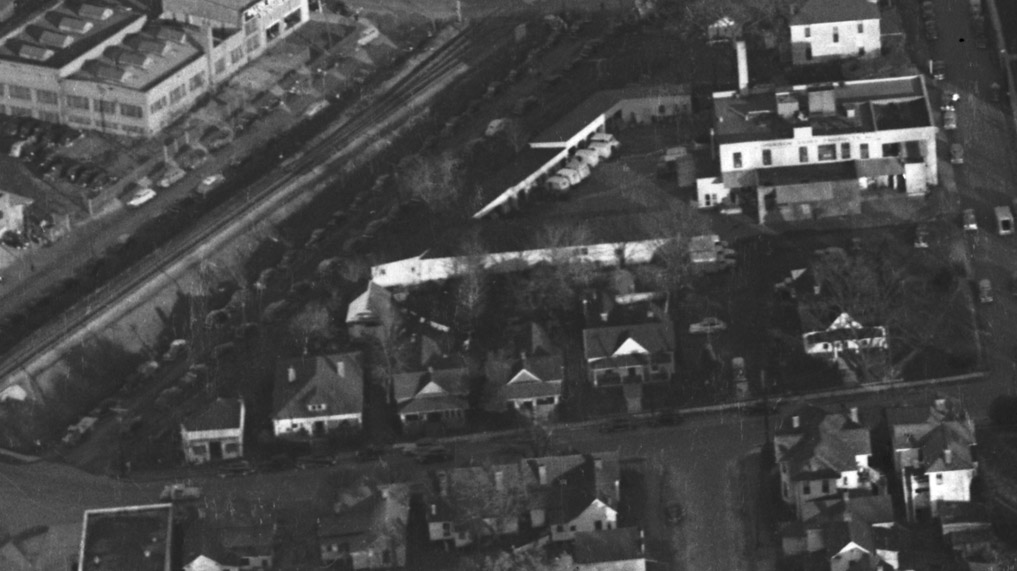 200 South Gregson, looking east, 1948. Cooke's is on the far left.
The few blocks of Gregson Street south of the tracks were mostly residential well into the 1950s - however, immediately adjacent to the tracks - and the businesses just to the north - was Cooke's cafe. I don't know a thing about the menu at Cooke's, but I do know that they managed to explode themselves in 1957.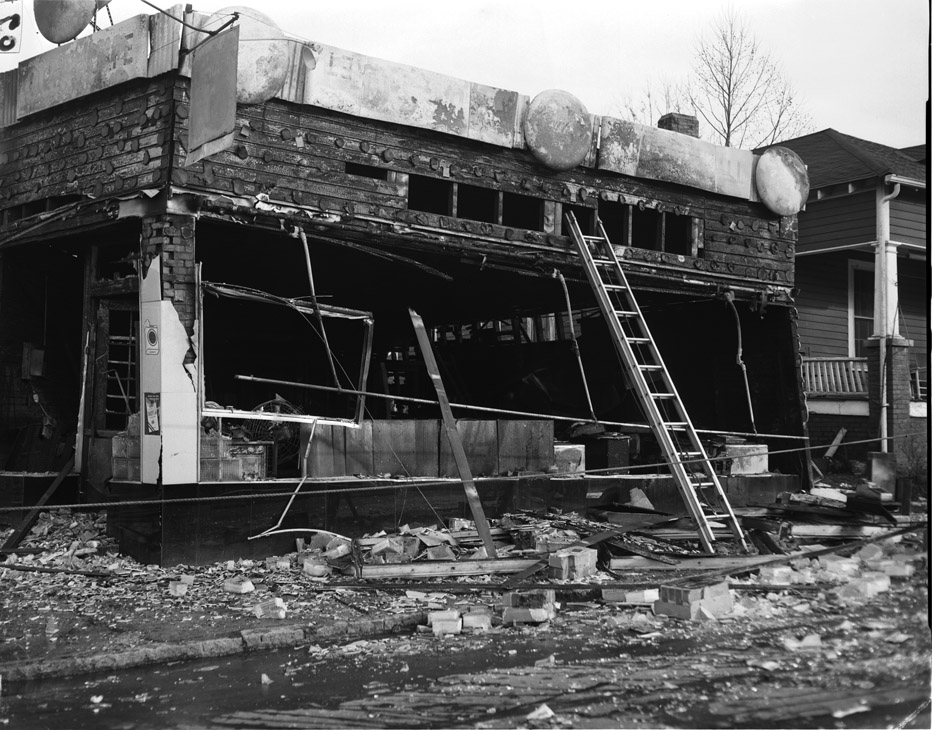 Looking east, 12.05.57.
(Courtesy The Herald-Sun Newspaper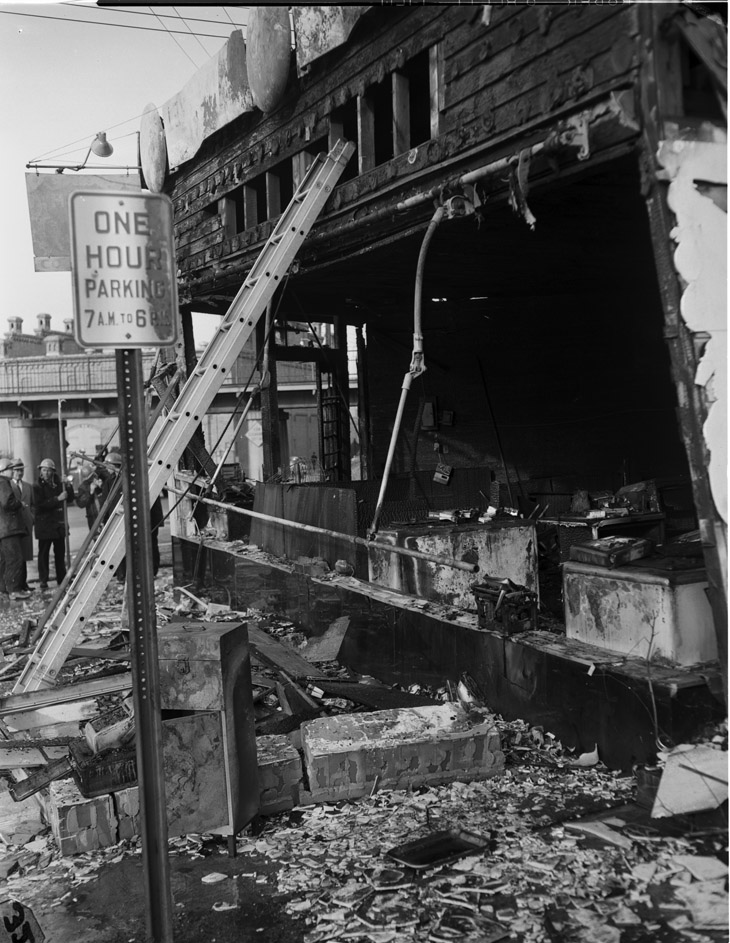 Looking northwest, 12.05.57
(Courtesy The Herald-Sun Newspaper
Today it's a parking lot for the tired-looking Tobacco Workers Union building (is there a tobacco workers union here anymore?)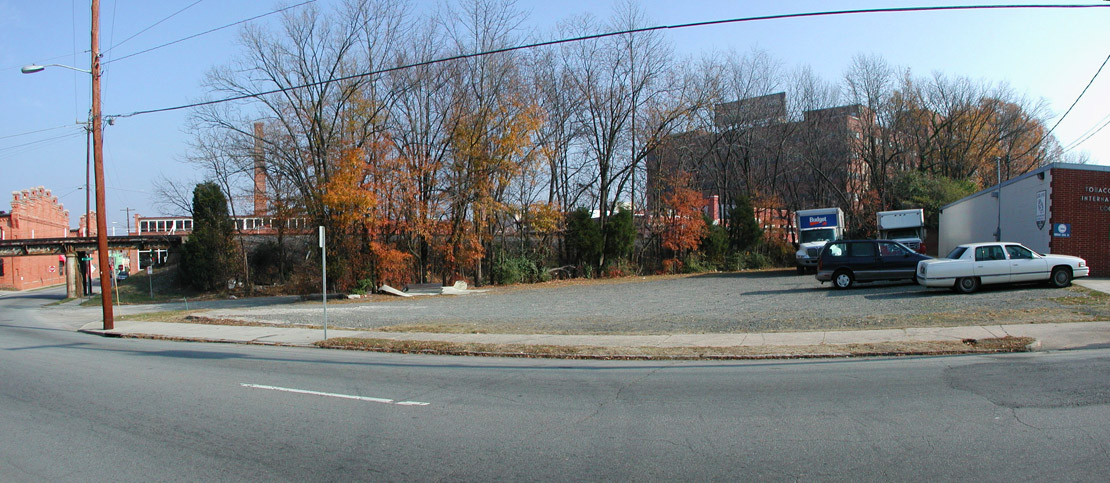 Looking northeast, 12.09.07