FREE WILL BAPTIST CHURCH - 1004 MORNING GLORY
Built in
1907-1913
/ Modified in
1980-1990
In tours
This building does not appear in any tours yet.
Last updated
Sun, 02/03/2019 - 2:07am by gary
Location
35° 59' 20.7456" N, 78° 53' 22.5672" W
Comments
Built in
1907-1913
/ Modified in
1980-1990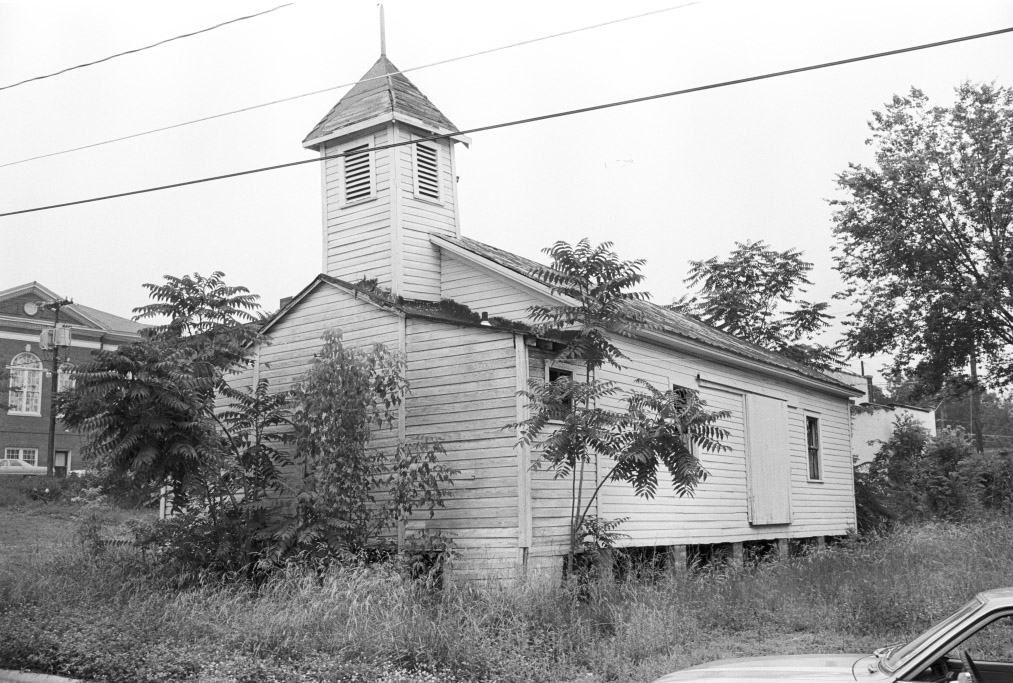 June 1979
"The Lord House" at 1004 Morning Glory started life as the Free Will Baptist Church, built sometime between 1913 and 1937. It appears that, although both Edgemont and Morning Glory were, during the early to mid 20th century, predominantly white communities, the congregation of the Free Will Baptist Church has always been predominantly African-American.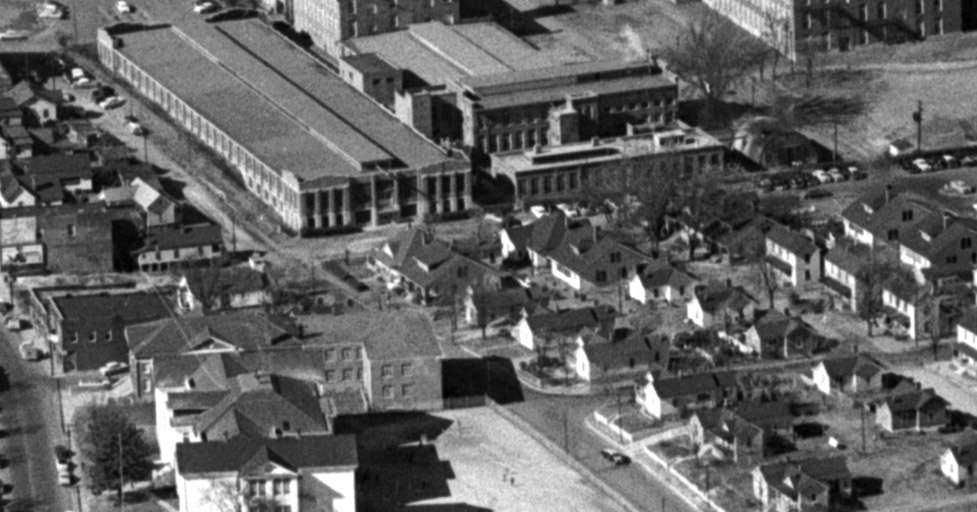 Aerial looking east, late 1950s. A steeple is evident atop the small church.
Charlie Gibbs once related to me that he and his friends would sneak away and around the block from the square dances held on the second floor of 952 East Main Street to hear the rockin' music emanating from the Baptist Church, which they much preferred.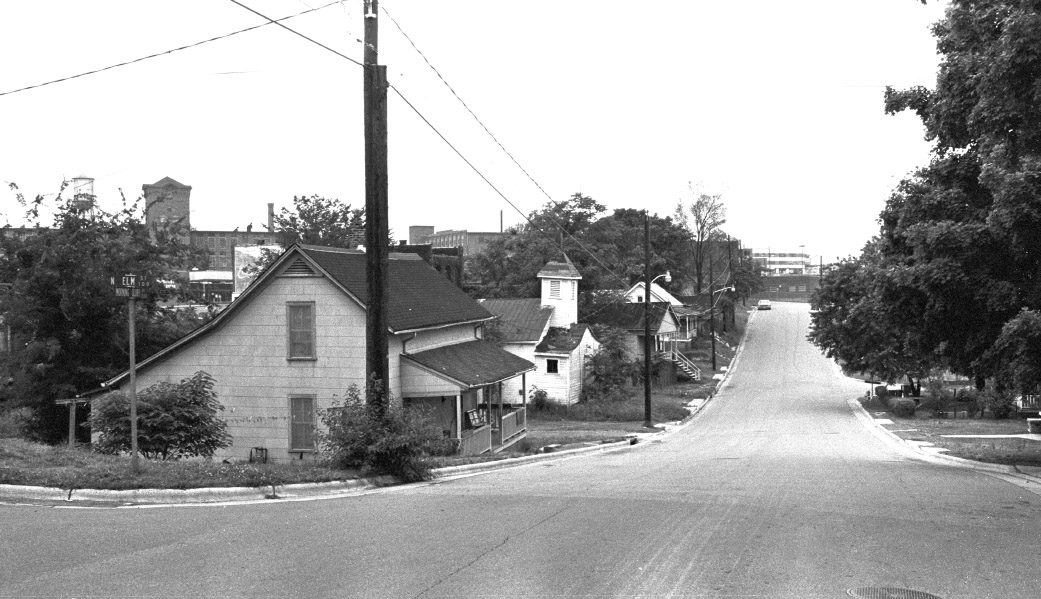 The view west on Morning Glory Ave, 1979
In 1984, the church lost its original steeple and was encased in concrete block.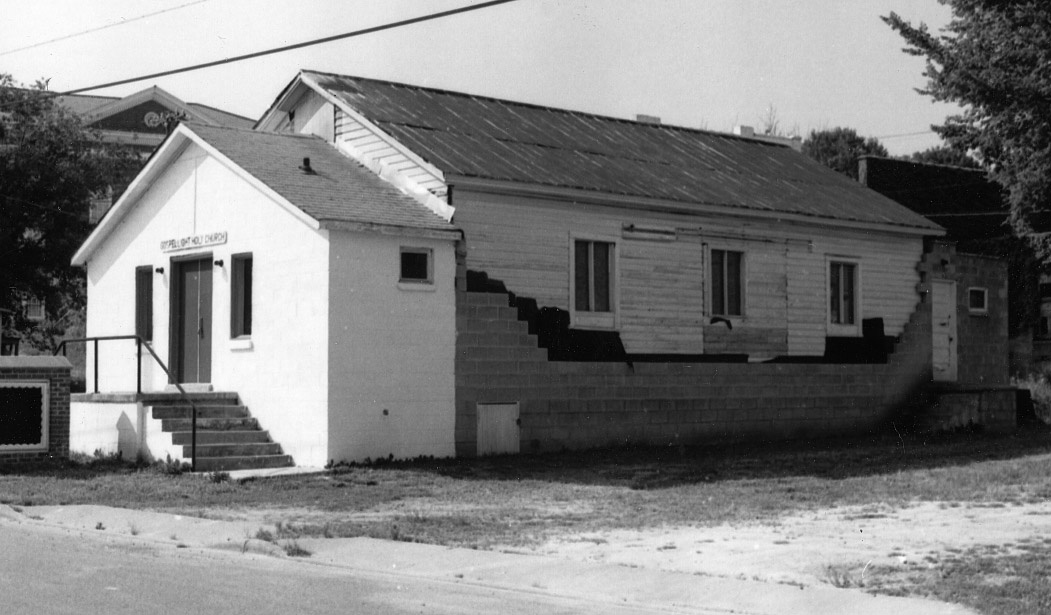 1984 (SHPO)
The church continued to house an active congregation through 2012.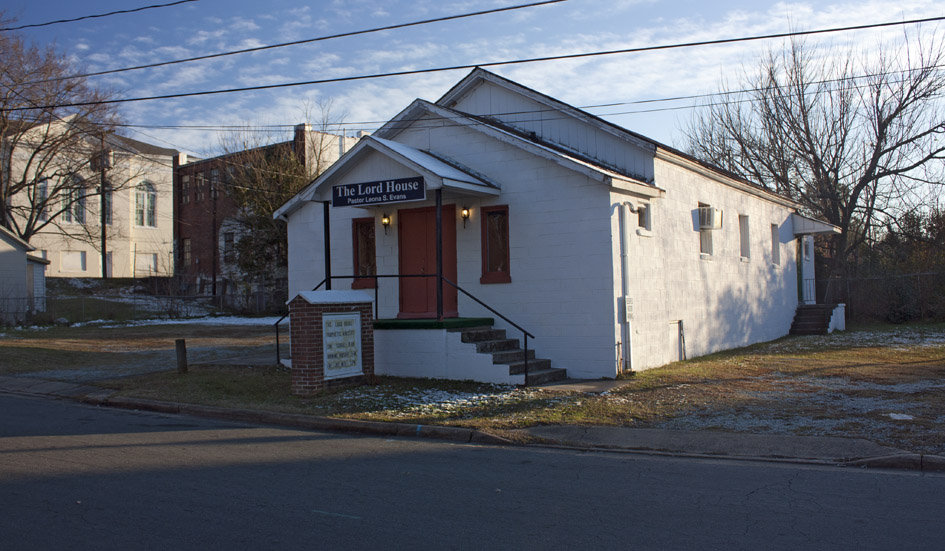 As of late 2012, the building is under renovation by a new owner, who, via secondhand sources, intends to build off the success of Golden Belt by building additional artist studio space for the area.
That space opened in 2013 as SPECTRE Arts, run by Alicia Lange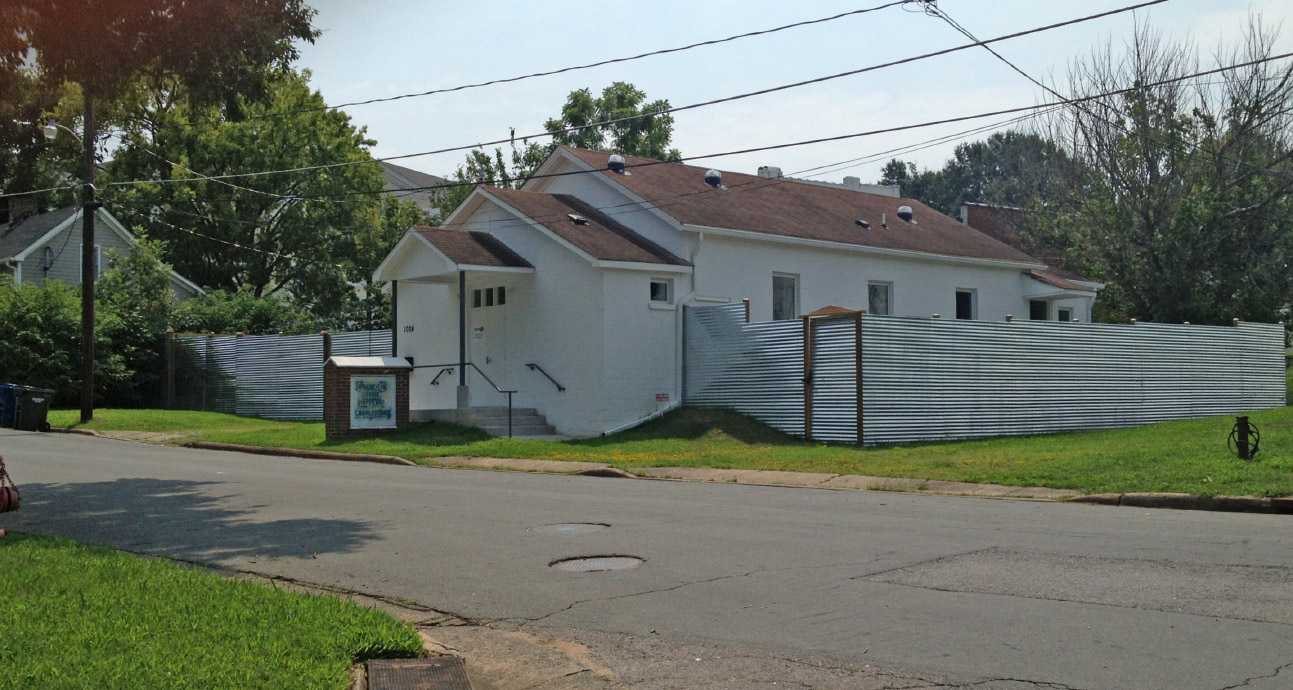 08.23.13 (G. Kueber)