GEORGE WATTS ELEMENTARY
Javascript is required to view this map.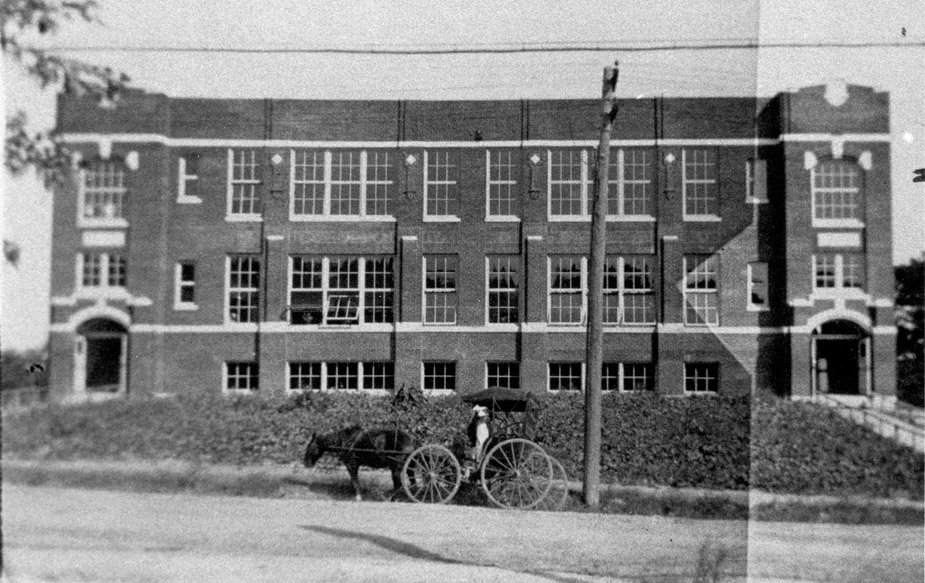 Watts Elementary at or near completion, 1918
George Watts Elementary is the oldest school building in Durham still serving in its original capacity. (The oldest extant school building is the former YE Smith school on South Driver St.)
Watts Elementary was built in 1918 according to the design of architect C. Miller Euler. Originally symmetrical, with a combination of Deco and neoclassical elements, the school was placed at the northeastern edge of rapidly developing Trinity Park.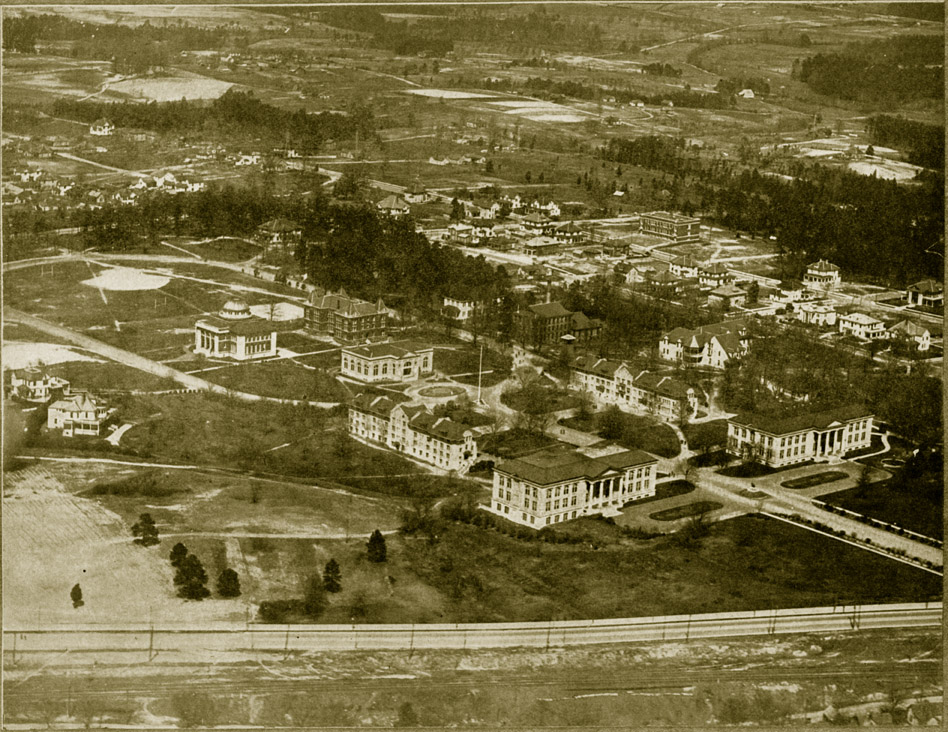 Circa 1920 bird's eye view of Trinity College and Trinity Park, with the Watts School visible at the edge of the housing development.
Below, H. Lee Waters film footage of Watts Elementary in the late 1930s. By this point, the right entry to the school had been widened/modified.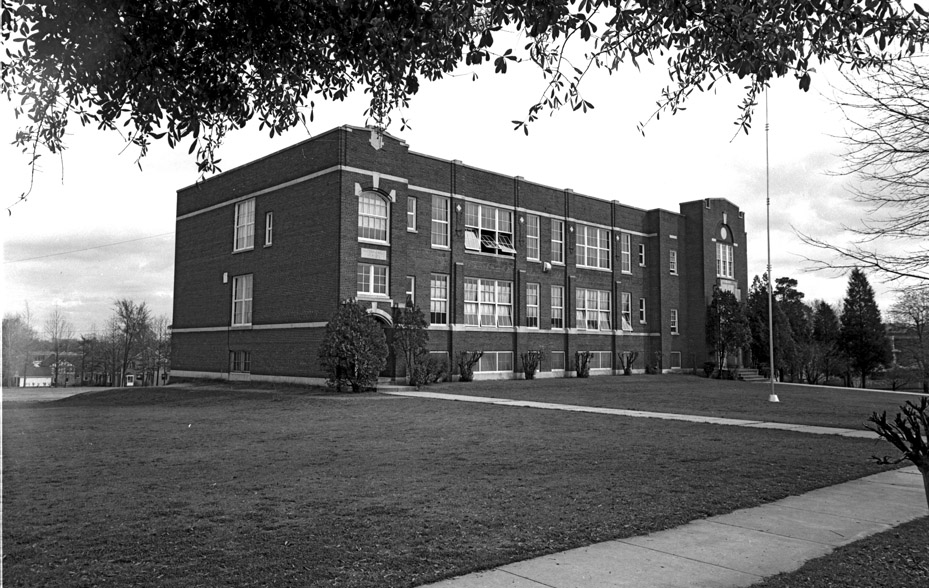 Watts School, 1950s.
Additions have been made to the west of the original school building; the school remains a vibrant part of the neighborhood, and, as one would expect, appears to have a great deal of parental (and alumni) involvement. I'm always thrilled to see neighborhood schools thriving (at least from an outsider's perspective.) The logic behind locating schools where kids can neither walk nor bike to them seems decidedly twisted to me.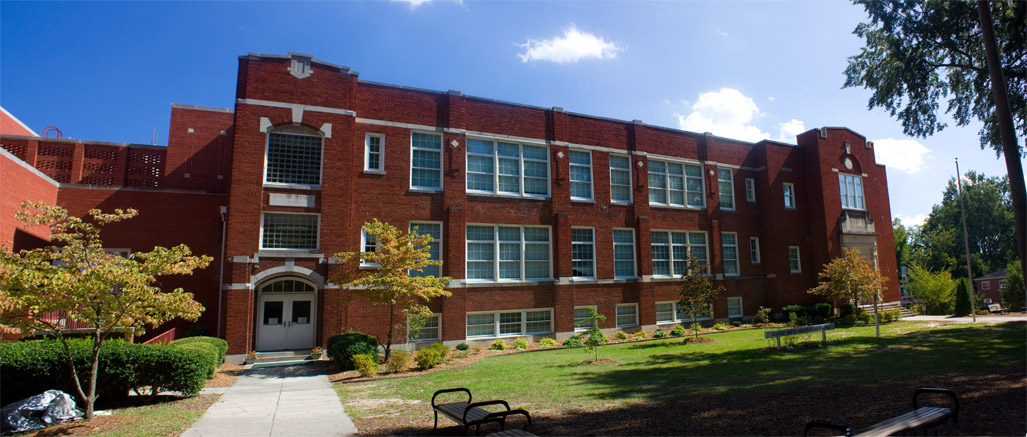 Watts School, 10.03.09
Find this spot on a Google Map.
36.008199,-78.910762