GLOBE WAREHOUSE
Built in
1885
/ Demolished in
1974
In tours
This building does not appear in any tours yet.
Last updated
Sun, 08/19/2012 - 2:06pm by gary
Location
35° 59' 52.35" N, 78° 54' 19.4256" W
Comments
Built in
1885
/ Demolished in
1974
The Globe Tobacco Warehouse was built in 1885 and located on the north side of West Main St., between the Duke Factory and Five Points and adjacent to the railroad tracks.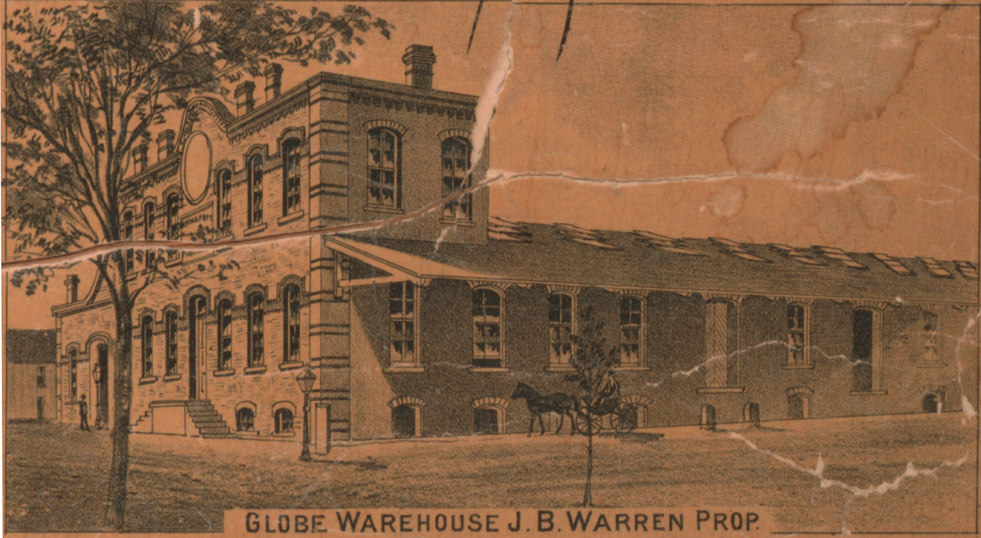 (Courtesy Duke Archives - digitized by Digital Durham)
By the 1920s the building had become a Norfolk and Western freight depot.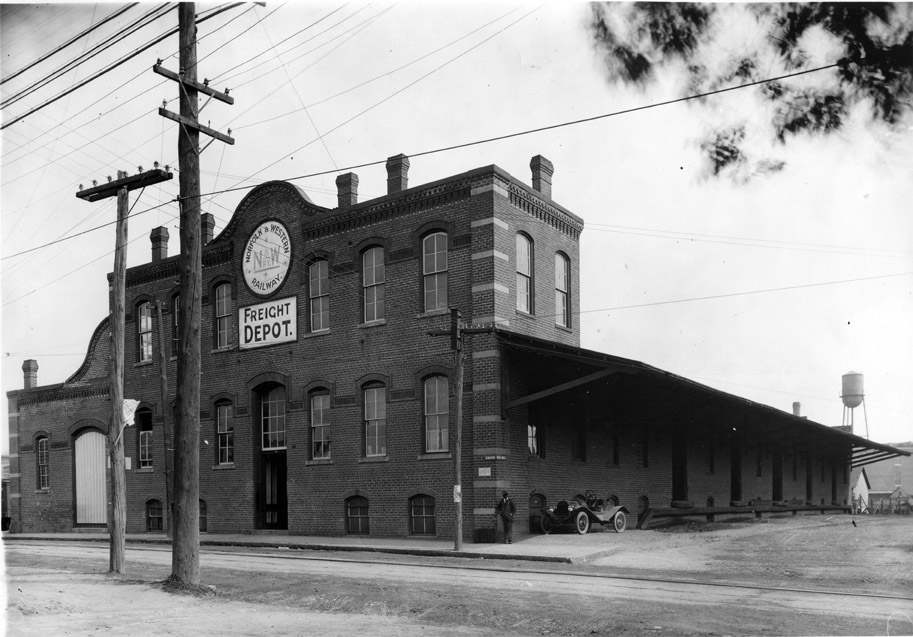 (Courtesy Duke Archives)
A view of the back of the warehouse, looking southeast towards Main St. and Great Jones St.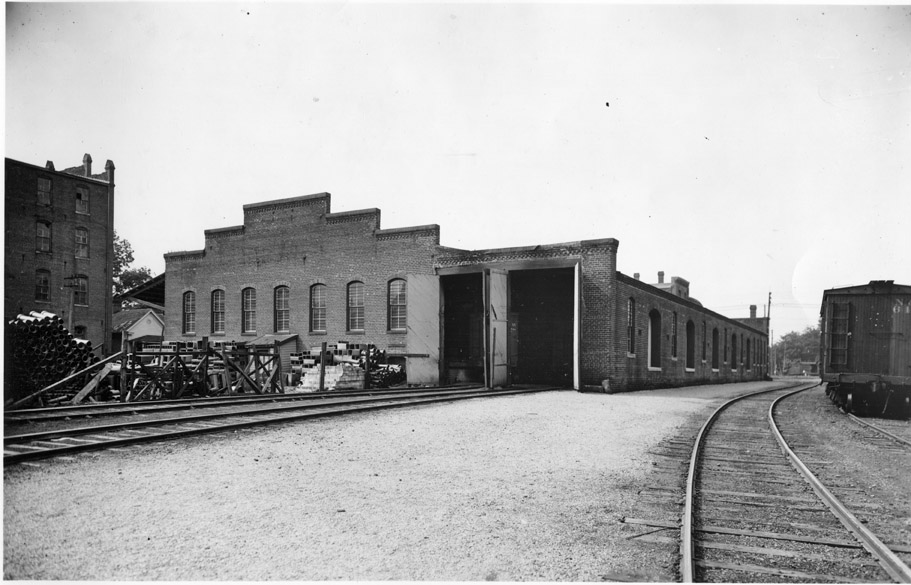 (Courtesy Duke Archives)
A view from the Five Points Drug Company, looking west up Main Street. The Globe Warehouse is on the right side of the street.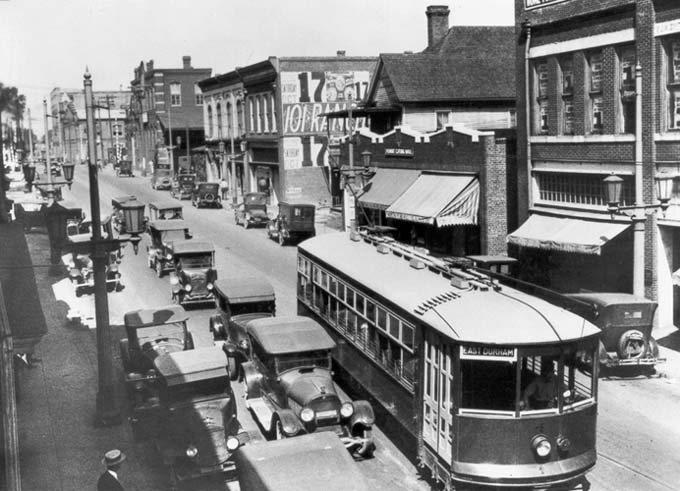 (Courtesy Durham County Library)
It can be seen at the right edge of this picture (look for the little curve on the top of the facade).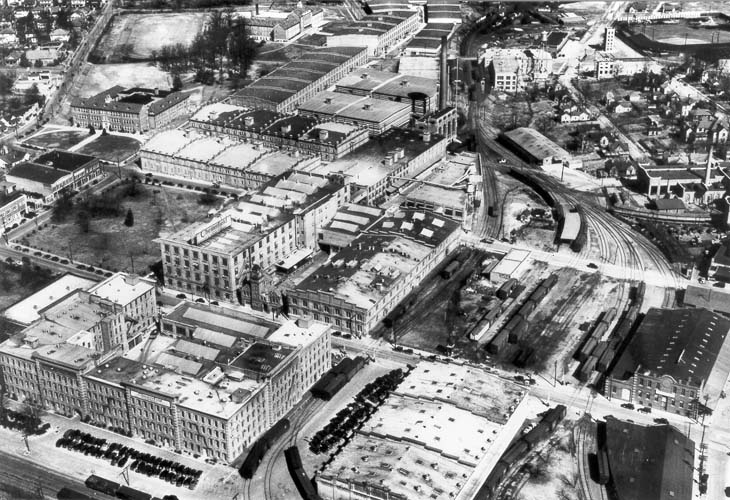 (Courtesy Durham County Library)
At some point between 1948 and 1952, the second story and the 'appendage' on the west side of the building were removed.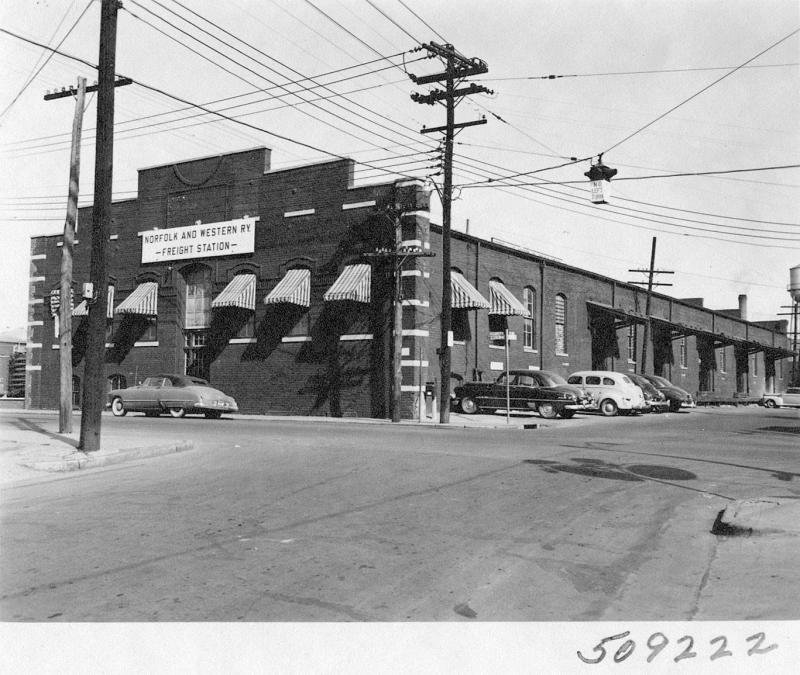 1952 view of the building from Great Jones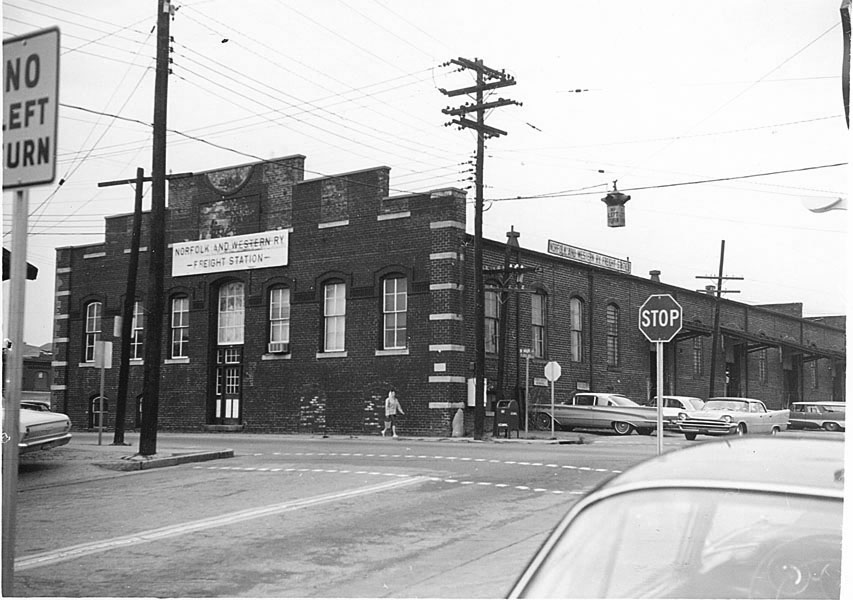 Looking northwest from Great Jones and Main Sts., 1963.
The above picture is from an urban renewal appraisal, signaling its imminent demise.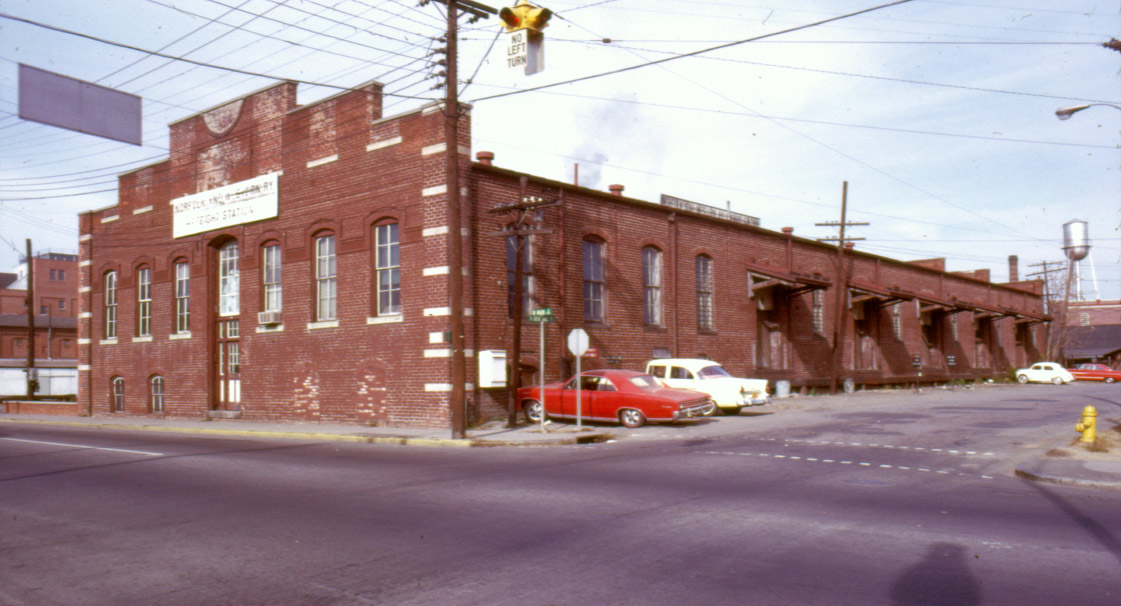 From Great Jones and West Main, late 1960s
It was torn down in 1974, and this land became part of the Loop and, for about a decade, the main bus terminal downtown. This bus terminal is vacant as of 2009, and awaiting repurpose/demolition.