In tours
This building does not appear in any tours yet.
Last updated
Sat, 01/14/2012 - 3:29pm by gary
Location
United States
36° 6' 24.8148" N, 78° 54' 30.3372" W
US
A. G. Cox, superintendent of the cotton mill at Orange Factory purchased a portion of the Lipscombe Plantation in the 1880s and constructed a frame tri-gable I-house with Gothic Revival detailing. In 1887, shortly after the farmhouse was completed, Issac Emerson, inventor of Bromo Seltzer, purchased it and 162 acres of land for his sister, Anna. With her husband, Jack Pope, she moved her family to the country to avoid an epidemic of measles in the town of Durham, eventually adding a short two-story rear ell and a tenant house and log barn nearby. Since Anna and Jack, three subsequent generations of the Pope family have lived in the house.
South of the farmhouse, a son, James Dennis Pope built a frame pyramidal cottage with a hip roof porch and interior chimneys as his residence in 1916, and an extensive complex of dairy and tobacco barns and dependencies in the 1920s on the farm.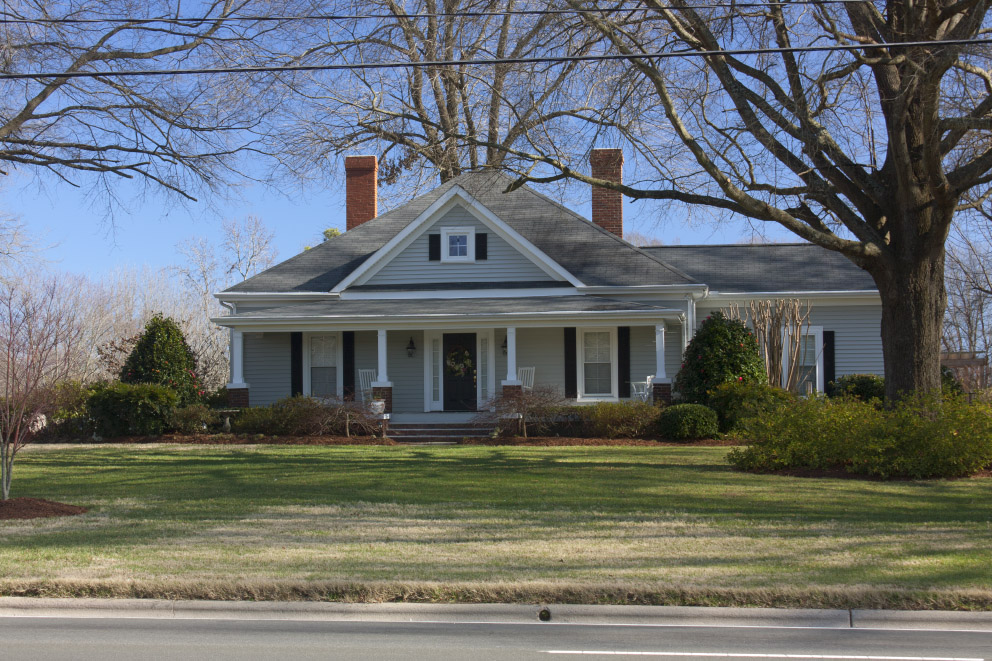 01.14.12