JOSEPH WHITFIELD HOUSE - 822 BROAD
In tours
This building does not appear in any tours yet.
Last updated
Thu, 08/18/2011 - 6:06pm by gary
Location
United States
36° 0' 41.7888" N, 78° 55' 9.4008" W
US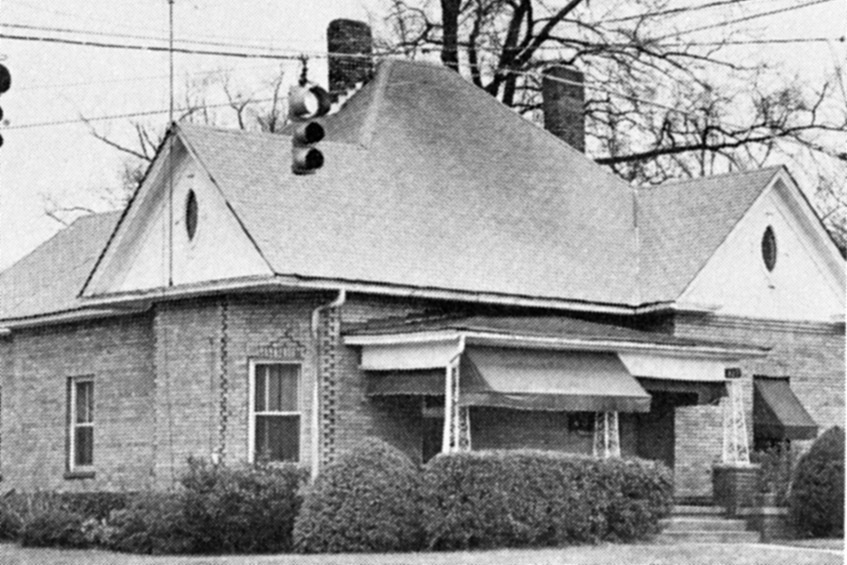 822 Broad St., 1980.
The unusual house at 822 Broad St. was built prior to 1913, most likely by Joseph Whitfield, who lived in the house during the 1910s. Whitfield was a machinist who became a Quarry Superintendent with the City Engineering Department in the late 1920s.
The house is unusual for the materials employed - brick facing with stucco gables, each with leaded glass oval windows.
Mr. and Mrs. Whitfield lived in the house until the late 1940s, when it appears that only his wife continued to live in the house. By 1952, it was occupied by Marcus Edgerton, who continued to live in the house into the 1960s.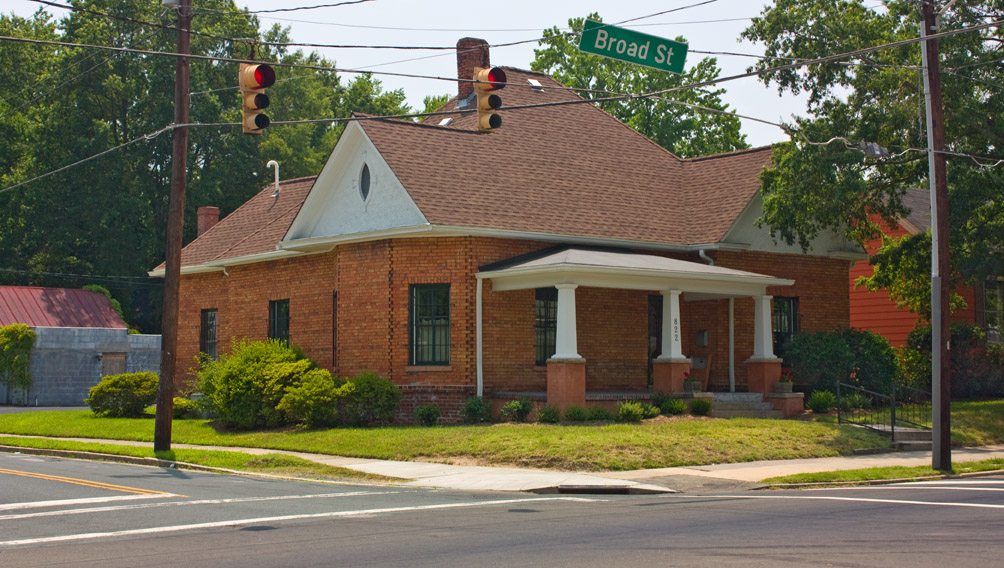 822 Broad, 06.27.09
The small storefront building sits in the rear yard, facing Green St., which was known as the "B Street Grocery" and operated by Salley Pulley during the mid-20th century.
Find this spot on a Google Map.
36.011608,-78.91927