In tours
This building does not appear in any tours yet.
Last updated
Sat, 12/17/2011 - 6:01pm by gary
Location
United States
36° 10' 8.256" N, 78° 51' 56.9592" W
US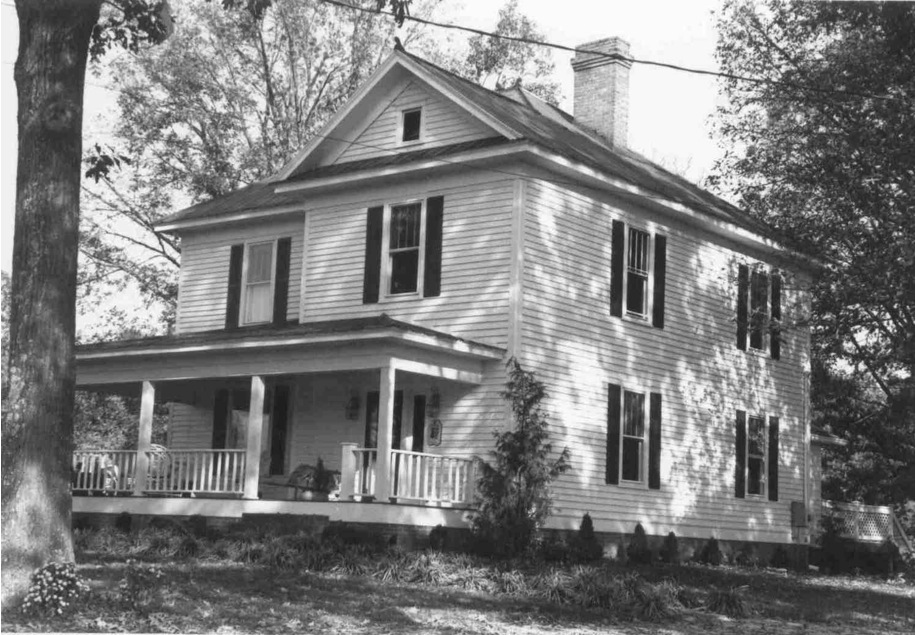 [Originally] adjoining the Mount Bethel Church in Bahama, a variant of the nationally popular Foursquare style with a projecting gabled bay was constructed for Norman Tilley in 1918. The dwelling has a number of Craftsman details such as a full-facade hip-roofed front porch with square porch posts, and four-over-one windows. When the church purchased the site in the early 1970s, the large frame dwelling was relocated several miles west of the village and another structure removed to give it an advantageous location. Recent owners have added a large one-story ell at the rear of the dwelling.