SPRUCE PINE LODGE
SPRUCE PINE LODGE
built in
1930
/ modified in
1950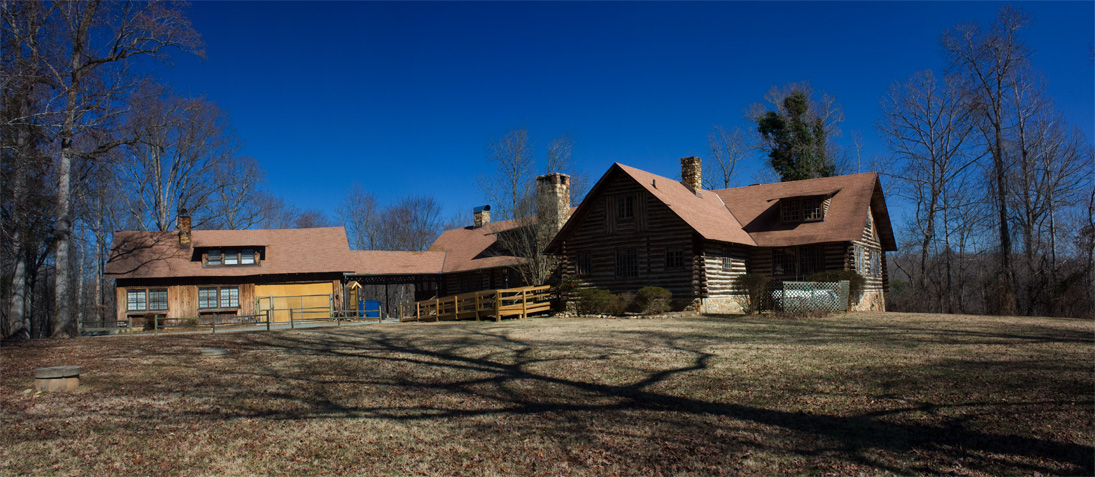 Spruce Pine Lodge, 02.07.09 (Photo by Gary Kueber)
[THIS IS NOT THE OFFICIAL WEBSITE FOR SPRUCE PINE LODGE. I regret that I can't help you set up your wedding; please call the city.]
Spruce Pine Lodge was constructed as a 'summer house' in approximately 1930 by Mary Washington Lyon Stagg, widow of James E. Stagg. In 1926, the City of Durham had built a dam on the Flat River to improve the city's water supply, creating Lake Michie. The bluff upon which the Spruce Pine Lodge would soon sit thereby acquired a beautiful view overlooking the new lake.
Mary Stagg lived at Greystone after her husband's death; I have no information about how she used Spruce Pine Lodge. Mrs. Stagg died in 1945; the house and the land were either acquired by or donated to the city of Durham in 1950.
Spruce Pine Lodge is currently a city park - a gem unknown by many folks in the city - and the lodge itself is available for events.