In tours
This building does not appear in any tours yet.
Last updated
Thu, 06/22/2017 - 6:17pm by gary
Location
United States
36° 0' 10.782" N, 78° 54' 4.158" W
US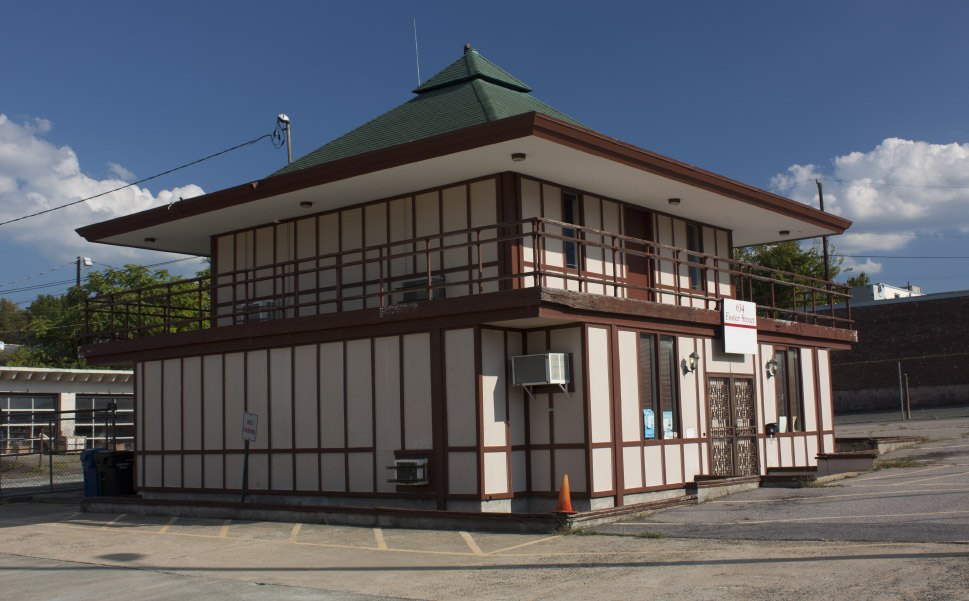 09.10.11
Built as the used car sales office for the Uzzle Cadillac dealership across the street, this building is certainly downtown Durham's only pagoda. Originally "on stilts," the ground level was later filled in and used by a realty company. Bobby Inscoe Realty was one former occupant. It's now owned by Acme Plumbing, located next door.