W. WILLIS HAPPER, JR. HOUSE
One-story Ranch house with hip roof, interior chimney, 2-over-2 horizontal sash windows, a large front picture window, and an entrance in the side of the main block with a brick stoop. W. Willis Happer Jr., a sales-manager at Seven Up, was the owner-occupant in 1950.
In tours
This building does not appear in any tours yet.
Last updated
Location
United States
35° 58' 47.7768" N, 78° 54' 34.0092" W
US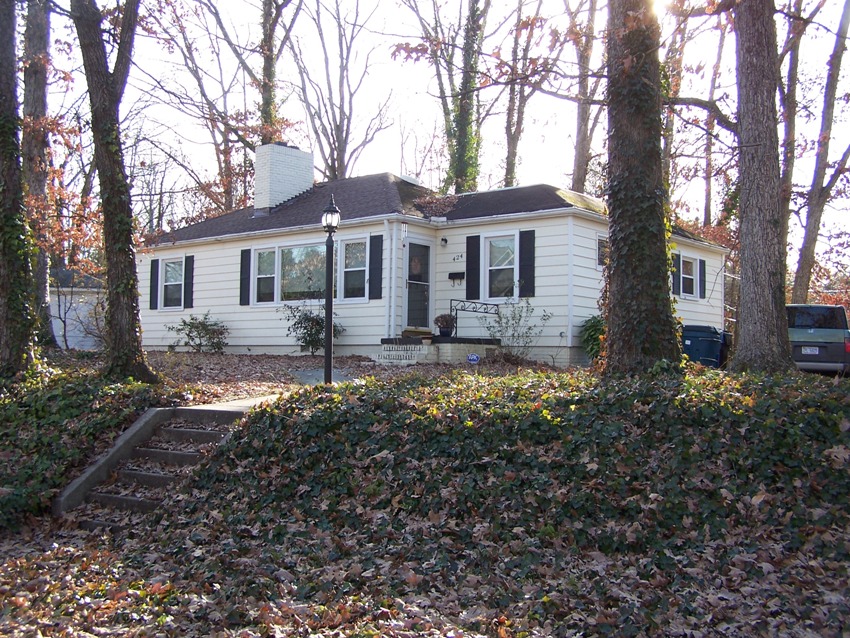 From the National Register nomination form of 2005, completed by M. Ruth Little
1-story Ranch house with hip roof, interior chimney, 2-over-2 horizontal sash windows, a large front picture window, and an entrance in the side of the main block with a brick stoop. At right is a recessed side wing. Aluminum siding. W. Willis Happer Jr., a sales-manager at Seven Up, was the owner-occupant in 1950. [1950 CD]