WALLACE W. UMPLETTE HOUSE
One ½-story side-gabled Tudor Cottage with clipped gables, a terra-cotta tile roof, stuccoed walls, and 9-over-1 sash windows. This is said to be a spec house built by New Hope Realty Co. Wallace W. Umplette, a traveling salesman, was the occupant in 1930. 
In tours
This building does not appear in any tours yet.
Last updated
Location
United States
35° 58' 48.0108" N, 78° 54' 36.288" W
US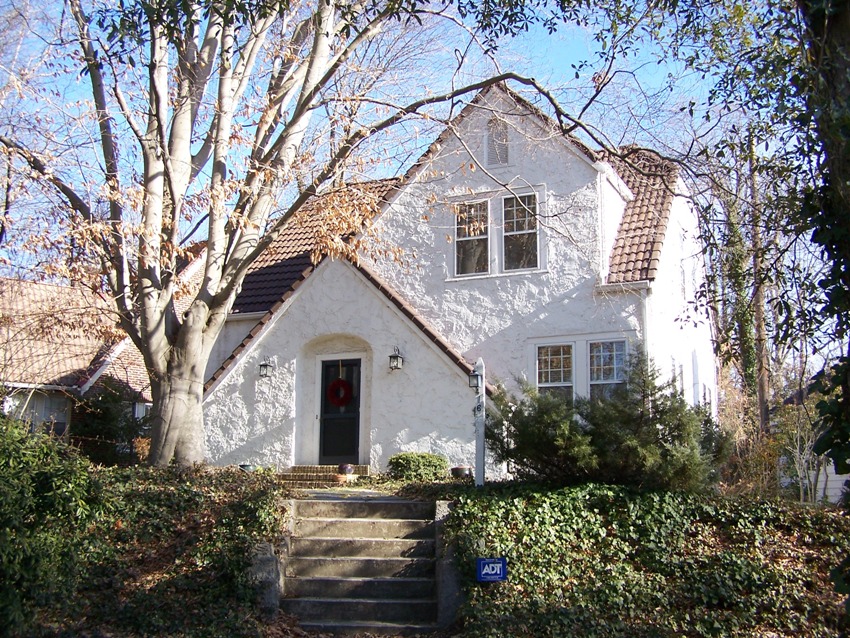 From the National Register nomination form of 2005, completed by M. Ruth Little
1 ½-story side-gabled Tudor Cottage with clipped gables, a terra-cotta tile roof, stuccoed walls, and 9-over-1 sash windows. The shallow gabled entrance bay has an arched batten door. Interior chimney. This is said to be a spec house built by New Hope Realty Co. Wallace W. Umplette, a traveling salesman, was the occupant in 1930. [Carr interview, 1930 CD]