905 CLEVELAND
Built in
1900
/ Demolished in
1980s
Comments
Built in
1900
/ Demolished in
1980s
Name: Hackney House
Built: ~1900
Demolished: Between 1980 and 1994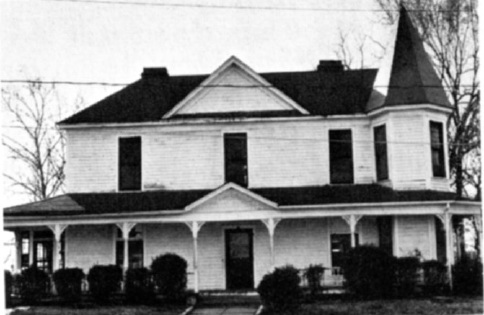 Close to Little Five Points, the Hackney House was the home of Robert P Hackney, who owned the "Durham Seed House" on West Parrish Street. The corner tower was a not-uncommon feature on these large houses, although few survive.
The house was demolished sometime between 1980 and 1994.
The land sat vacant until recently, when a new house was built on the vacant lot. Since this is a local historic district, plans for this house must have passed muster with the city Historic Preservation Commission. I'm glad it has a house on it instead of remaining a vacant lot, but it looks like suburbia with some awkward I-don't-really-want-to-add-this elements to me. The current building is owned by a California landlord.