SPANISH-AMERICAN MEMORIAL GRAVE
In tours
This building does not appear in any tours yet.
Last updated
Mon, 05/26/2014 - 10:42am by gary
Location
United States
35° 59' 37.2012" N, 78° 55' 7.2012" W
US
Reads: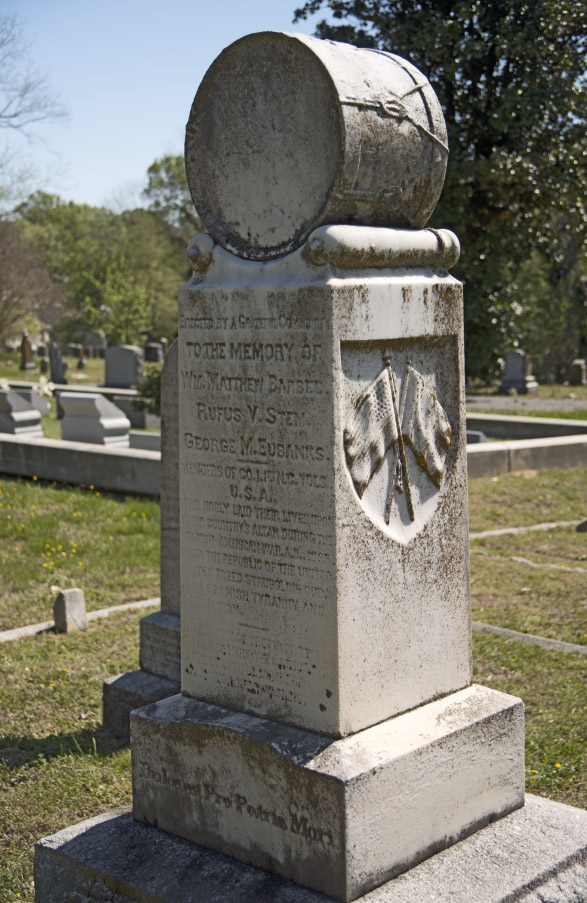 04.23.14 (G. Kueber)
Text Reads:
"Errected by a Grateful Community
TO THE MEMORY OF
Wm. Matthew Barbee
Rufus V. Stem
George M. Eubanks.
Members of Co. I. 1st NC Vols. USA
Who Nobly Laid Their Lives Upon Their Country's Altar During the Spanish-American War AD 1898
When The Republic of the United States Freed Struggling Cuba from Spanish Tyranny and Oppression."
_
The Remains of the First Two Lie Entombed Here. The Last ? In the Beautiful ?Cemetery Arlington ? Washington, DC"