102 MASONDALE AVE. – ALICE C. & WILLIAM H. KENNEDY III HOUSE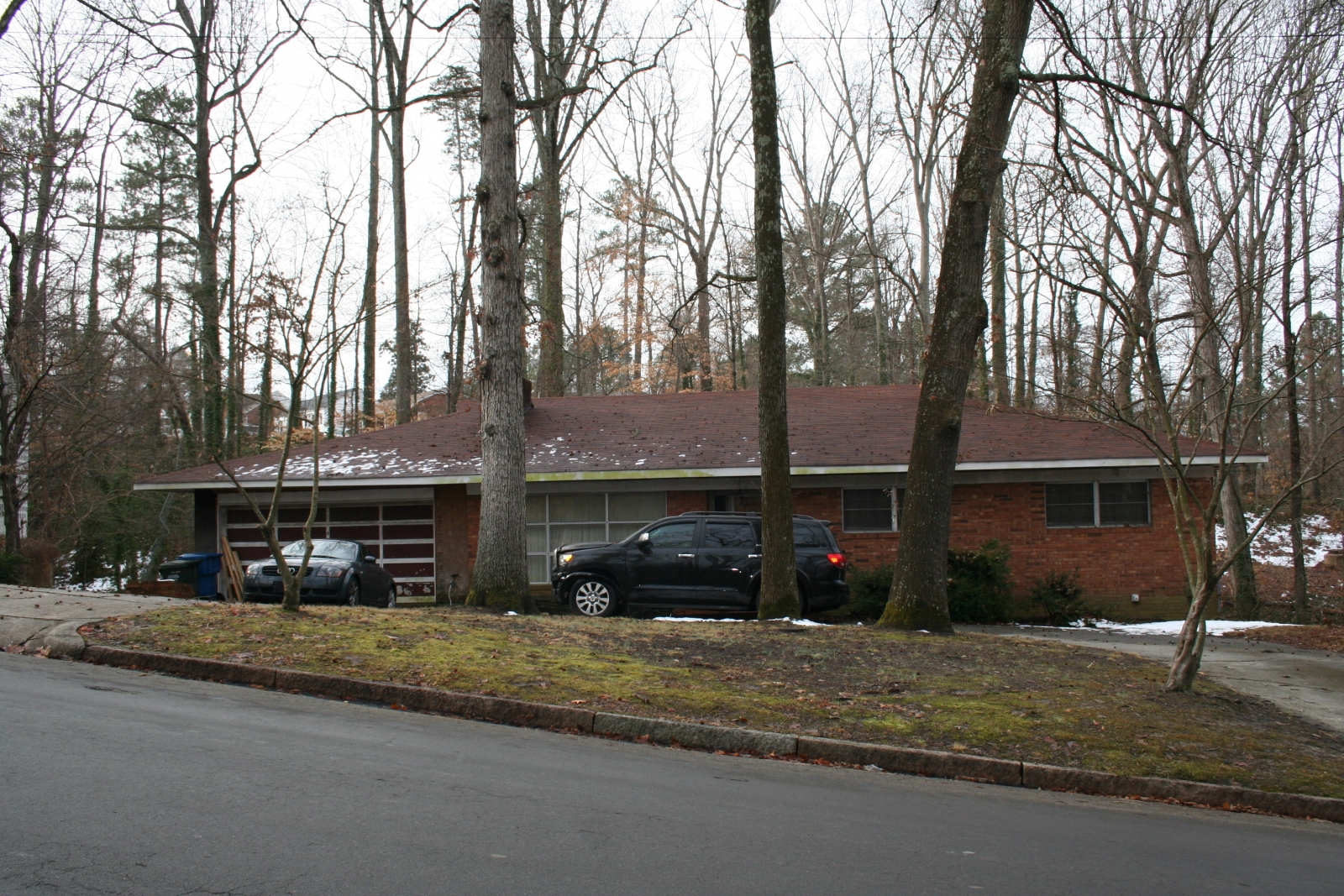 From the National Register Historic District description:
Located at the west end of Masondale Avenue, near the intersection with Roxboro Road, this one-story, hip-roofed Ranch house is five bays wide and three bays deep with a basement level at the rear, due to the slope of the lot. The house has a brick veneer, two-over-two horizontal-pane wood-sash windows, an interior brick chimney, deep eaves, and prowed gables with louvered vents. An inset entrance near the center of the façade is a solid wood door with molding applied to create three panels and a single square light in the center of the top panel. It has a wide, one- light sidelight. To the left (east) of the entrance is a large, nine-light, metal-framed picture window. The leftmost bay was likely originally an open carport, but is now enclosed with vertical plywood sheathing and has a wide overhead garage door on its façade and a single window on its left elevation. County tax records date the house to 1961 and the earliest known occupants are William H. Kennedy III, assistant secretary and controller at NC Mutual Life Insurance Company and the treasurer of Bankers Fire and Casualty Insurance Company, and his wife, Alice C. Kennedy, in 1963. Mrs. Kennedy was the first African American in the Women's Army Corps.