2004 OTIS ST. – SOWELL-MARTIN HOUSE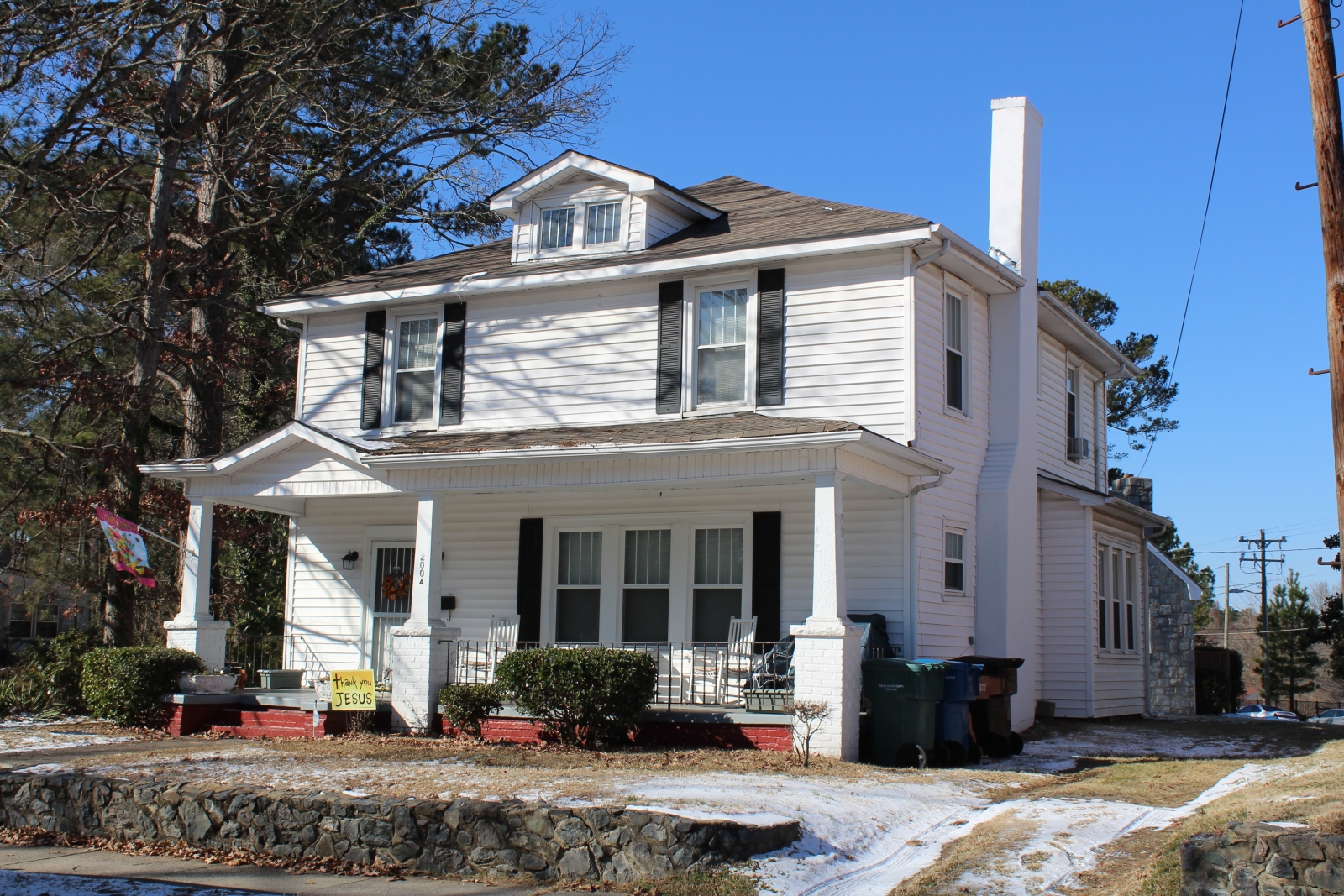 From the National Register Historic District description:
One of only a few two-story houses in the district, this hip-roofed, Craftsman-style house is two bays wide and double-pile with vinyl siding and windows, and an interior brick chimney. Exposed rafter tails have been covered since 1981 with a vinyl soffit and fascia. A replacement door located on the left (southwest) end of the façade is sheltered by a full-width, hip-roofed porch supported by tapered wood posts on brick piers with a low gable over the entrance bay. To the right (northeast) of the entrance is a group of three windows. A small gable dormer centered on the façade has two windows. The right elevation features an exterior brick chimney flanked by four-light windows and to its rear is a projecting shed-roofed bay with a group of three windows. The left elevation features paired casement windows at its rear (west). A one-story, hip-roofed wing at the left rear (west) has a replacement door and four-over-one windows. The house is listed as vacant in 1930 and the earliest known occupant is Jennie Sowell. By the 1940s, the house was occupied by Dan Martin, an employee at NC Mutual Life Insurance Company, and his wife, Theola Martin.