2104 OTIS ST. – FRANK & VEATRICE R. BRIGHT HOUSE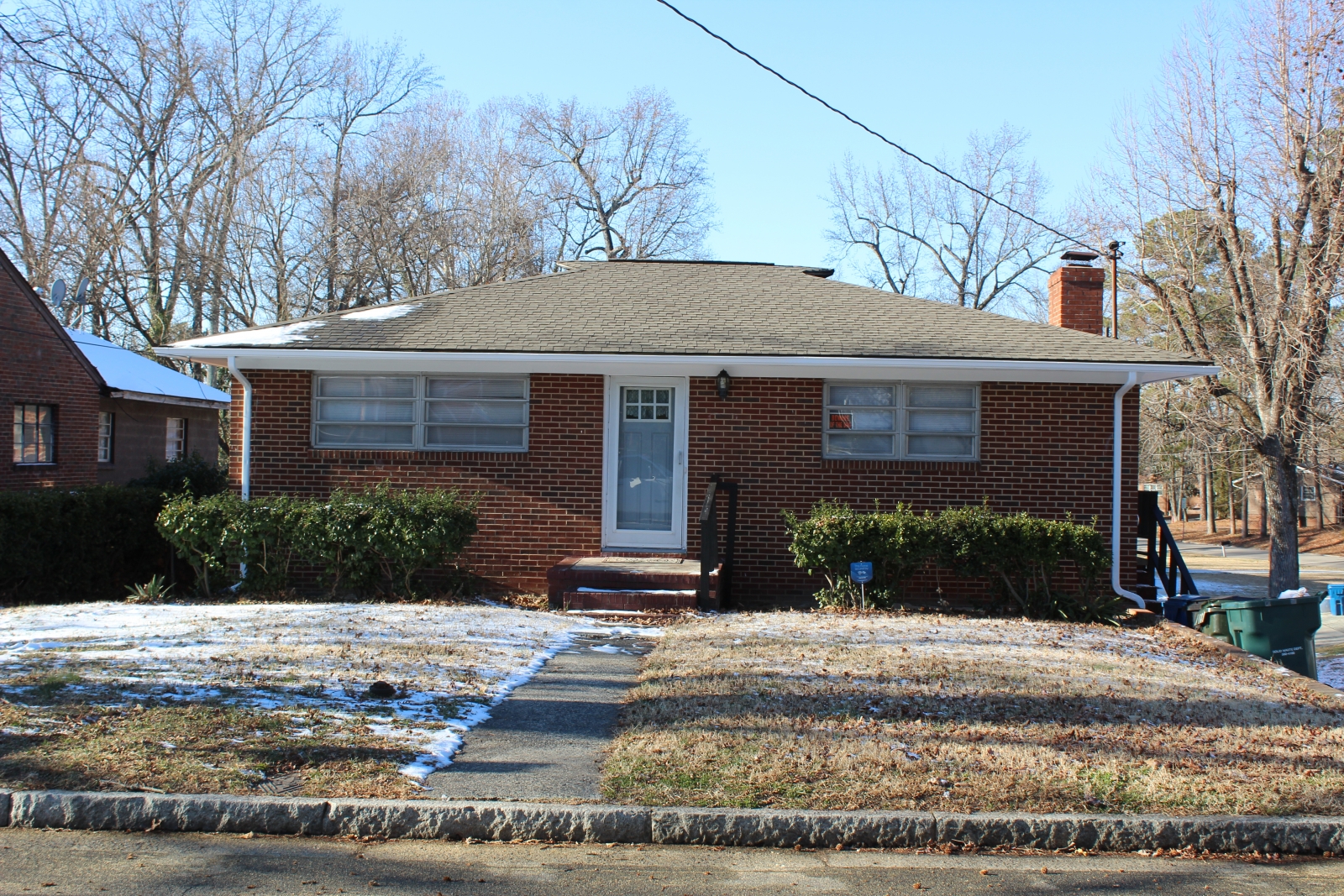 From the National Register Historic District description:
Similar in detail, though smaller in form than the adjacent house at 2100 Otis Street, this one- story, roofed Ranch house is three bays wide and triple-pile with a brick veneer, prowed gables, and stacked, metal-framed awning windows. The replacement entrance, centered on the façade, is accessed by an uncovered brick stoop and flanked by six awning windows, two stacks of three each. The right (northeast) elevation has an exterior brick chimney and a solid wood door with three horizontal lights that is accessed by a brick stair. The site slopes to the rear to reveal a basement level at the right rear (northwest) and there is a hip-roofed wing extending from the left rear (southwest) with an interior brick chimney. County tax records date the building to 1960 and the earliest known occupants are Frank Bright, as state probation officer, and his wife, Veatrice R. Bright, a clerk at NC Mutual Life Insurance Company, in 1963.