310 PEKOE AVE. – T. EARL & EDNA A. LAMBETH HOUSE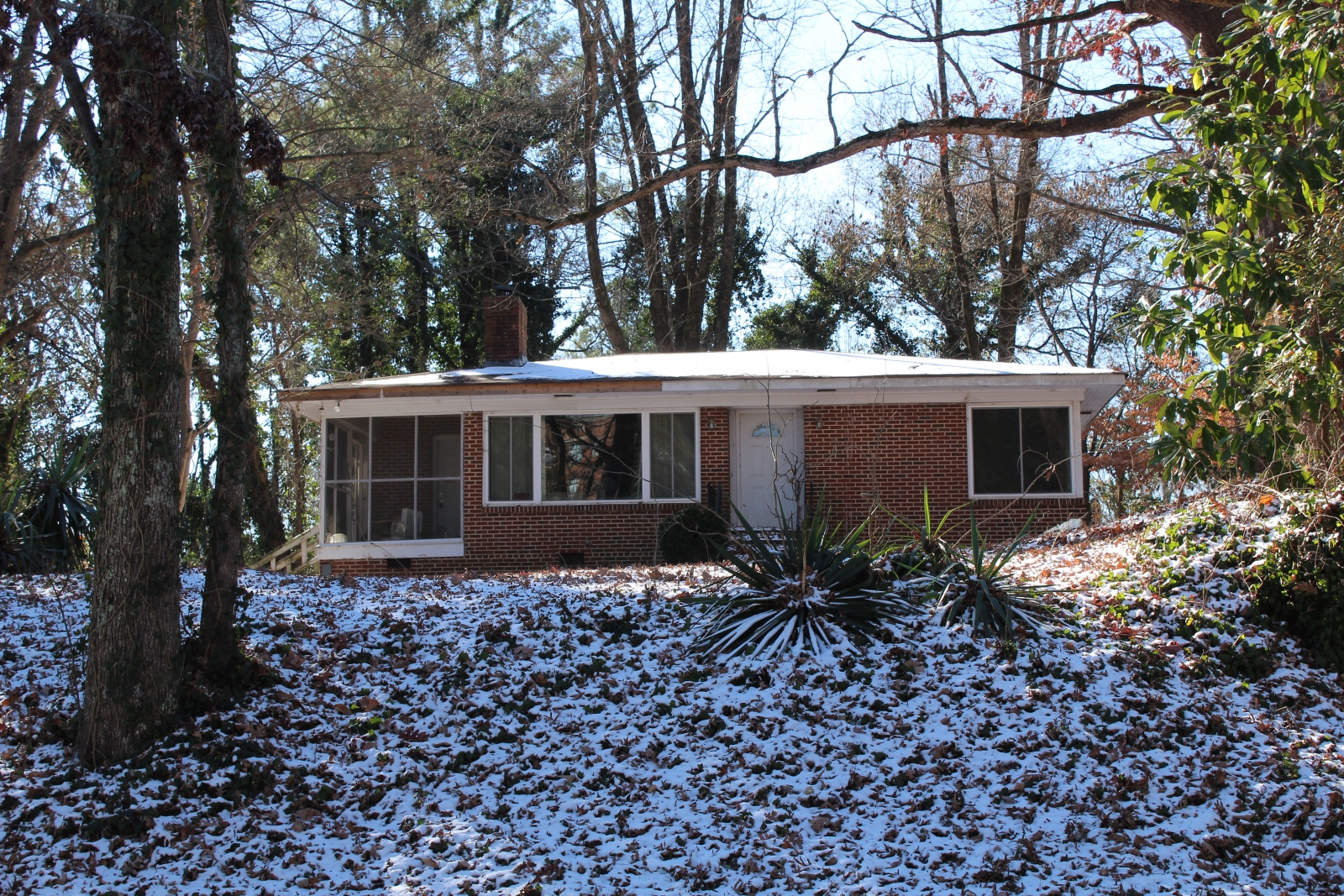 From the National Register Historic District description:
Located on a hill and set farther back from the street than other houses on the block, this one- story, hip-roofed Ranch house is four bays wide and double-pile. It has a brick veneer, interior brick chimney, and replacement vinyl slider windows throughout, including windows that wrap around the right (northwest) end of the façade. A replacement front door, located near the center of the façade is sheltered by the deep roof overhangs and accessed by an uncovered brick stoop with metal railing. To the left (southeast) of the entrance is a picture window flanked by narrow, paired slider windows. An inset porch at the left end of the façade is supported by square posts, enclosed with screens, is accessed by a brick stair on the left elevation, and shelters a six-panel door. The earliest known occupants are T. Earl Lambeth, special agent with NC Mutual Life Insurance Company, and his wife, Edna A. Lambeth, a librarian at North Carolina College (later North Carolina Central University), in 1960.