106 EAST CORPORATION STREET / HAYWOOD STREET
Built in
1910-1915
/ Demolished in
around 1990
In tours
This building does not appear in any tours yet.
Last updated
Fri, 12/14/2018 - 8:00pm by gary
Location
United States
36° 0' 3.8016" N, 78° 53' 40.3404" W
US
Comments
Built in
1910-1915
/ Demolished in
around 1990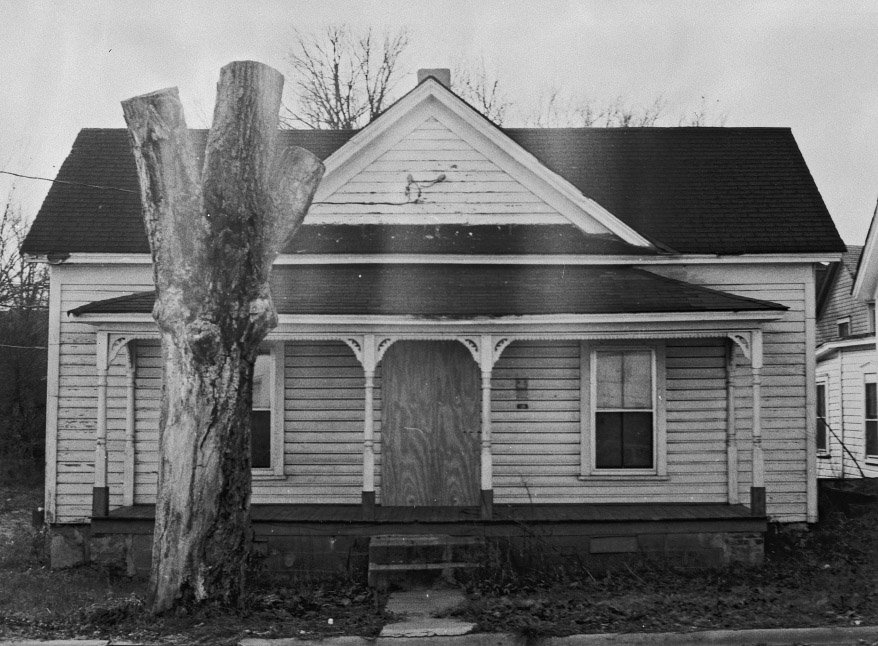 106 E Corporation St., 01.23.1989 (Courtesy of Library of Congress)
Citing Sanborn Maps, a 1988 report by the Historic American Buildings Survey of the National Park Service estimated this duplex was built in 1910-1915 and still maintained much of its original detail.  Like the nearly identical house of the same vintage at 104 E Corporation, it was slated to be "relocated within block and rehabilitated" as part of a project to rejuvenate the Old Five Points area, but it appears both were torn down instead.  A new structure was built in its place in the 1990s.