1125 NORTH ROXBORO STREET
A wonderful little neighborhood grocery building - home to many grocers in the East End over the years.
In tours
This building does not appear in any tours yet.
Last updated
Thu, 10/18/2012 - 7:33am by Karen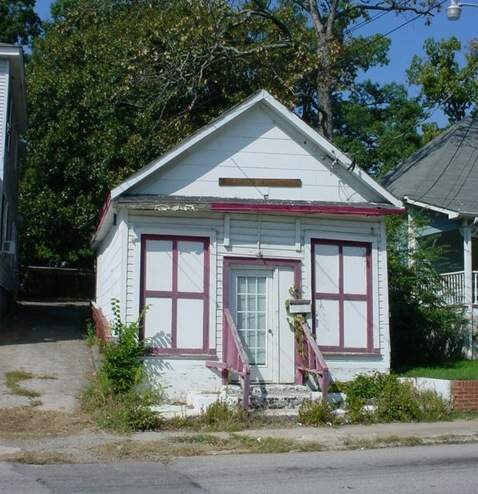 This building has been home to numerous grocers throughout the years including:
1903- PJ Parrish 
1905- Jesse Johnson (who also owned a saloon on S. Church Street, when there was a S. Church Street)
1906-1914 Olie/Ollie/Ovid G. Bullock
1915-1917 - Orphus Filmore Harris
1919-1920- EA Partin and R. Lee Partin (I'm going to go out on a limb and say his first name was Robert)
1925- Ira Page
1937- John A Faucette
1943- Hester Grocery
1955 - Owen's Grocery and Market
1958 - Morgan's Grocery
The building has been vacant on and off as of this century, and is currently owned by the McKissick family, whose "Freedom House" is right next door at 1123  North Roxboro.