1309 GLENDALE AVE.
Built in 1926 by Joseph Wilbur Spransy and his wife Isabel, this brick foursquare remained in the Spransy family until ~1962.
In tours
This building does not appear in any tours yet.
Last updated
Sun, 03/24/2019 - 12:11pm by gary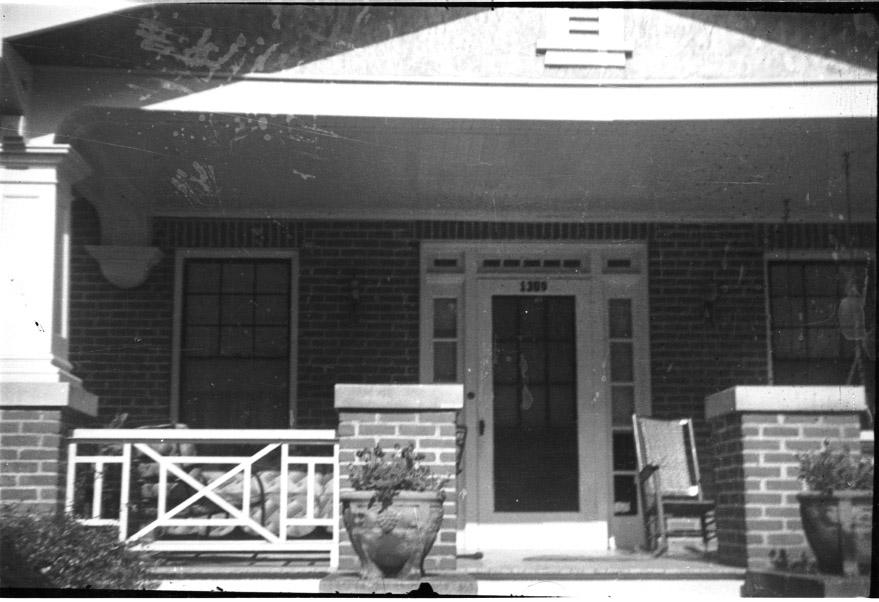 1309 Glendale, undated, likely early 1950s.
(Courtesy William Spransy)
Joseph Wilbur Spransy moved to Durham in ~1915 to teach at the City High School (on Morris Street.) He first lived at 107 West Proctor Street. He was subsequently a secretary for the Elk's Club (at Market and W. Main) and then Secretary Treasurer for the Chatham Knitting Mills at 312 South Alston. 
In 1927, he and his wife Isabel are first listed at 1307 Glendale; the next year this address changes to 1309 Glendale and remains such. Spransy is variously listed as "clk" and "slsmn" in subsequent city directories until his death in 1941. 
His widow Isabel continued to live in the house. Per informants, there was evidently a fire in 1959, during which their son, Joseph W. Spransy, Jr., died. Isabel died in 1962.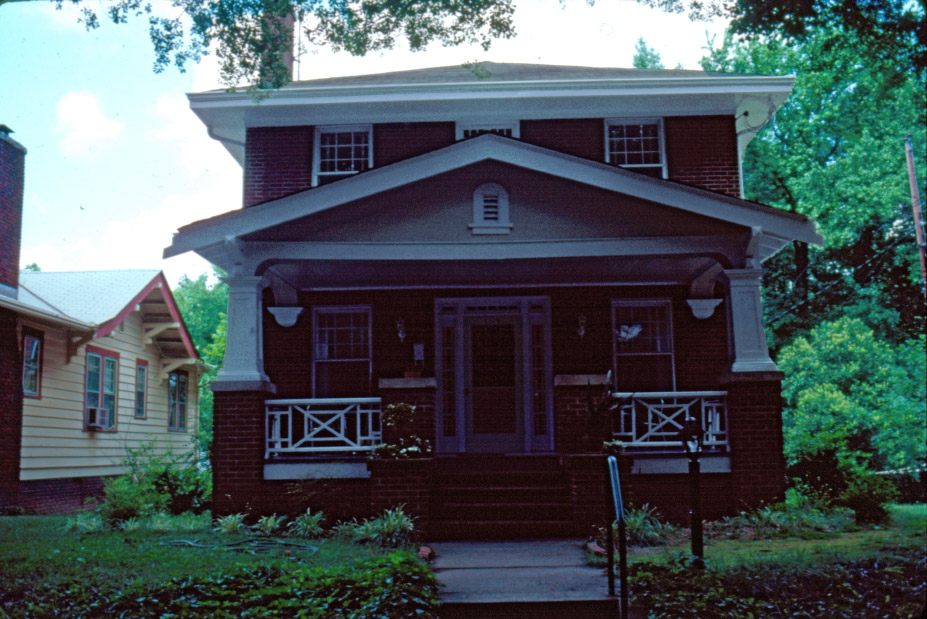 1984 (Old North Durham Architecture Slides, Durham County Library)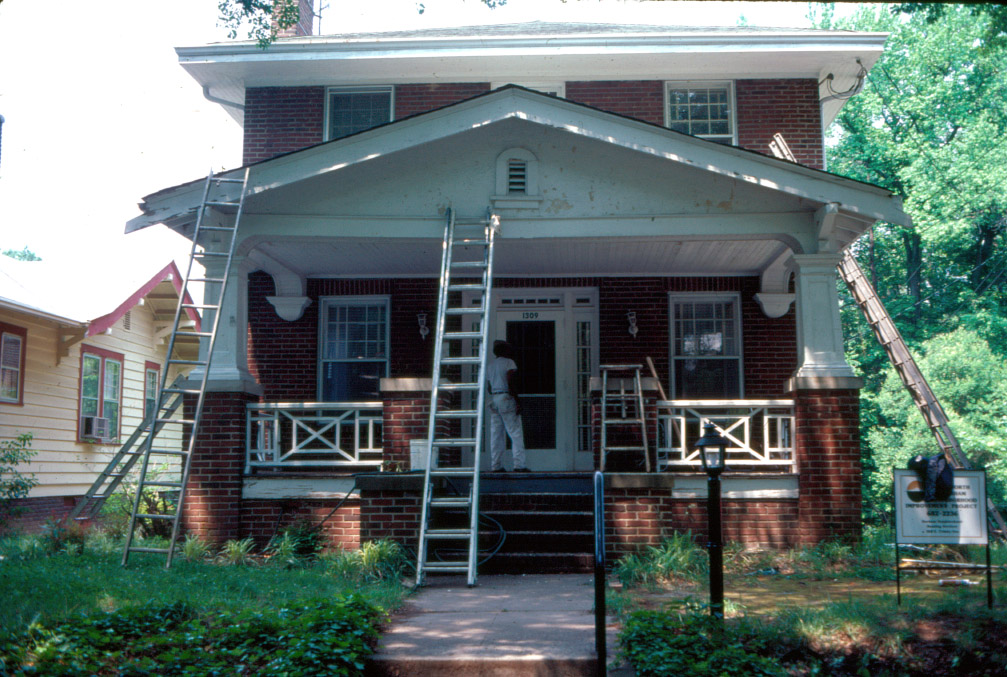 Work by Neighborhood Housing Services, 1984. (Old North Durham Architecture Slides, Durham County Library)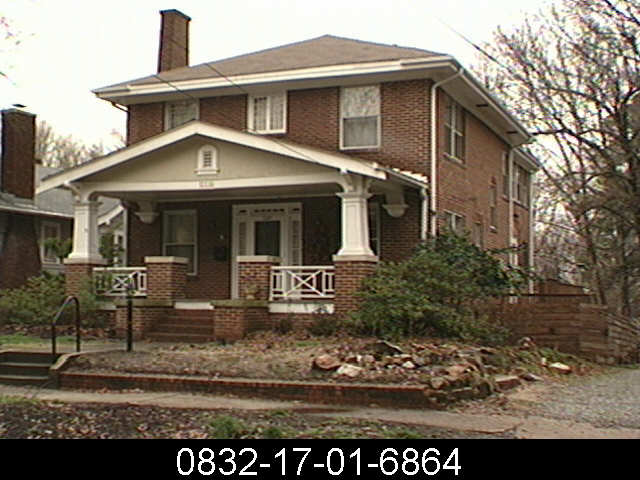 1999