In tours
This building does not appear in any tours yet.
Last updated
Thu, 10/18/2012 - 11:35pm by gary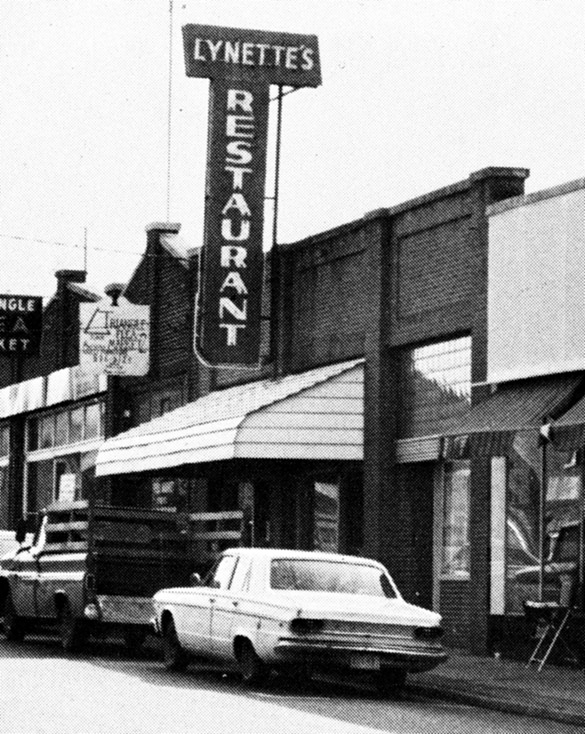 304 South Driver St., 1980
304 South Driver (A, B, and C) was built in the mid-to-late 1940s, initially housing the Durham Shoe Rebuilders, the Driver Ave Barber Shop, and Lynette's Restaurant. By the mid-1950s, the barber shop had closed, and Lynette's was listed as "Lynette's Cafe and Fountain".
Lynette's persisted into the 1980s. I'm unsure as to when it closed.
The building currently houses Muhammad Mosque No. 34, a Nation of Islam branch.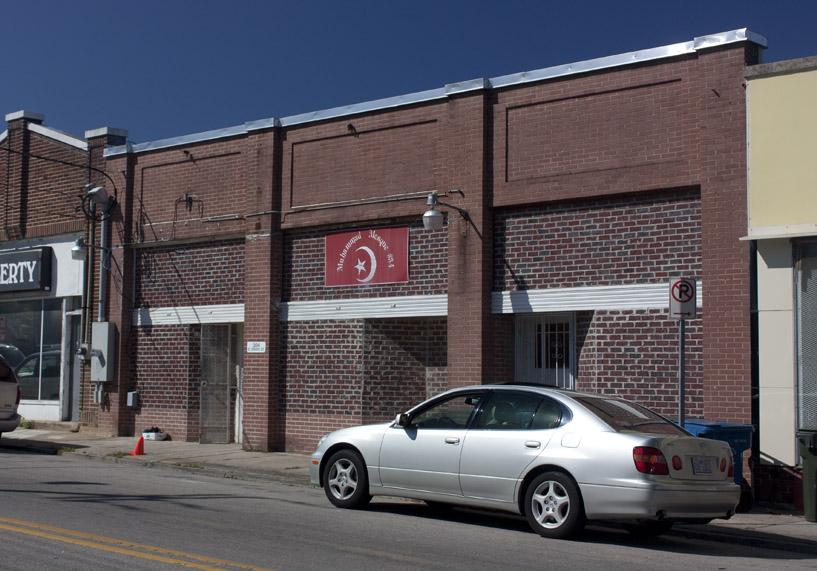 304 South Driver, 10.02.10
(Below in italics is from the 2004 East Durham National Register listing; not verified for accuracy by this author.)
Commercial Building. 1-story brick commercial building with 3 storefronts, wiht simple brick pilasters and a paneled brick cornice. Not on 1937 SM. 1945 CD: Durham Shoe Rebuilders/Carr & King Barber Shop. All storefronts have been bricked up to create the building's current usage as Muhammad Mosque #34.
NC-alt.