416 EAST PETTIGREW
Built in
~1920
/ Modified in
late 1920s
/ Demolished in
mid-1970s
In tours
This building does not appear in any tours yet.
Last updated
Sun, 08/14/2011 - 4:42pm by jwood
Comments
Built in
~1920
/ Modified in
late 1920s
/ Demolished in
mid-1970s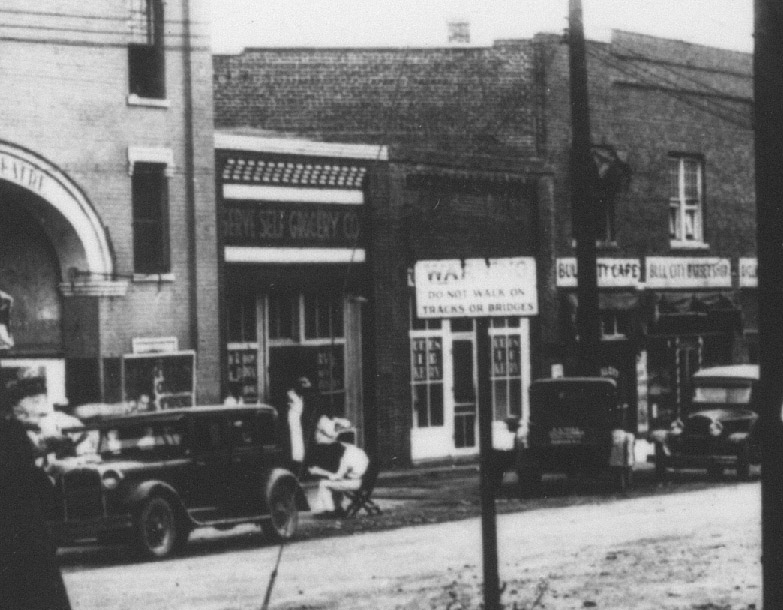 414-416 East Pettigrew appears to have been built by ~1920, and remodeled by the late 1920s. 414 initially housed the Liberty Bakery, and 416 the Self-Serve Grocery. By the late 1920s, the Liberty Cafe had been replaced by Red Bird Ice Cream. In the 1930s, the 414 housed Midway Lunch, and 416 housed John Trohatos' restaurant.
By the 1940s, 414 housed Wilson's Sport Shop (a pool hall) and 416 the Wonderland Barber Shop and Beauty Shop.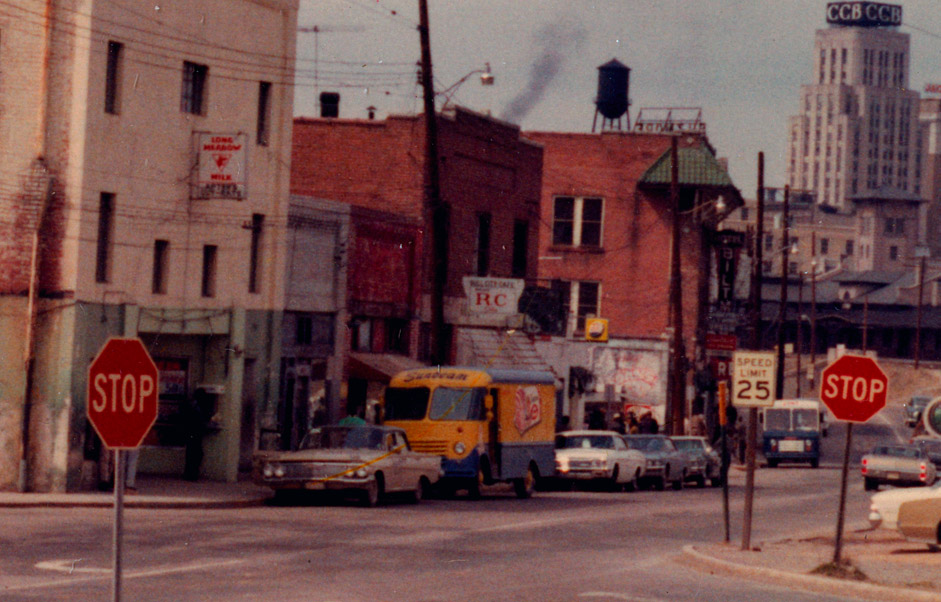 Looking southwest, ~1970.
(Courtesy Durham County Library / North Carolina Collection)
By 1972, 414 housed the "Durham Deliverance Center" while the Wonderland Barber and Beauty shop persisted. By the mid-1970s, the building appears to have been torn down.
After becoming an overgrown, wooded parcel for ~15 years, this parcel became a gravel parking lot for Rick Hendrick Chevrolet in the late 1990s.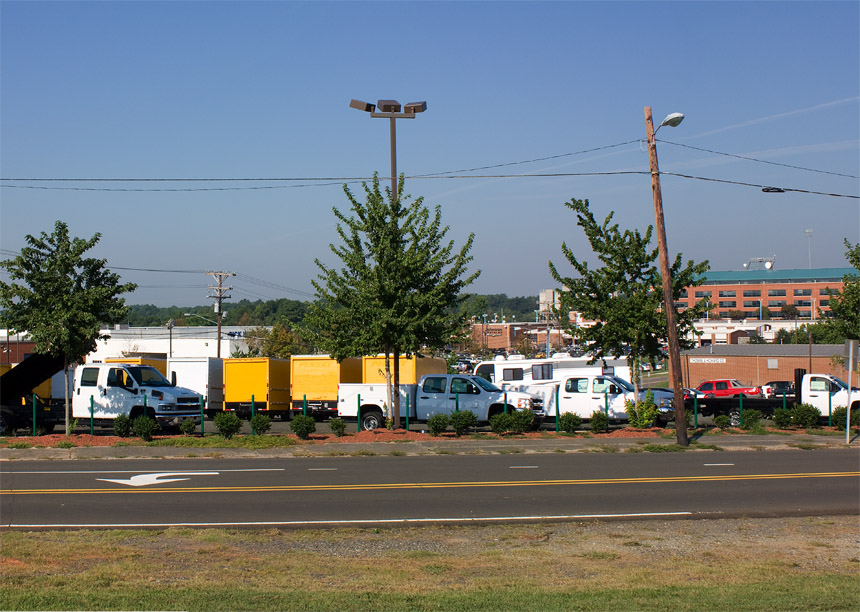 Looking southwest, 09.04.08
35.990620 -78.897876