503-507 MORGAN STREET
Built in
1924-1935
/ Demolished in
1968
In tours
This building does not appear in any tours yet.
Last updated
Sun, 08/19/2012 - 10:20pm by gary
Comments
Built in
1924-1935
/ Demolished in
1968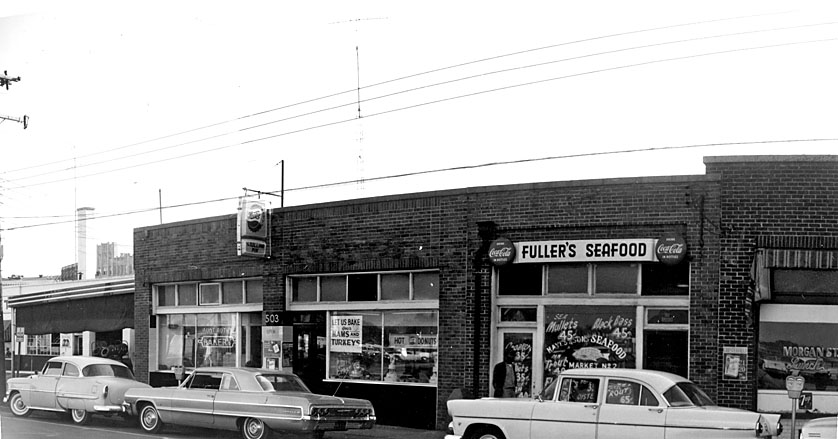 The south side of the 500 block of Morgan St. evolved from a primarily residential area during the late 1800s to a commercial strip by the late 1920s.
The block face, aside from the Jones Warehouse, contained a residence and the Gospel Tabernacle in the early 1920s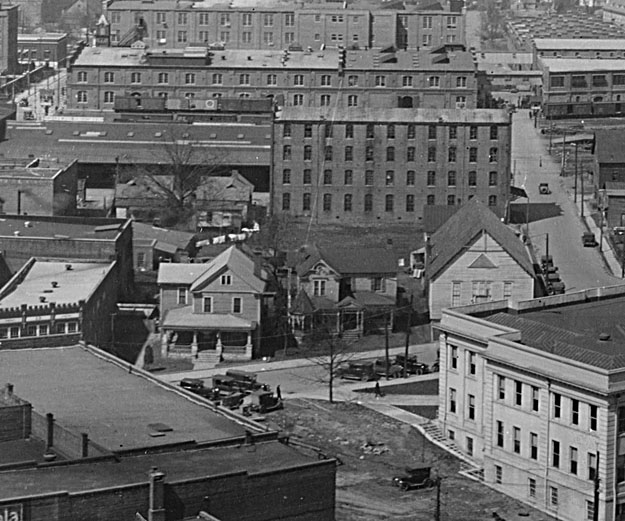 Looking west from Trust building - Gospel Tabernacle is the white frame building on the southwest corner of Morris (foreground) and Morgan (to the right, running east-west).
503-507 was constructed in a wave of residential->commercial conversion in the late 1920s.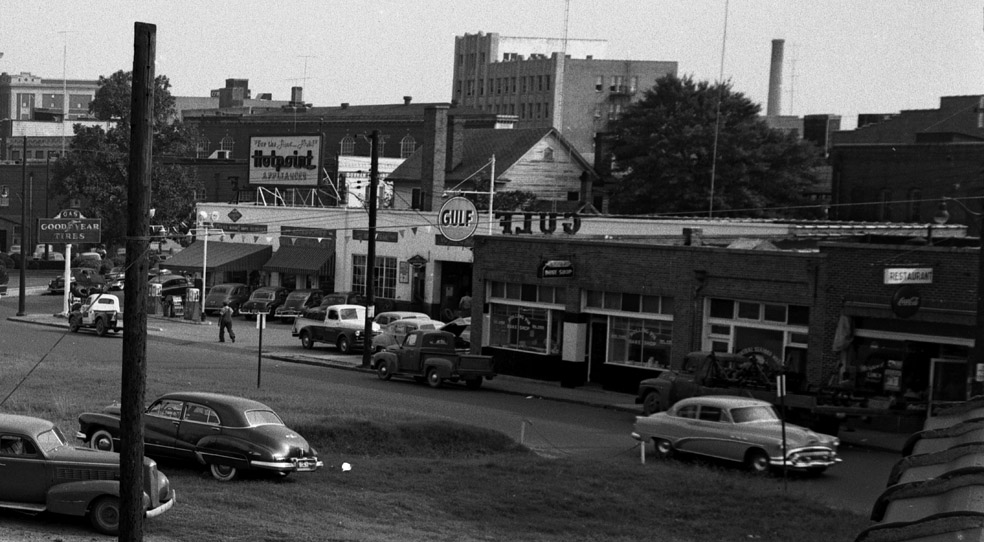 501-509 Morgan, 09.18.52
(Courtesy the Herald-Sun)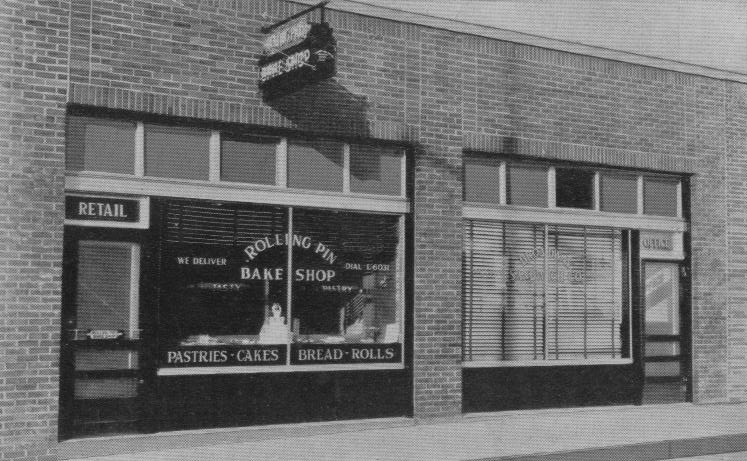 The Rolling Pin Bake Shop, located at 503-505 Morgan
(Courtesy Vicki Searce)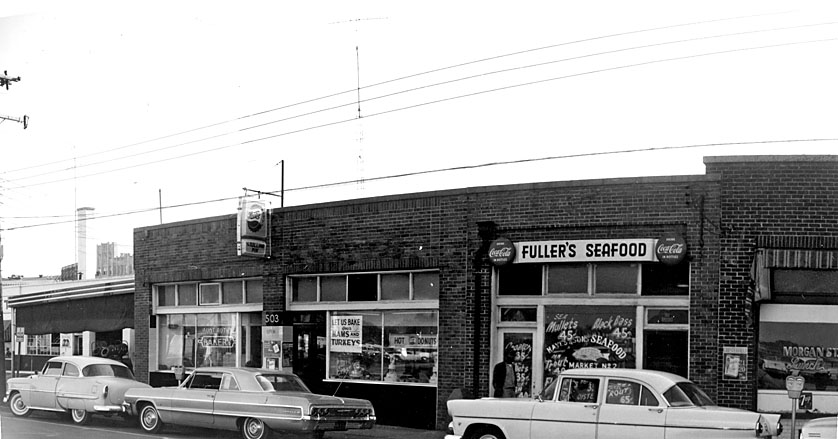 503, 505, and 507 Morgan
These buildings were all demolished by Urban Renewal in the late 1960s. The entire block is now occupied by the SouthBank building and copious parking.


From the north side of Morgan, facing south, 2007.