JULIA AND ROBERT W. CARR HOUSE I.
Split-level type house with side-gable roof, interior chimney, asbestos siding, and a door set in a shallow engaged porch. Alterations include replacement casement windows and artificial siding on the left wing. Robert W. Carr , architect at George W. Carr Associates, built this for his family about 1950.
In tours
This building does not appear in any tours yet.
Last updated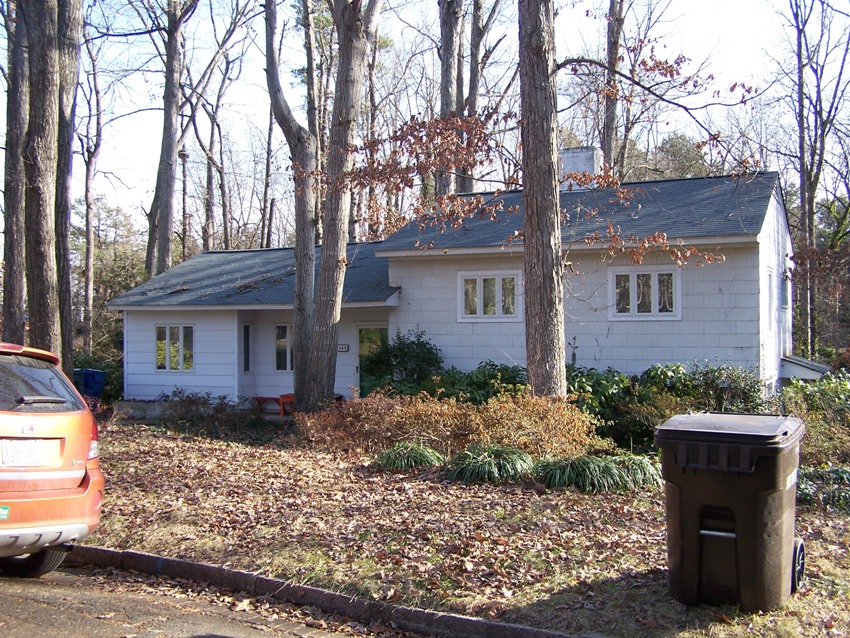 From the National Register nomination form of 2005, completed by M. Ruth Little
Split-level type house with side-gable roof, interior chimney, asbestos siding, and a door set in a shallow engaged porch. Alterations include replacement casement windows and artificial siding on the left wing. Robert W. Carr , architect at George W. Carr Associates, built this for his family about 1950. [1950 CD, Carr interview]
The following information comes from the City Directories and general web searching: