PROPOSED NORFOLK AND WESTERN TURNTABLE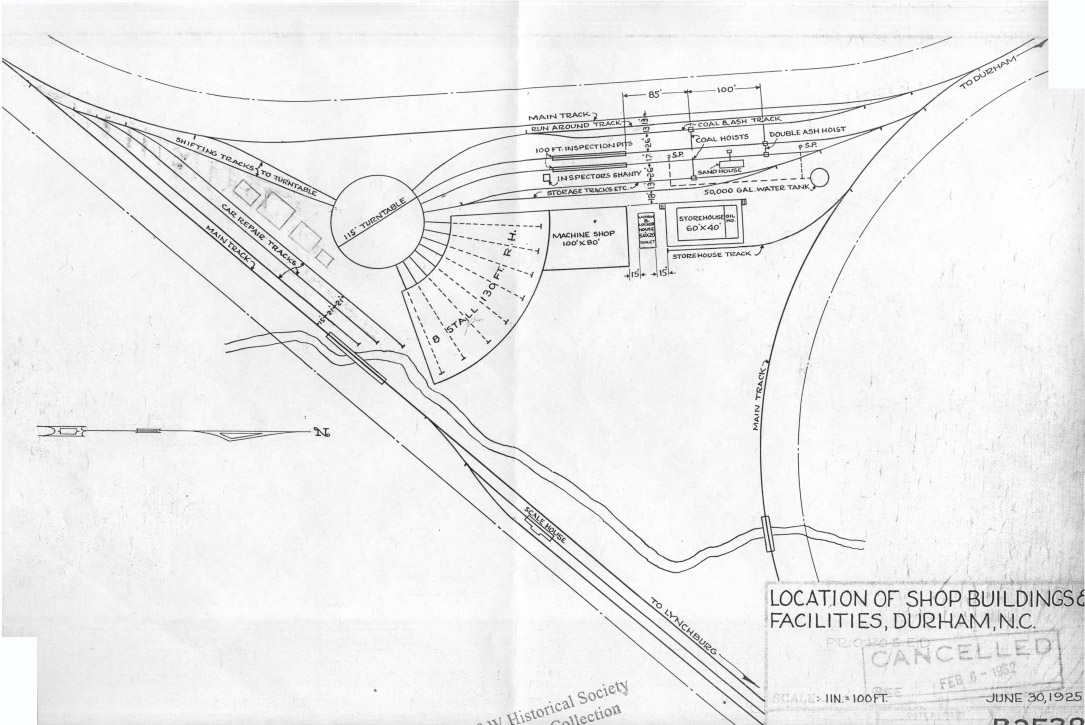 Interesting piece of semi-lost information, courtesy of Wyatt Blalock and Jason Cash, who brought it to my attention. At one time, Norfolk and Western evidently planned a turntable for the junction of the Beltline and the Norfolk and Western line near Geer Street and Avondale. It appears from aerials and the drawing that the proposed facility was never built.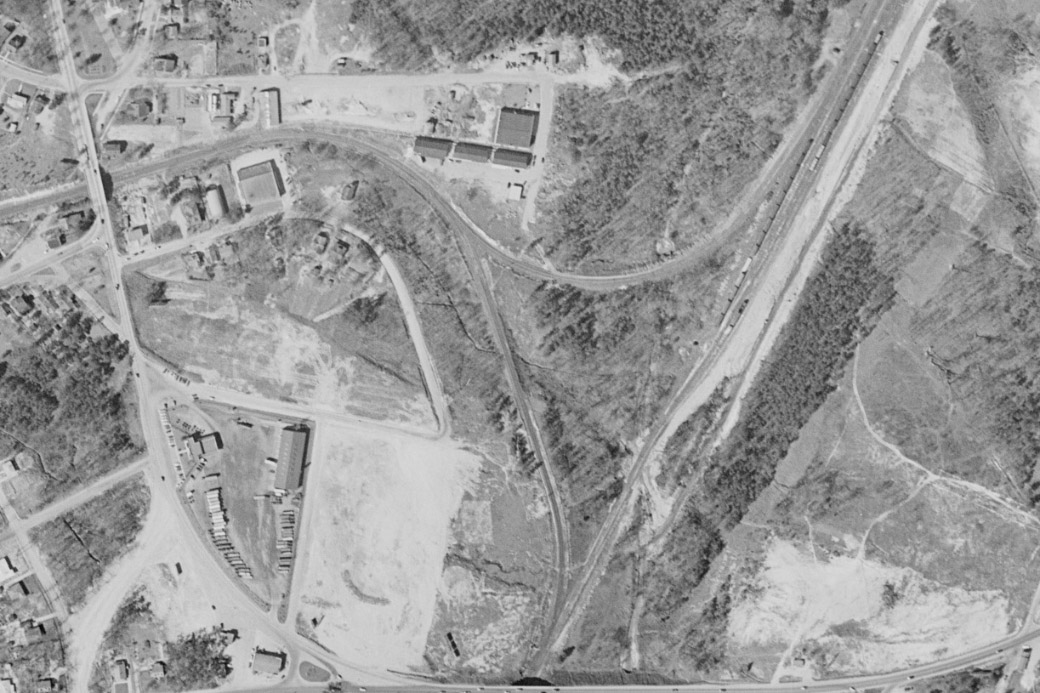 1955 aerial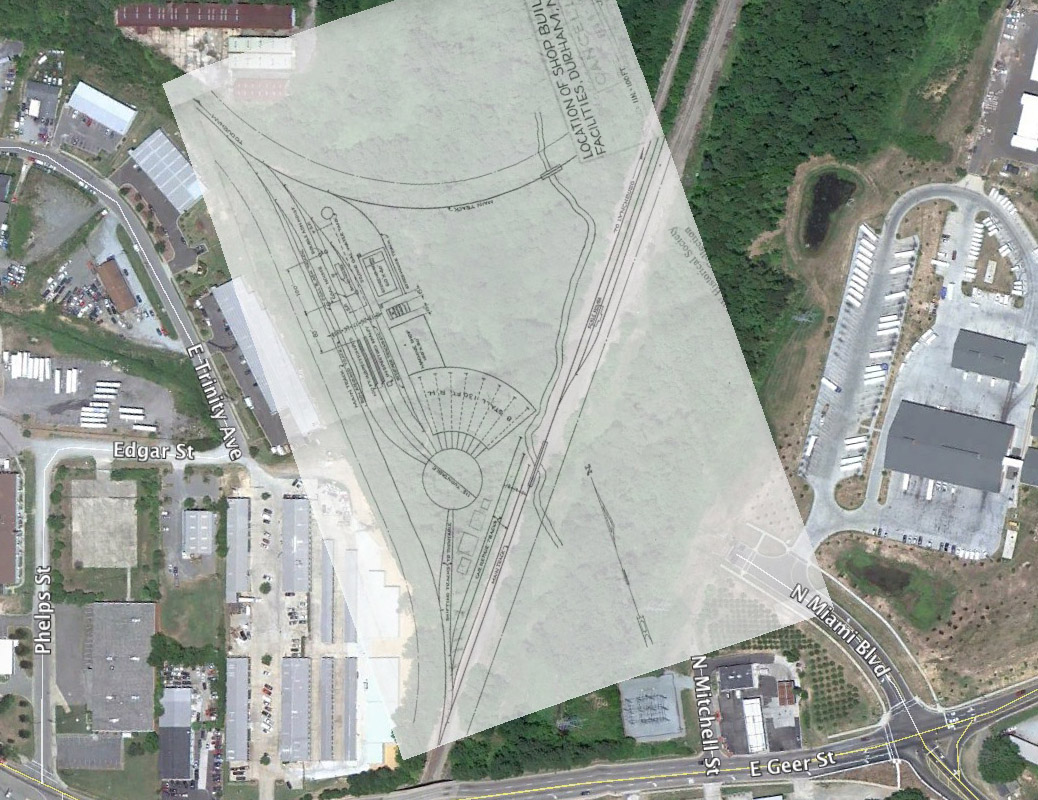 Overlay on ~2010 satellite view.