100-200 EAST PROCTOR STREET
In tours
This building does not appear in any tours yet.
Last updated
Sat, 07/09/2011 - 10:58am by gary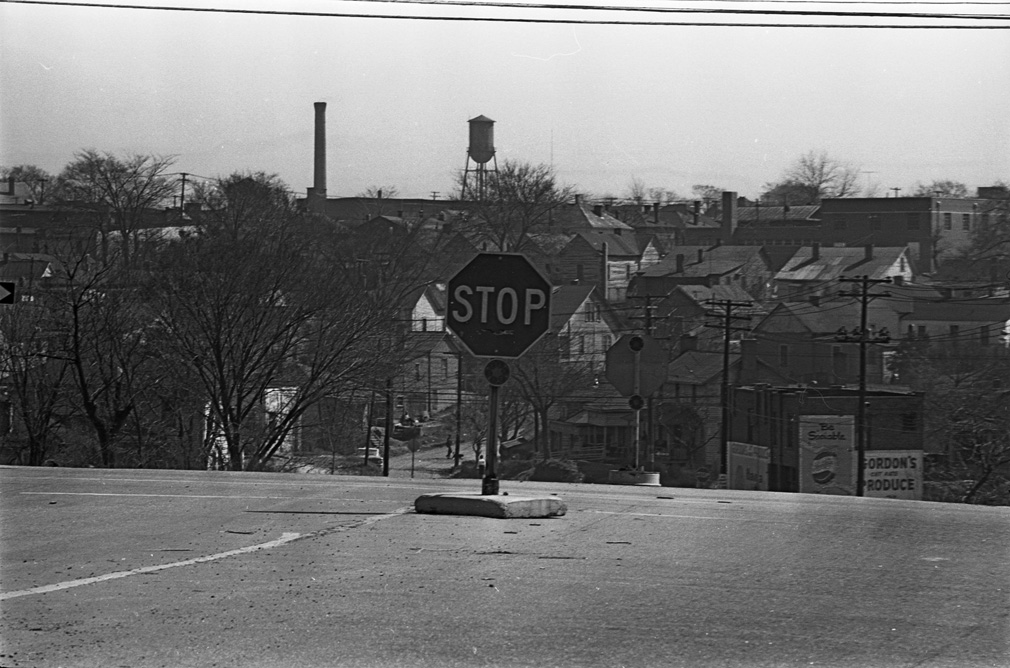 Looking east on East Proctor Street from South Mangum/McMannen St., mid-1960s
(Courtesy The Herald-Sun Newspaper)
East Proctor St. is a bit of a hard area to capture in by my usual way - these blocks would cut diagonally across the current freeway, and pictures of the street seem absent from the urban renewal records.
So I offer up the one vista above, looking from the ridgeline of McMannen/S. Mangum St., down the hill towards Pine St. and the small waterways that drained the area just south of the railroad tracks to Third Fork Creek. The smokestack in the distance is actually across the tracks, at the old Kingston Mills/Durham Hosiery Mill No. 6
And present day, or as close as I could get to it: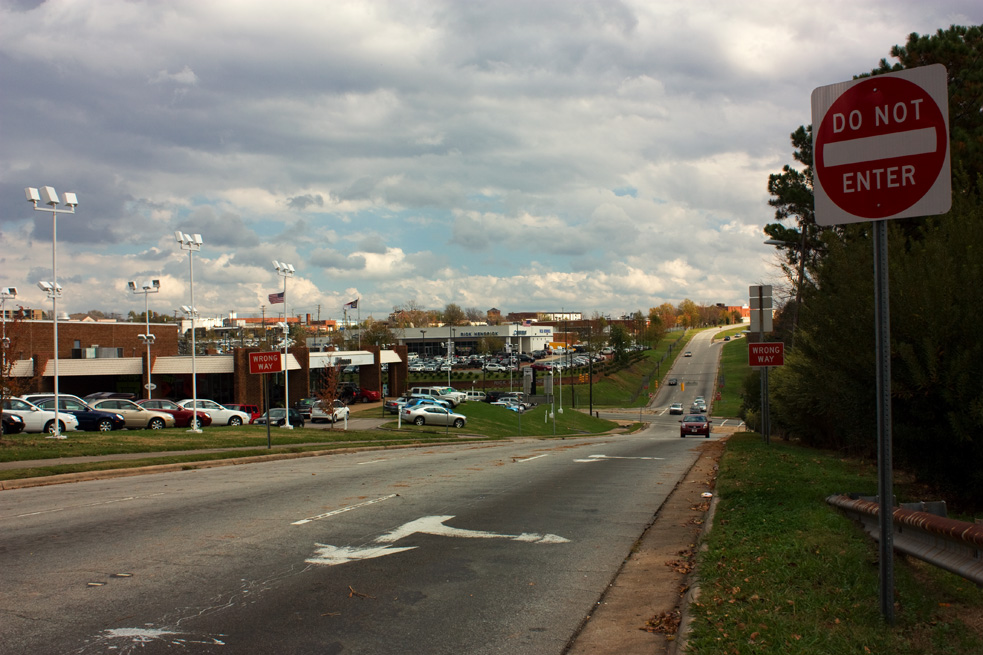 Looking east-southeast down Jackie Robinson, 11.15.08. The actual same vantage point would likely be from a bit further south, out on the freeway overpass, but the trees blocked the view.
Find this spot on a Google Map.
35.990147 -78.902963