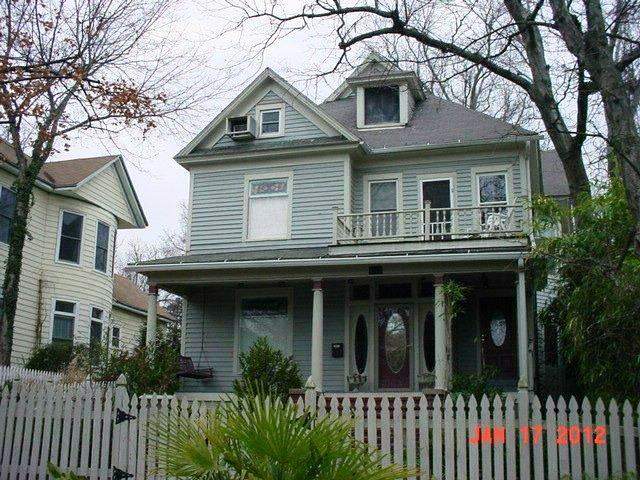 01.17.12 (DC tax office)
(From the TP NR nomination:)
This building lot was sold to the Rev. William B. North by Duke Land and Improvement Co. in 1904 for $750. The Rev. North, .the District Superintendent of the Methodist Church in North Carolina had the house constructed in 1907. Characteristic of its Neo- Colonial style is the combination of neoclassical features, that include Corinthian porch columns and pedimented gables, with the ornate and colorful stained glass transoms all across the main facade.
While many early Trinity Park houses originally had stained glass windows, this is one of the few houses that retains such a large display of this decorative element. When North moved in the 1920s, he rented the house to Edwin D. Fowler, Secretary of the Seeman Printing Company. North retired here in the 1930s and upon his death in the 1950s the house passed to his daughter.
She sold it in 1978 to owner-occupants who restored it.