1001 NORTH MANGUM STREET
Built in
1950
/ Modified in
1981
Formerly Dodson's Glenn Esso Service Station - renovated by Neighborhood Housing Services in ~1981.
In tours
This building does not appear in any tours yet.
Last updated
Wed, 11/07/2012 - 10:22pm by gary
Comments
Built in
1950
/ Modified in
1981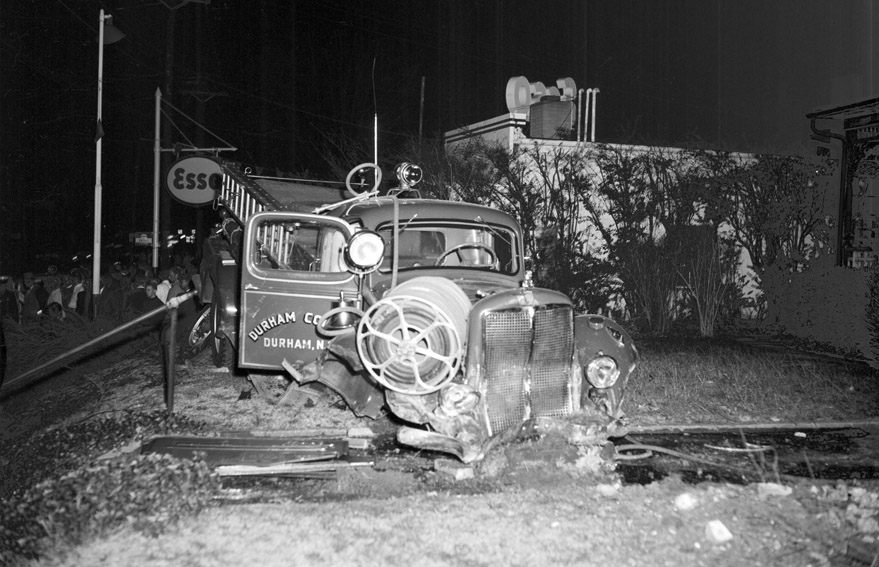 Rear of the Esso Station at 1001 N. Mangum (oh, and a wrecked fire truck,) 12.22.57
(Courtesy The Herald-Sun Newspaper)
Constructed ~1950, this service station is listed as Dodson's Glenn Esso Service Station in the 1951 city directory. (Run by Glenn Dodson, who was the only resident of Mary Street, which ran from "1700 block of Avondale, east to East Trinity." Not sure I understand that.
By the late 1970s, at the latest, the service station was defunct.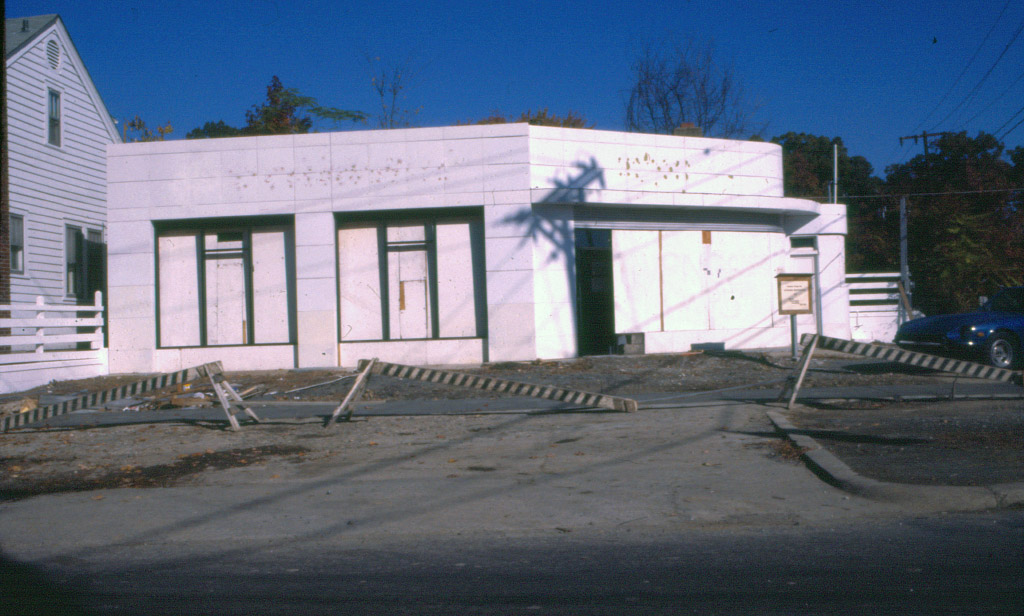 1981. Renoved by the Neighborhood Housing Services initiative, 1981-1984
(Below in italics is from the 1984 National Register listing; not verified for accuracy by this author.)
Former service station converted to offices in 1980. Cinderblock covered with aluminum panels. Garage doors replaced with
large windows covered with awnings.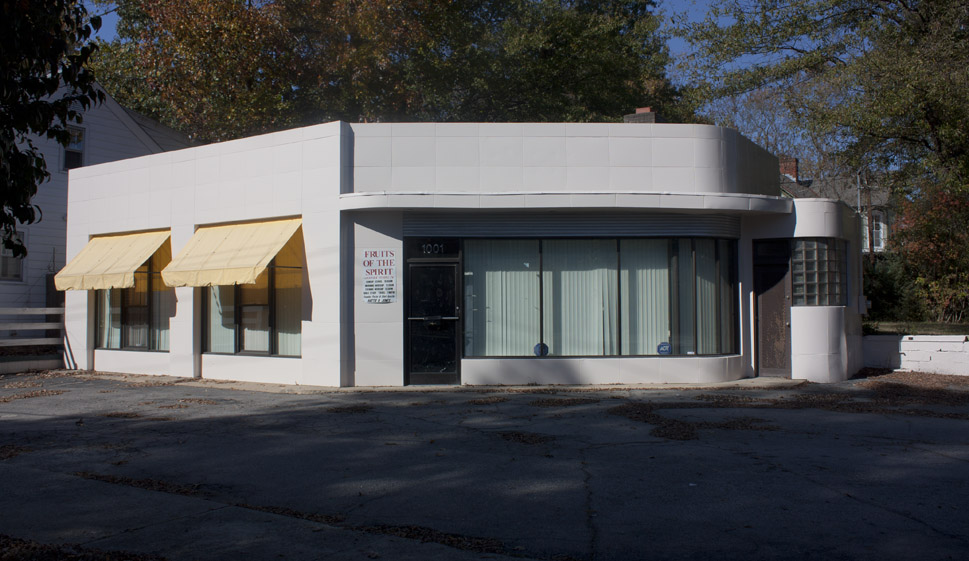 1001 North Mangum St., 11.07.09