1010 WORTH ST.
Built in
1901
/ Demolished in
2012
Comments
Built in
1901
/ Demolished in
2012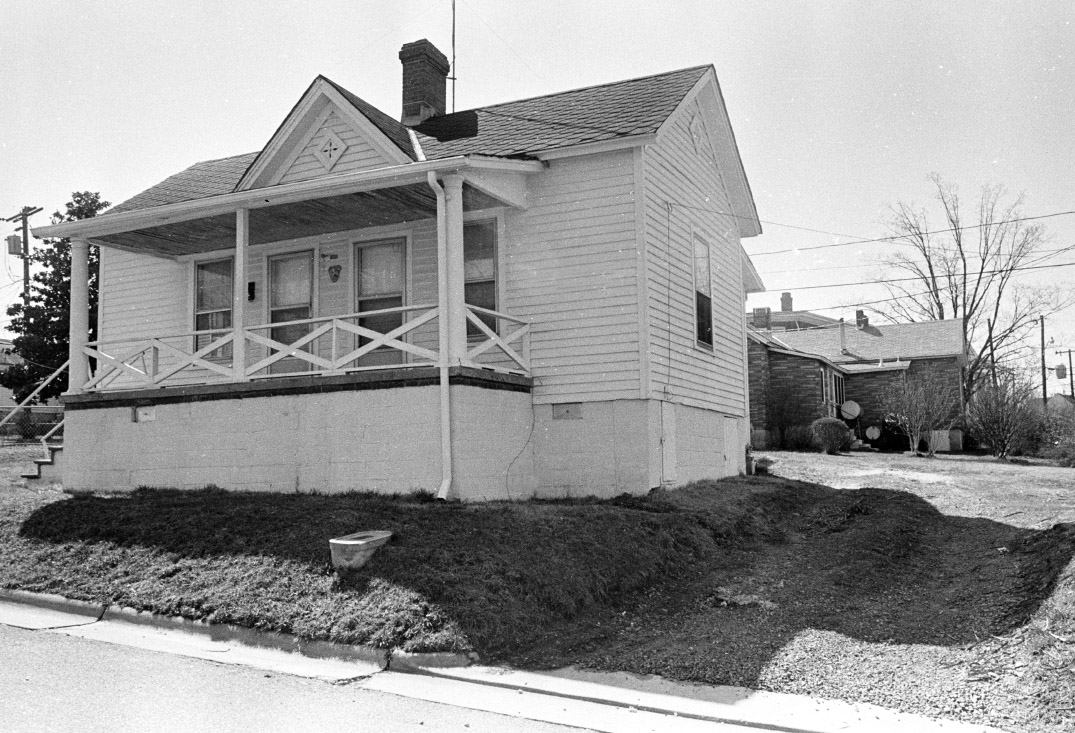 1984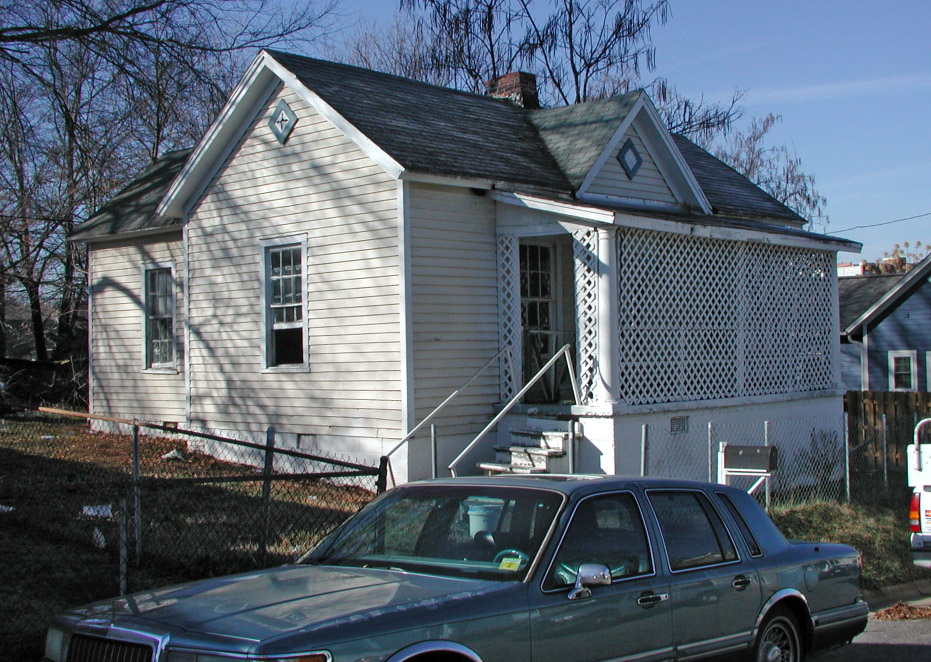 01.04.08
The Durham Housing Authority, owner of this property as of 2006, failed to renovate the property (or do anything with it) during their first several years of ownership. After several years of inaction, put this property out for sealed bid in August of 2008. They received a bid on the property, then rejected all bids because they hadn't received 3 bids on every property (after publicly opening the sealed bids.) They re-did the sealed bid process, but then decided that they didn't like the bids (too low) on this property, as well as 1007 Morning Glory, 903 East Main, and 905 East Main.
Fortunately, Scientific Properties (my company) managed to push on them enough to get 1007 Morning Glory consumated. As of 2011, that house was restored.
The Durham Housing Authority insisted that they planned to restore this house. Years of vacancy and vagrancy continued at this house. Pleas to erect a fence at the rear property line to prevent people from walking through the properties from East Main Street were brushed off. Finally, as of 2011, the good news was they had secured funding to restore the house. A year went by, but I've learned that's not unexpected in the world of HUD and DHA. Work finally started in August of 2012.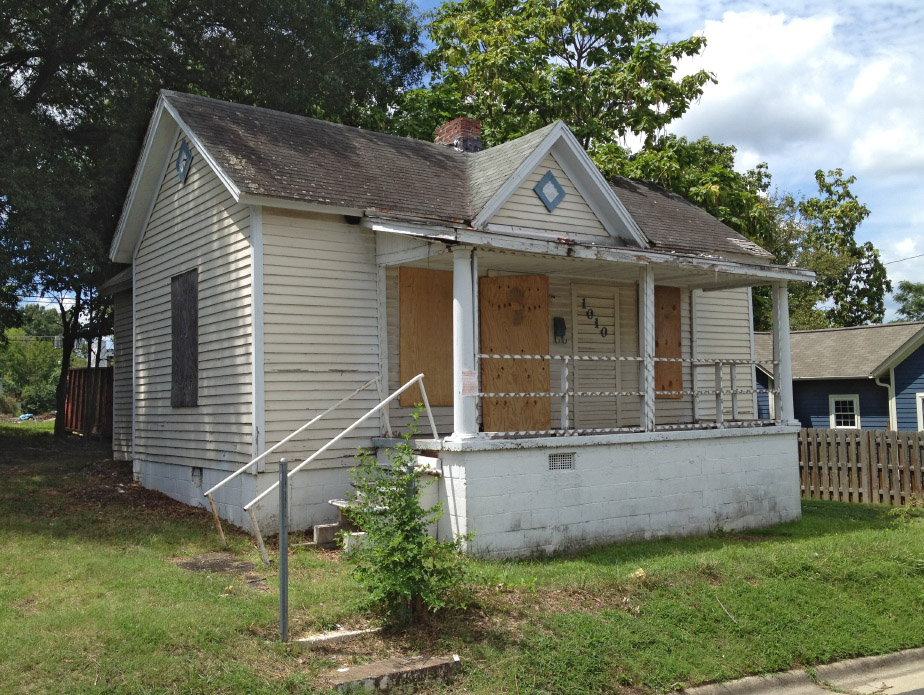 08.06.12
I was initially excited to see the progress on this after such a long wait.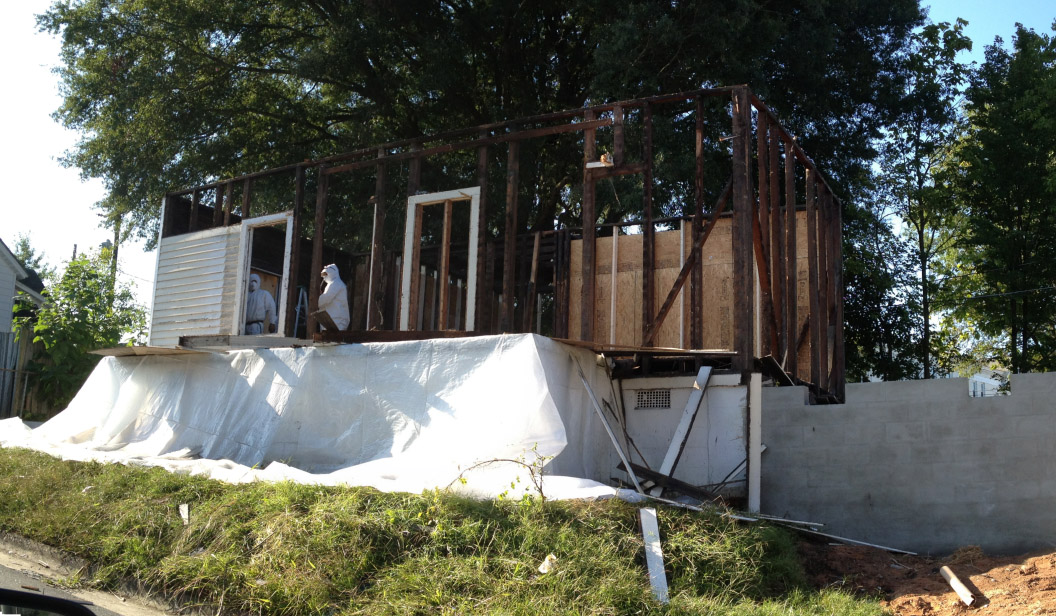 But then this seemed pretty extreme when I saw it on 9.21.12. I posted it on Facebook with the comment that a Section 106 review has become an absolute joke. But then they just went and demolished the whole damned thing.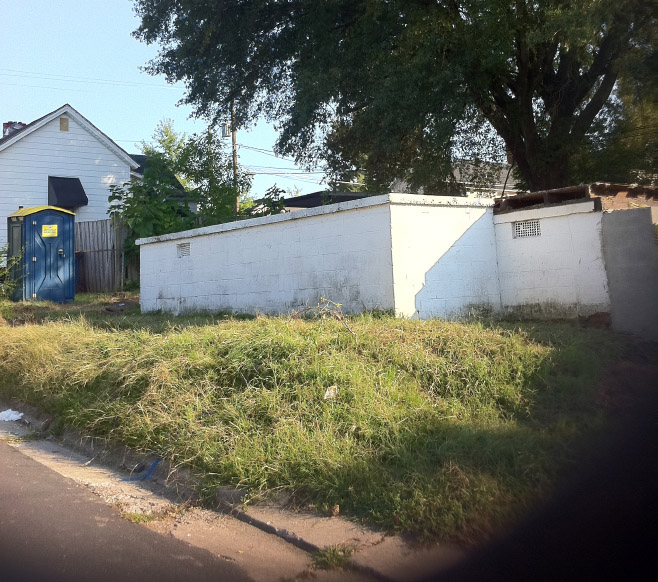 9.22.12
I strongly try to avoid sweeping political statements on this website, but the Federal government needs a serious reboot on housing. I've experienced nothing but frustration and unaccountability from Durham's local housing authority. They've done more to impede the restoration of the Golden Belt neighborhood in the 5 years I've been working in it than any of the slumlords.
In 2013, DHA began building a new house on this property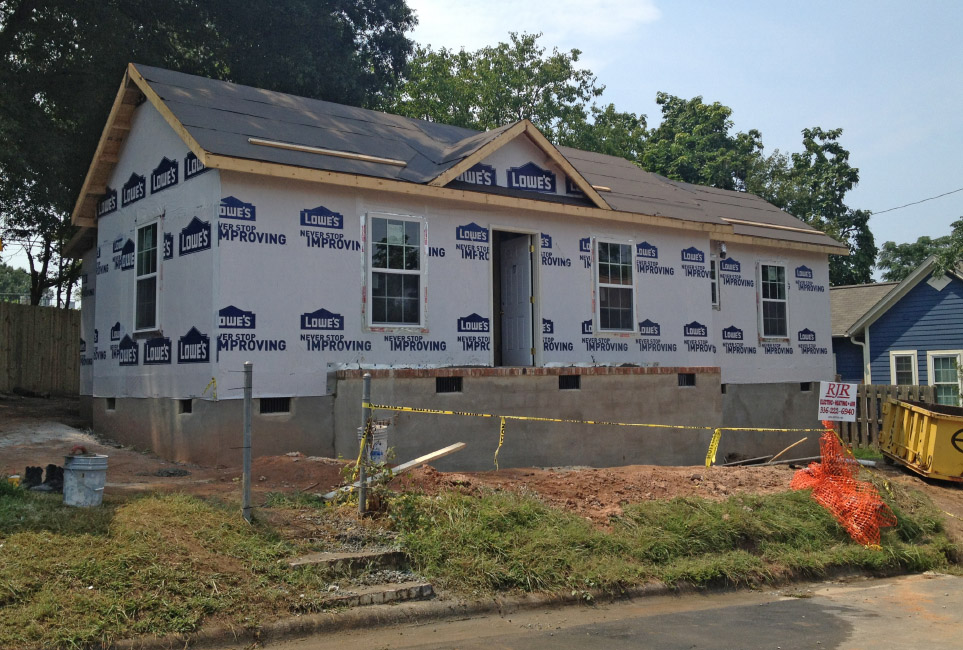 Yay for fake muntins. Thanks DHA.
08.23.13 (G. Kueber)