In tours
This building does not appear in any tours yet.
Last updated
Fri, 04/27/2012 - 12:54pm by gary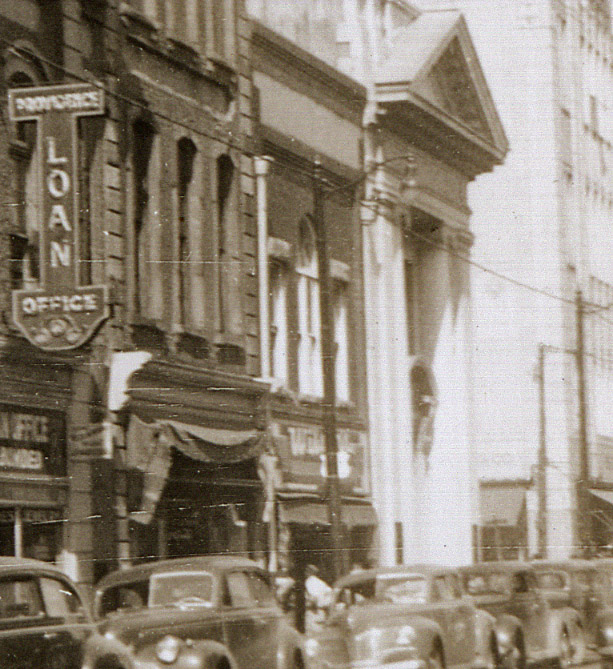 104 E Main, ~1940 (Courtesy Duke RBMC, Wyatt Dixon Collection)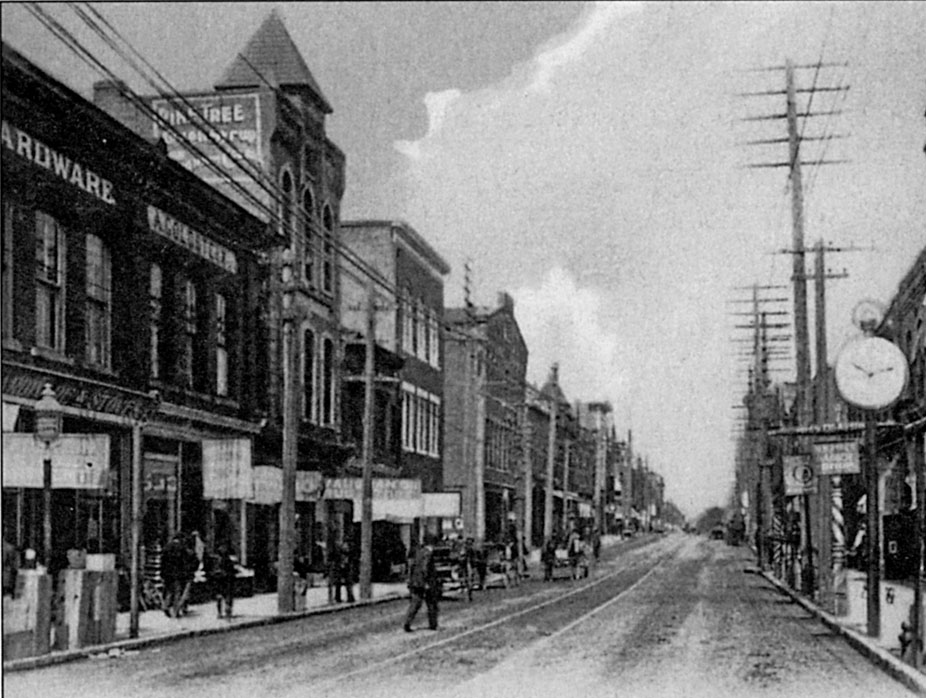 Looking southwest from East Main St., 1908
(From "Images of America: Durham" by Stephen Massengill)
The remaining commercial structures in the 100 block of East Main St., like the structures profiled yesterday, housed a variety of retail and service businesses.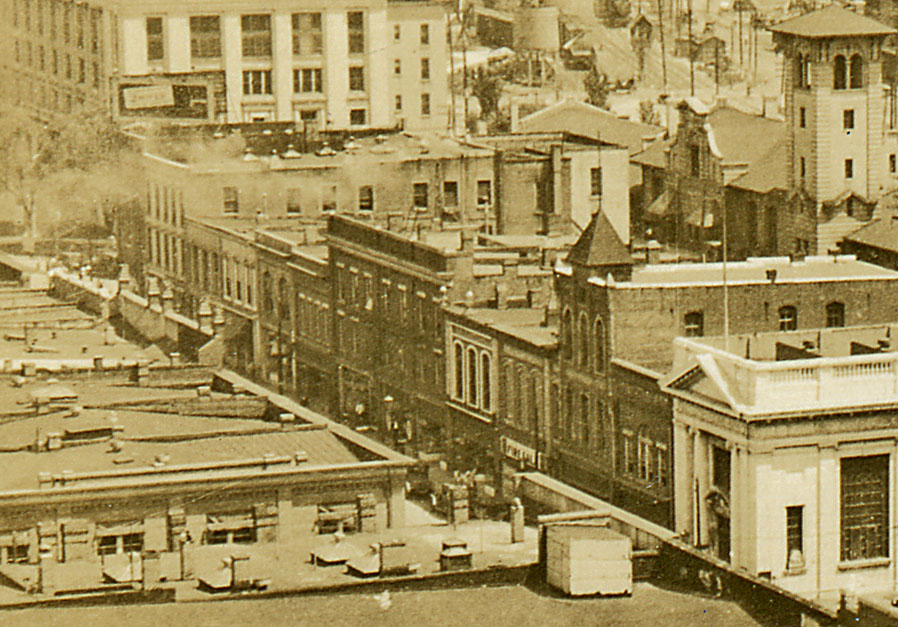 Above, a view of the entire block, ~1925. The corner building has been replaced by the Citizen's Bank building in the interim.
(Courtesy Duke Archives)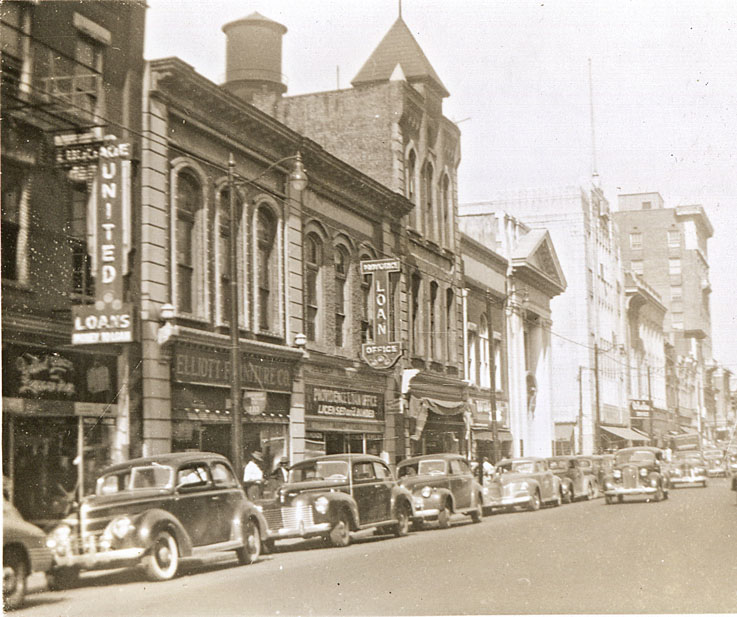 The 1940 view, above, shows several loan businesses and the Elliott Furniture Co.
(Courtesy Duke Archives)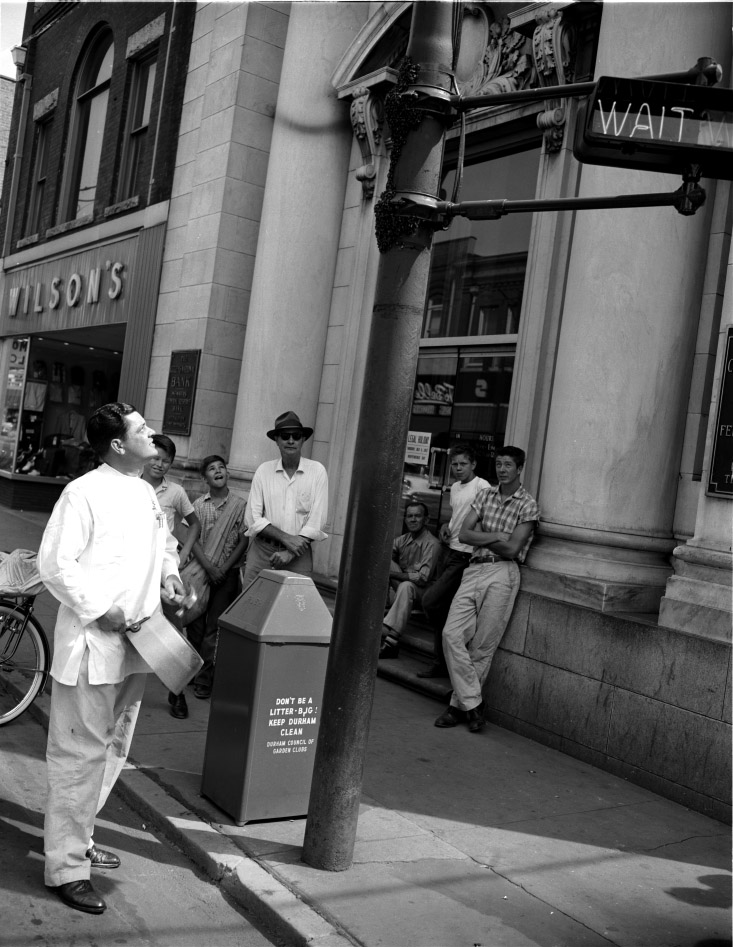 "Bees Swarming on Main Street" - 07.04.57. 104 E. Main is in the background to the left.
In the 1950s, this block began to change - the structures began to be demolished or shrunk and stripped of offending protrusions.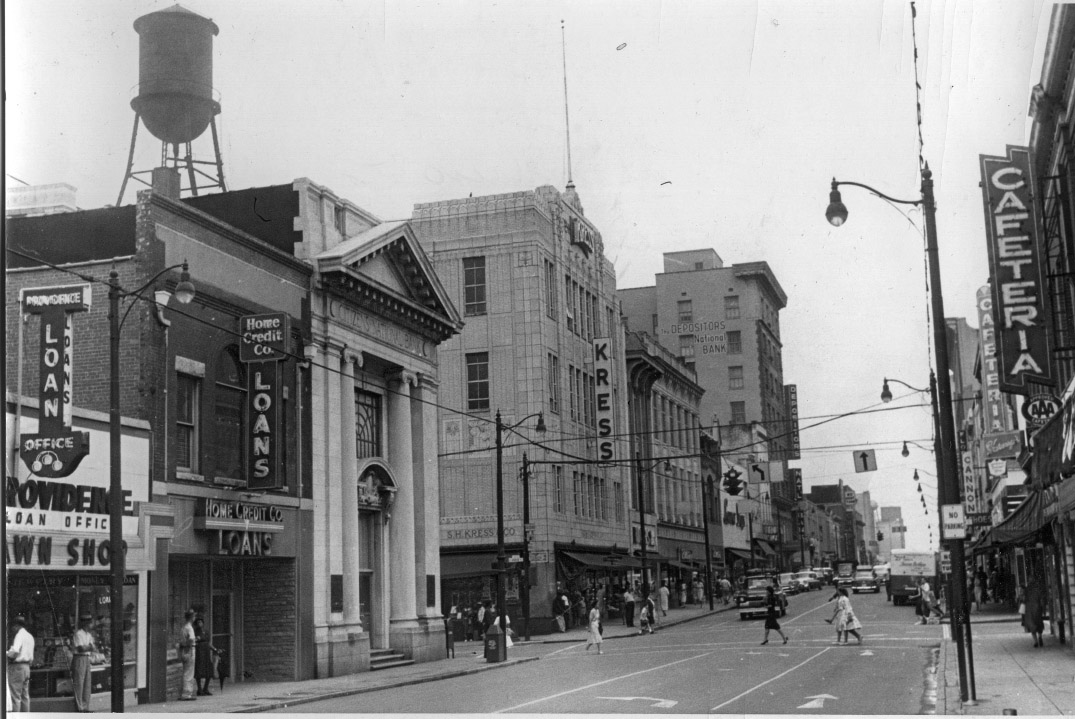 Late 1950s (Courtesy Bob Blake.)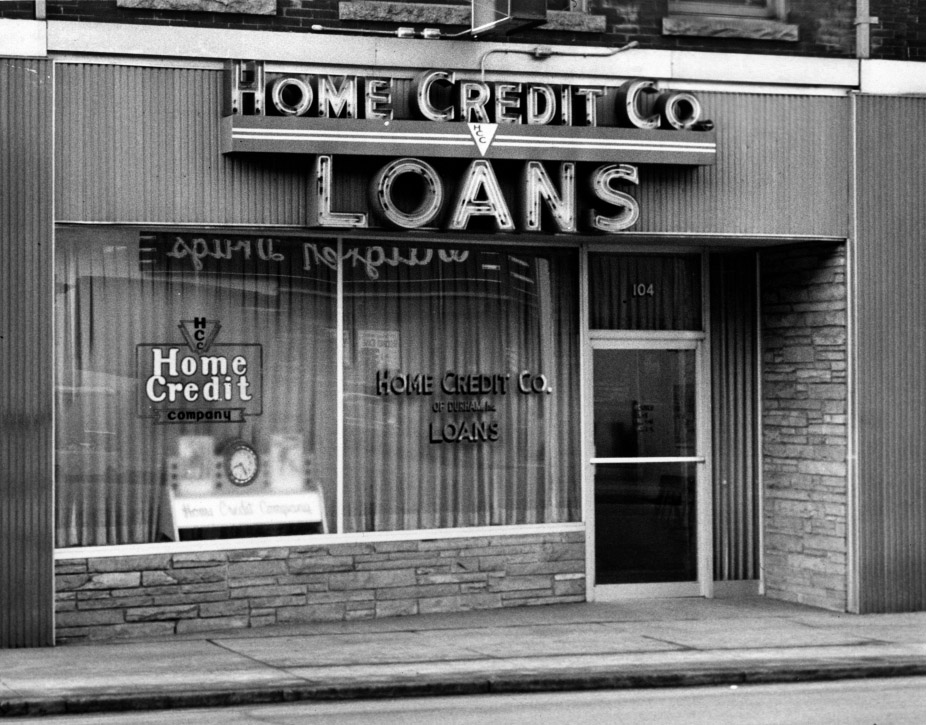 Likely late 1960s (Durham County Library)
104 East Main, along with the Citizens Bank building next door, are the only intact structures left in the block face.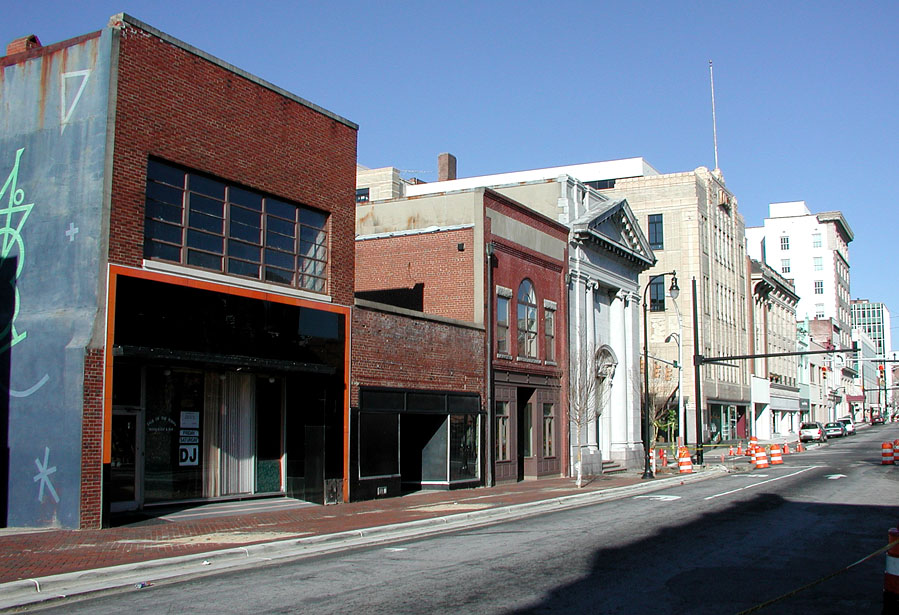 Looking southwest, 2007.
Which leaves 104 East Main, adjacent to the Citizen's Bank building, as likely the oldest, most intact structure in this block; it currently houses a law firm.