106 EAST MAIN STREET
Built in
1891-1906
/ Modified in
1960-1965
Comments
Built in
1891-1906
/ Modified in
1960-1965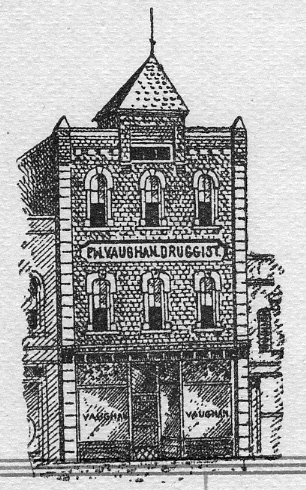 106 East Main St., 1906.
106 East Main Street was built between 1891 and 1906; it housed the PW Vaughan drugstore in the 1900s.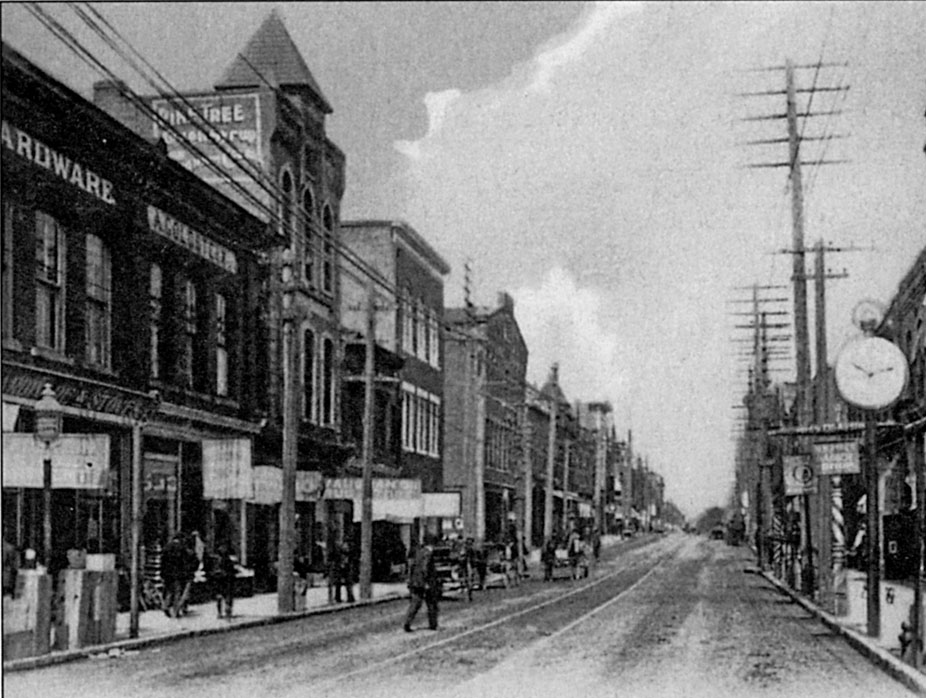 Looking southwest from East Main St., 1908
(From "Images of America: Durham" by Stephen Massengill)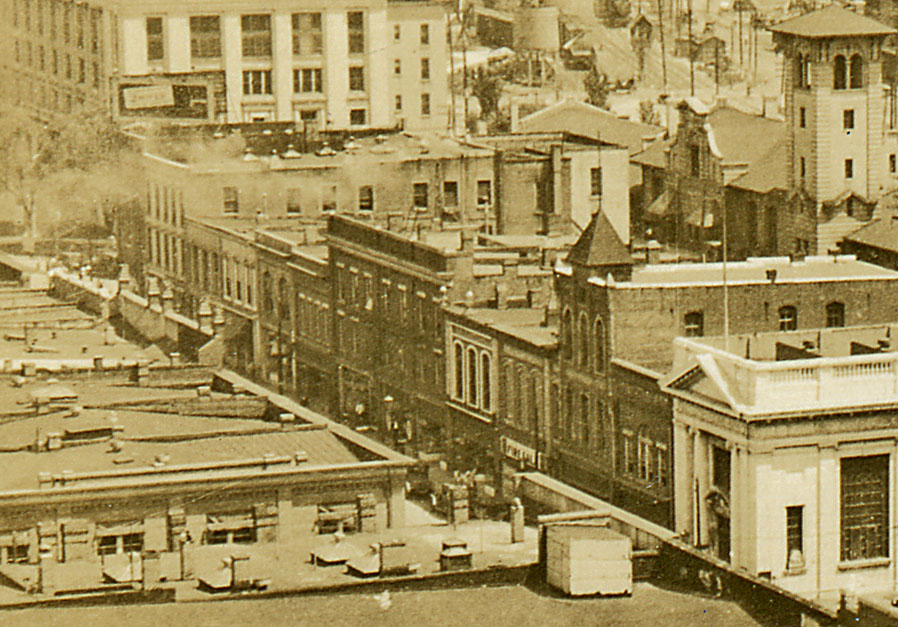 Above, a view of the entire block, ~1925. The corner building has been replaced by the Citizen's Bank building in the interim.
(Courtesy Duke Archives)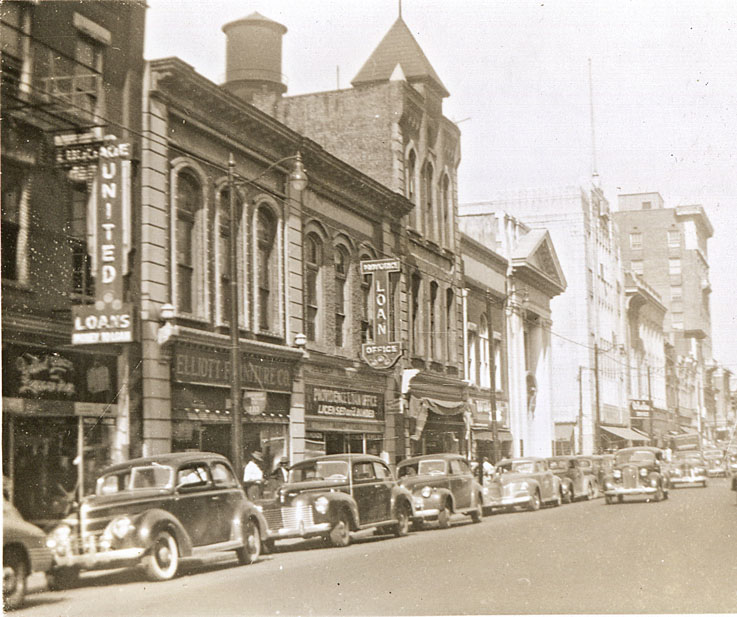 The 1940 view, above, shows several loan businesses and the Elliott Furniture Co.
(Courtesy Duke Archives)
Sometime in the 1960s, 106 East Main was likely torn down, and a squat one story building built in its stead; it is possible that the one-story structure was a major building reduction, rather than a demolition.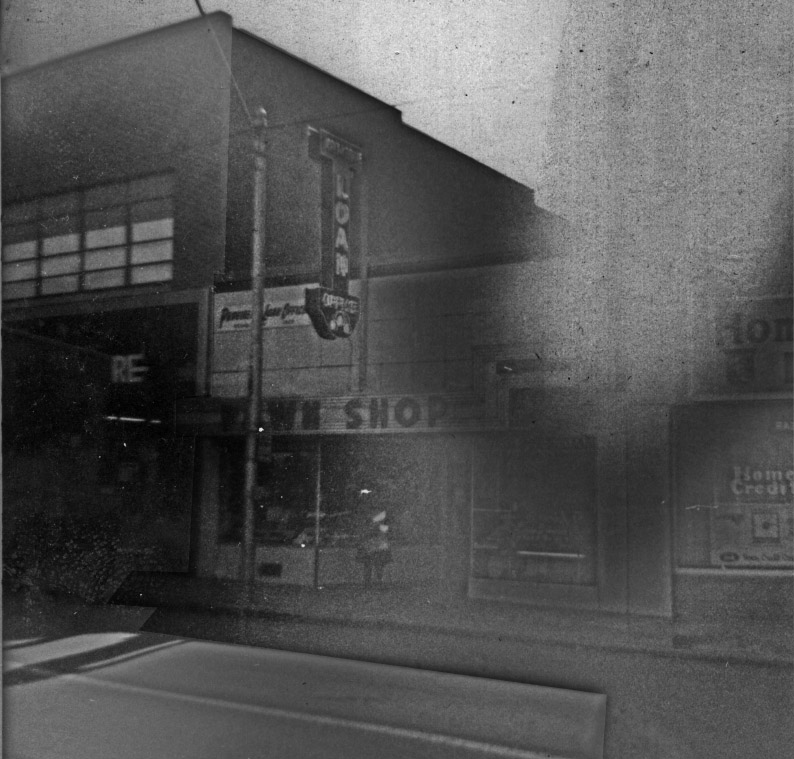 Terrible picture, 02.66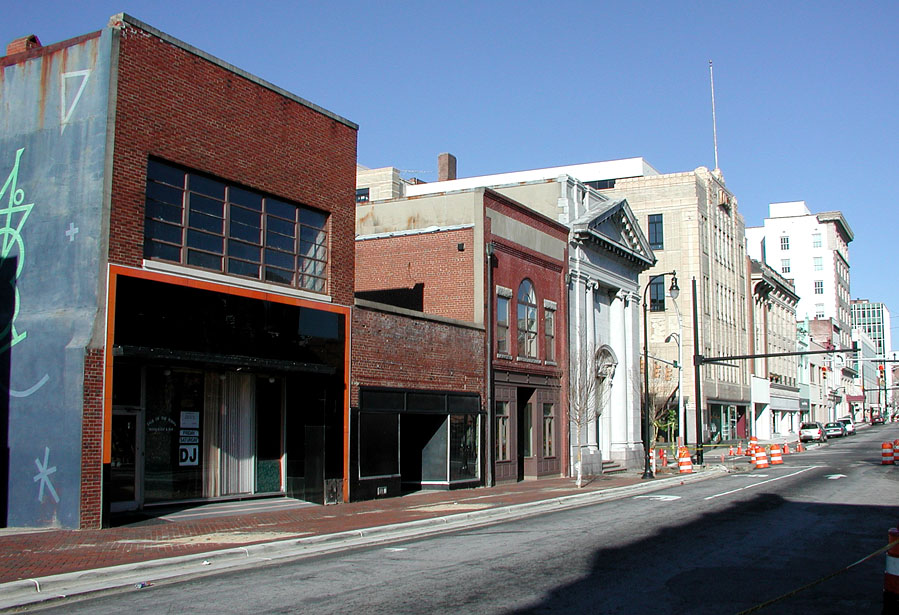 Looking southwest, 2007.
.