1101 N. MANGUM ST.
The Umstead-Rollins house - built by tobacconist (but not governor) William L. Umstead, and later the home of Durham Herald-Sun owner E.T. Rollins, 1101 North Mangum St. has been a half-way house since the 1980s
In tours
This building does not appear in any tours yet.
Last updated
Sat, 04/06/2019 - 11:44am by gary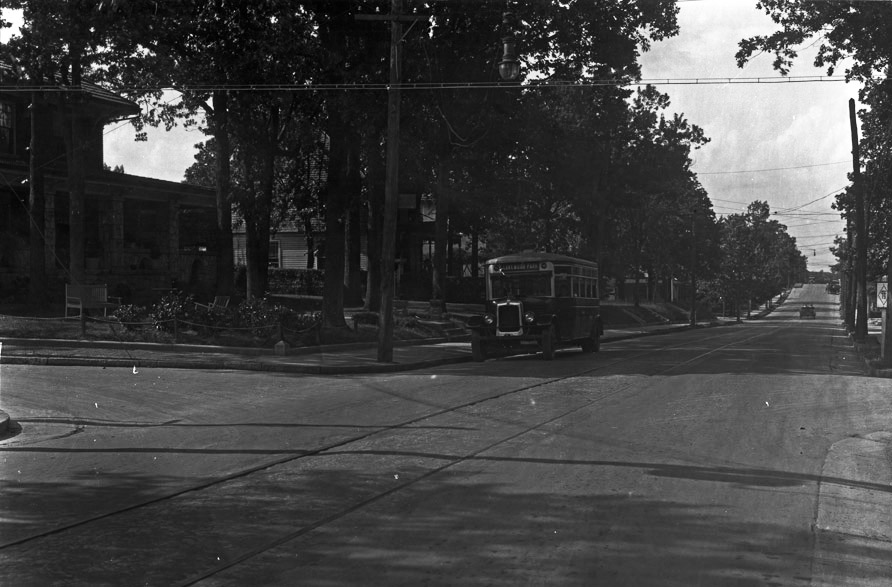 1101 North Mangum Street, 1930s. Note the streetcar tracks still in place.
(Courtesy Duke Rare Book and Manuscript Collection - Parnell Collection)
Around 1915, William L. Umstead hired Rose and Rose Architects to design this large two story brick house on the site of Umstead's earlier house, which he had had moved to a lot behind at 106 West Seeman Street. Characteristic of the house's construction date, its eclectic design combines the broad symmetrical facade of the Neoclassical Revival style with the low, broad roof and deep bracketed eaves associated with the Prairie and bungalow styles. A similar mixture appears on the interior, with Neo- classical mantelpieces throughout most of the house and a re- ception room with a beamed ceiling, massive raised hearth and a bold mantelpiece seemingly supported by projecting beams. A few years after Umstead had this house built, he sold it to Mr. E.T. Rollins, owner of the Durham Herald.
Since the 1980s, the house has been occupied by Troy (TRansition Of Youth) House, a half-way house for first-time Federal offenders.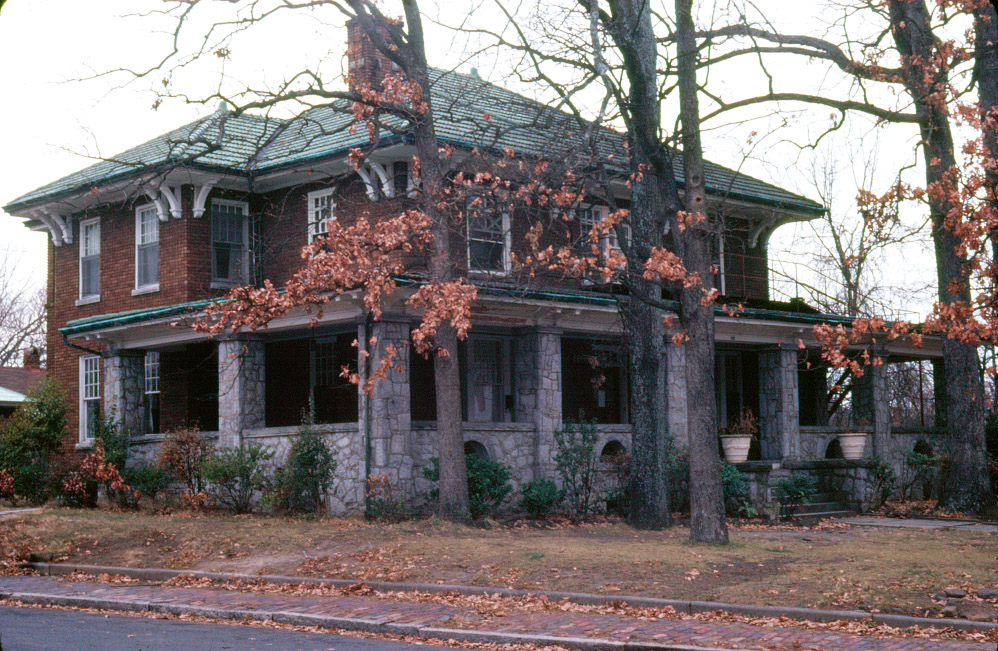 1981 (Old North Durham Architecture Slides, Durham County Library)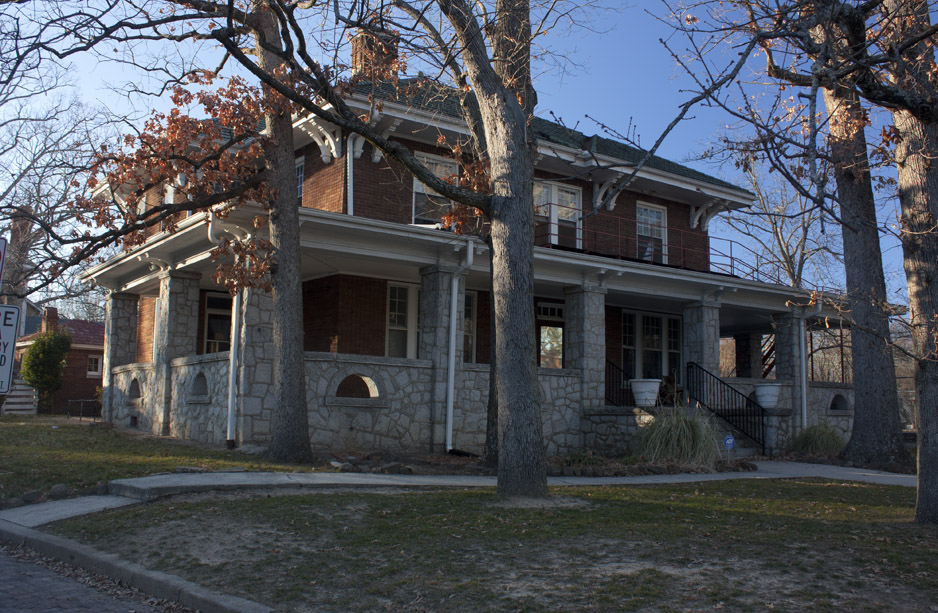 02.12.11