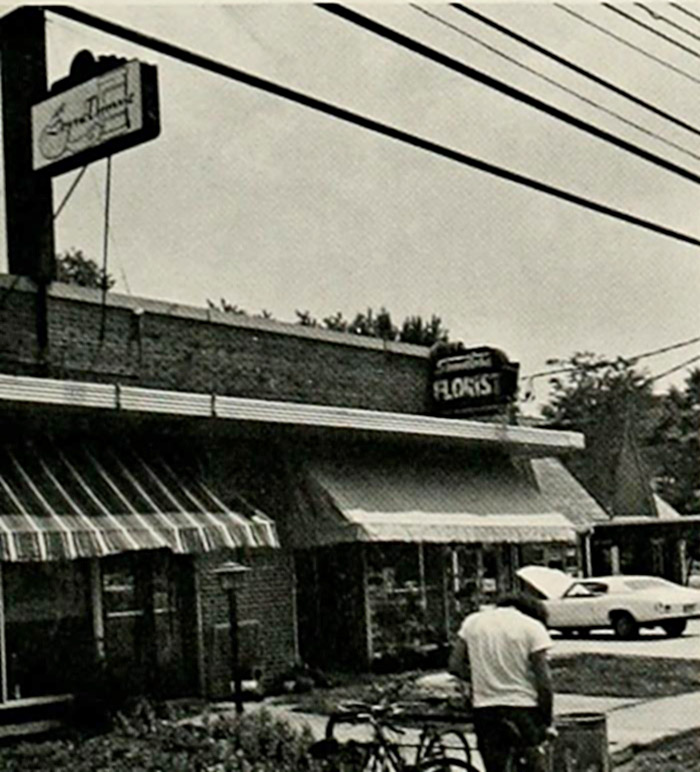 1102-1104 Broad (with Somethyme on the left,) 1974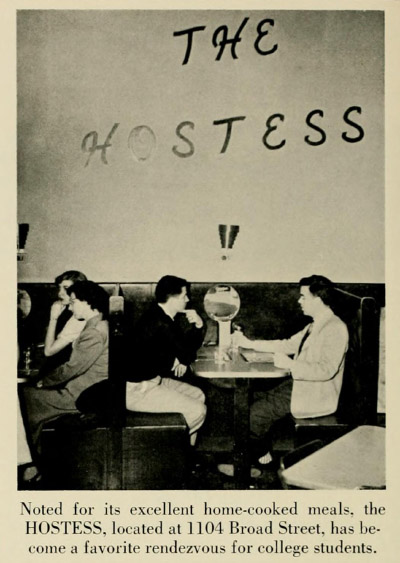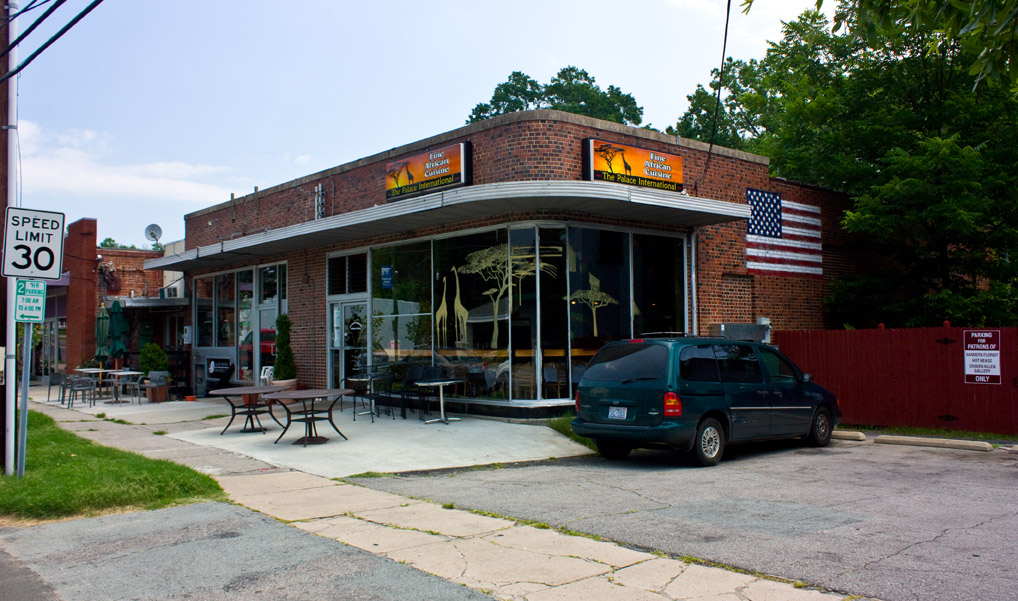 1102-1104 Broad St., 06.27.09
1102-1104 Broad was built in the late 1940s, initially housing Sanders Florist at 1102 and the Hostess Restaurant at 1104. In ~1974, 1104 became the location of Somethyme, Mary Bacon's restaurant that was the forerunner for Pyewacket in Chapel Hill, and the very recently dearly departed Anotherthyme, located at 111 N. Gregson. Somethyme was here until 1986, and was followed by the Seventh Street Restaurant.
There have been a variety of other restaurants and clubs here in the intervening years, including several in the basement space under 1104.
Currently, the building houses the Palace International restaurant at 1102 and Joe VanGogh coffee shop at 1104.