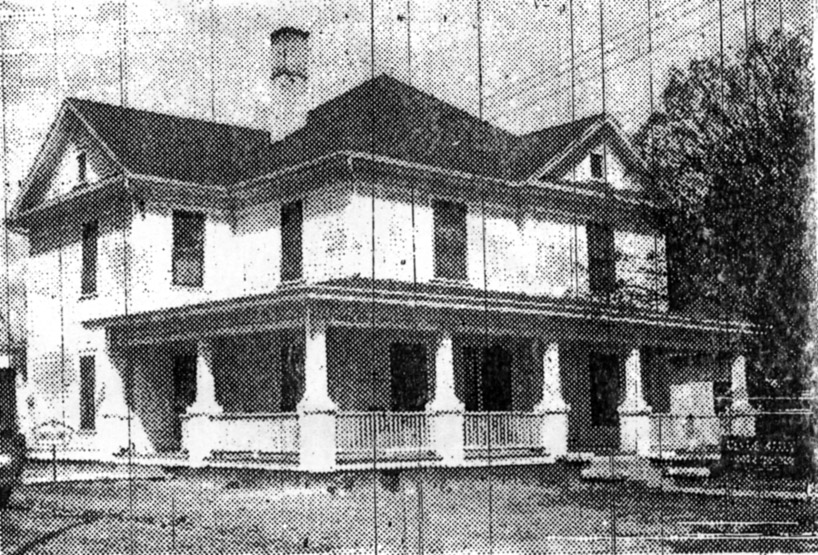 Clyde Kelly Funeral Home, 1950.
1105 Broad Street appears to have been the home of JE Smith before its conversion to the Clyde Kelly funeral home in the late 1930s or early 1940s. The business became the Clements Funeral Home in the late 1950s.
The business is still in operation today. The house is somewhere behind all that stuff in front.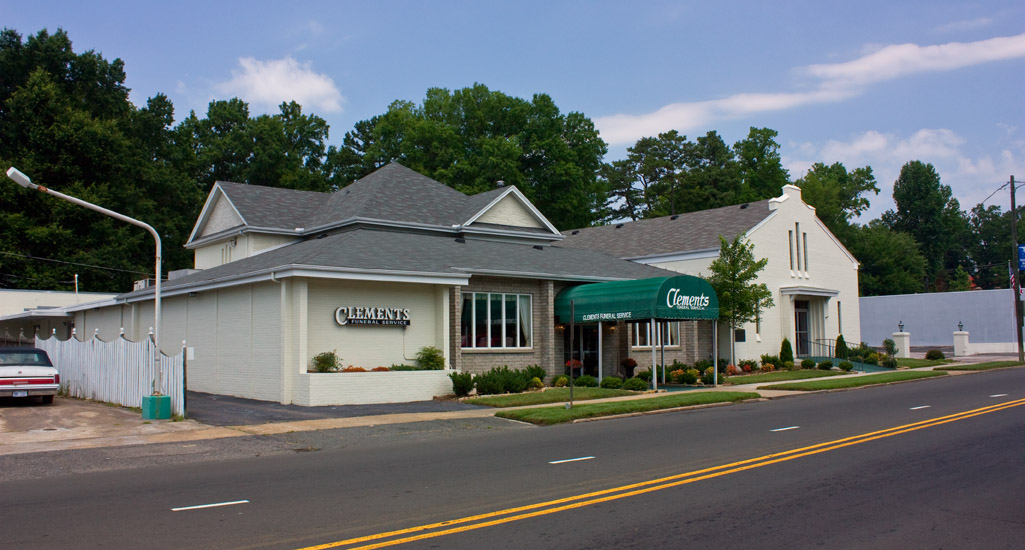 1105-1109 Broad St., 06.27.09
The funeral home has continued to acquire land to the north to expand parking, which I'll write more about in my next post. Like churches, funeral homes eat up immense amounts of surface parking for very intermittent peak usage - a similar situation exists behind Howerton-Bryant and Hall-Wynne on West Main St. These huge swaths of asphalt are particularly difficult in urban areas - ideally, these type of institutions come up with shared parking arrangements with nearby neighbors, but in practice, outside of major metro areas, it rarely happens.
Find this spot on a Google Map.
36.0159,-78.919565