In tours
This building does not appear in any tours yet.
Last updated
Mon, 06/25/2012 - 11:23pm by gary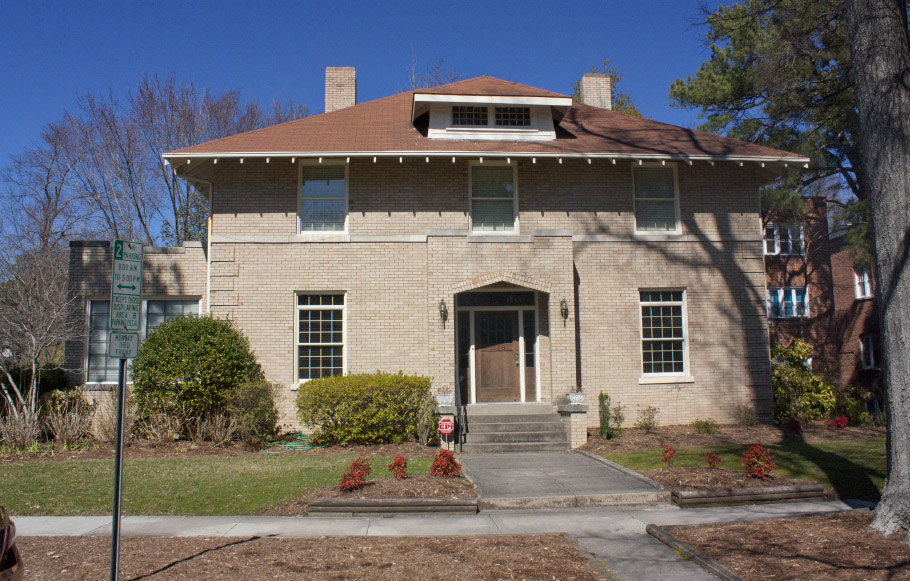 03.06.10
Laprade House. Occupied for many years beginning early 1920s by William T. Laprade, Duke University history professor. Distinctive two-story house veneered in ochre-colored brick. Deep eaves of hipped roof have exposed rafter end. Enclosed one-story flat-roofed sun porch on west end features large multi- paned windows and balustrade raised slightly at the corners.