1115 W. CHAPEL HILL ST.
Built in
1920-1930
/ Modified in
2014
Comments
Built in
1920-1930
/ Modified in
2014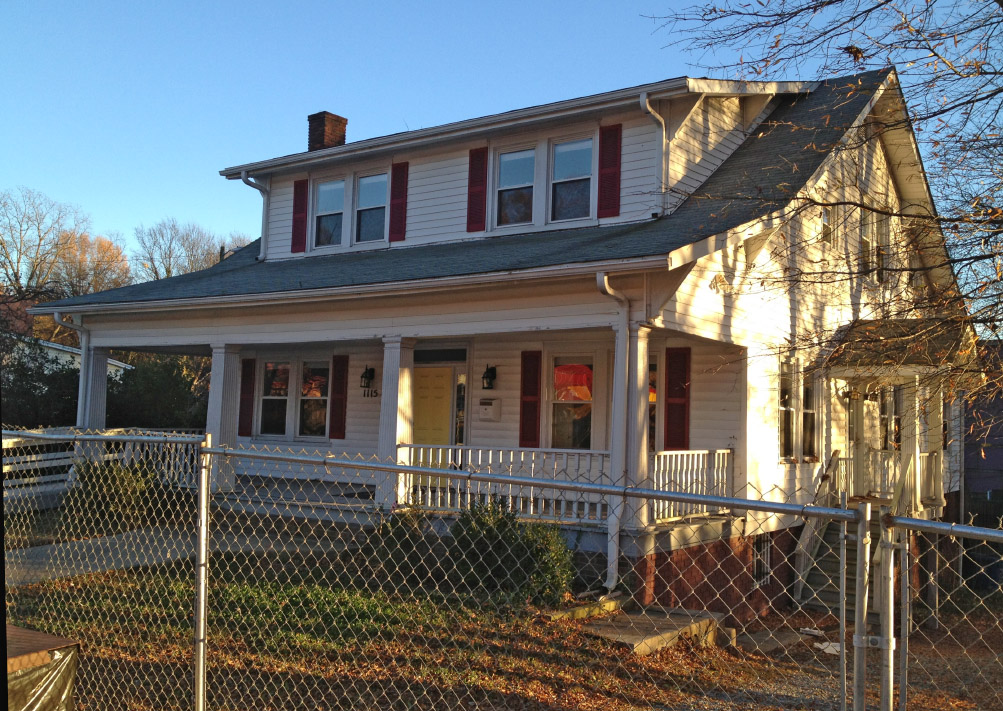 11.24.13
One of the few surviving originally-residential structures along the once-predominantly-residential blocks of WCH between Five Points and the curve of Kent Street (originally Chapel Hill Road.) This house has been a rental and later some sort of institutional home. As of late 2013, Self-Help plans to move this structure somewhere to make way for its Kent Corner development.
The house was moved in early 2014 to a cleared lot around the corner at 713 Kent Street.  Before and after the move, the renovated house served as a base for Duke Chapel's Pathways Fellowship program.

At left, the house being moved from 1115 W. Chapel Hill St. in January 2014 (source: Duke Today); at right, the house in its new location on Kent Street in early 2016, with the completed Kent Corner development in the background (source: Google Streetview).