(Below in italics is from the 2004 East Durham National Register listing; not verified for accuracy by this author.)
1-story front-gabled duplex with 6-over-6 sash windows and 2 gabled entrance porches with slender Craftsman posts. Allover vinyl siding. Not on 1937 SM. 1940 CD: 1 occupant.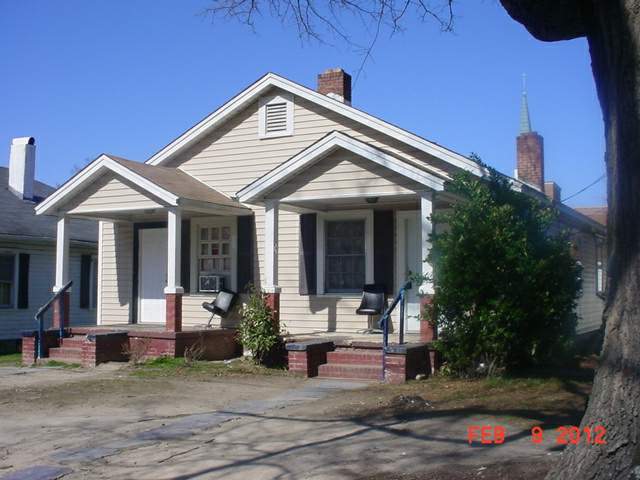 Comverted from duplex to single family home approx 2011.  For sale 2011, 2012-2013.