1123 BROAD ESSO STATION
Built in
1920s
/ Demolished in
1980s
In tours
This building does not appear in any tours yet.
Last updated
Thu, 07/07/2011 - 10:54pm by gary
Comments
Built in
1920s
/ Demolished in
1980s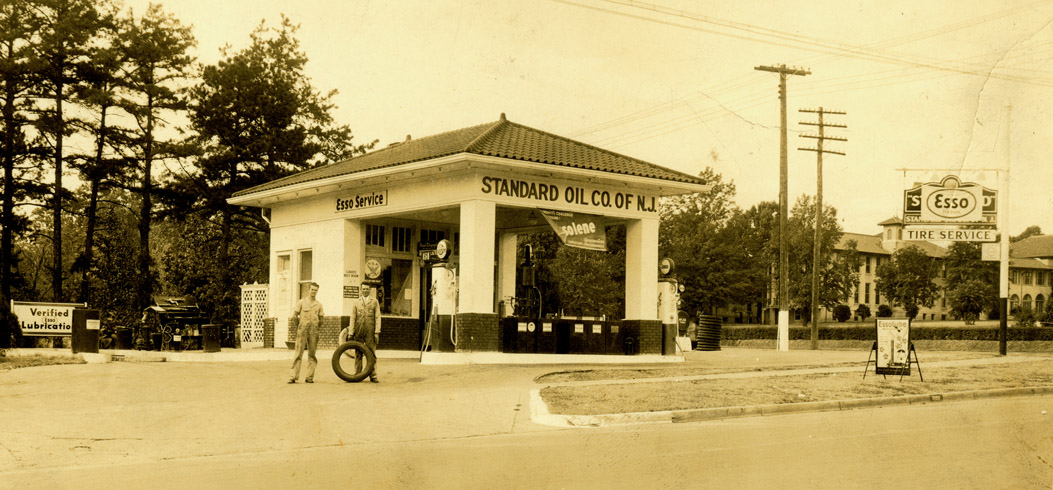 1123 Broad, 1930s.
(Courtesy Joyce Tipton)
By the mid-1920s, the southwest corner of Broad and West Club had become a Standard Oil Co. Service Station. By 1941, this had become Dodson's filling station, which became an Esso station by 1948, and Dodson and Faucette Exxon by the 1960s.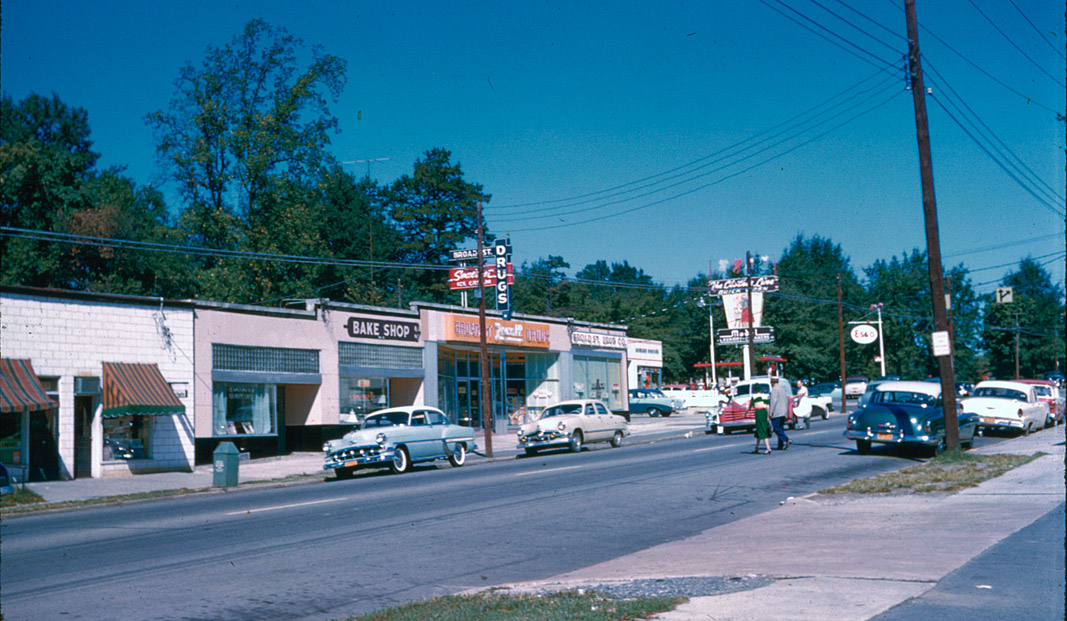 Looking northwest, 1950s. The Esso service station is visible beyond 1131-1139 Broad St.
(Courtesy Barry Norman.)
I'm not sure when the service station went out of business/was torn down, but it appears to have been out of business by 1985. By the early 1990s, a Napa auto parts store had been built here, which has since become United Imports Auto Parts.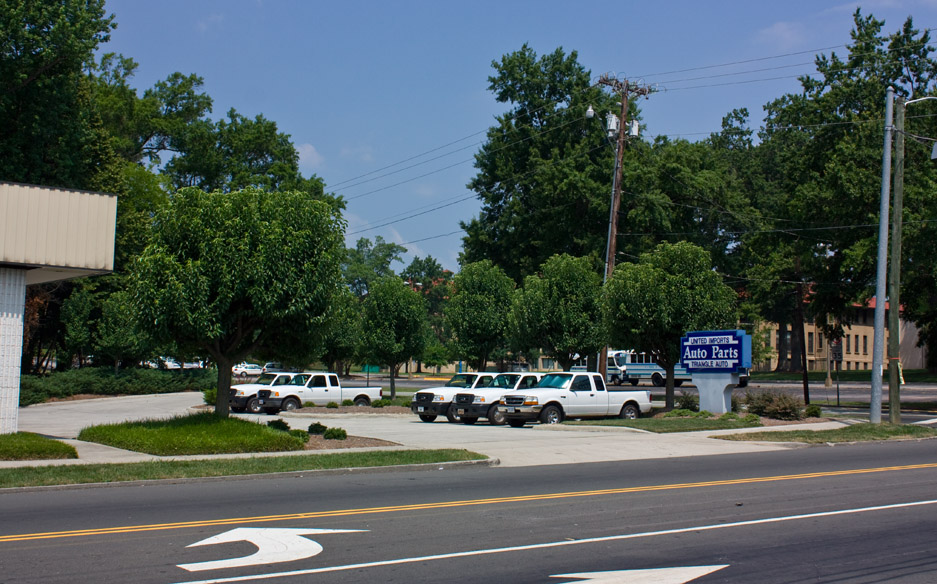 1123 Broad, 07.26.09
Find this spot on a Google Map.
36.016959,-78.919477