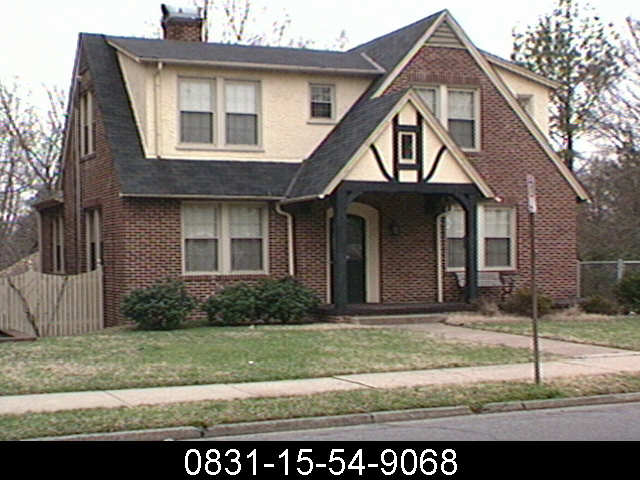 (Below in italics is from the 2004 East Durham National Register listing; not verified for accuracy by this author.)
Former Carr United Methodist Church Parsonage. Brick 1 1/2 story Tudor Cottage with arched front door and gabled 1-bay porch with half-timbered gable and diamond window, a front-gabled wing, and front and side shed dormer windows. Replacement sash windows.
C Garage. Ca. 1930. Matching steep gabled roof 2-car brick garage with stuccoed gable.