119 SOUTH DRIVER STREET
Built in
1910
/ Modified in
1930
Comments
Built in
1910
/ Modified in
1930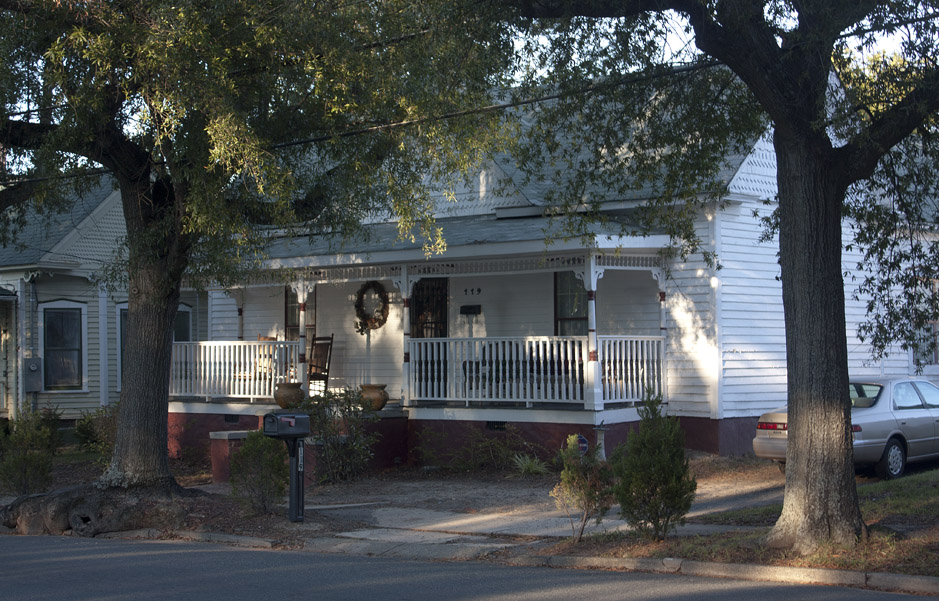 10.02.10
(Below in italics is from the 2004 East Durham National Register listing; not verified for accuracy by this author.)
Architecturally significant 1-story tri-gable house that is similar to 117 S. Driver St., but has less ornate trimwork. All gables have decorative sawtooth and staggered shingles. Original 2-over-2 sash windows have peaked lintels with additional sawnwork ornament. The original porch has turned bracketed posts. 1930 CD.
C Garage. Ca. 1930. Front-gable garage with German siding and exposed rafter tails.
Find this spot on a Google Map.
35.984518,-78.877617