1212 SOUTH DUKE STREET / UNIVERSITY DRIVE
Funky modern early fast-food architecture
In tours
This building does not appear in any tours yet.
Last updated
Thu, 04/25/2019 - 11:30pm by gary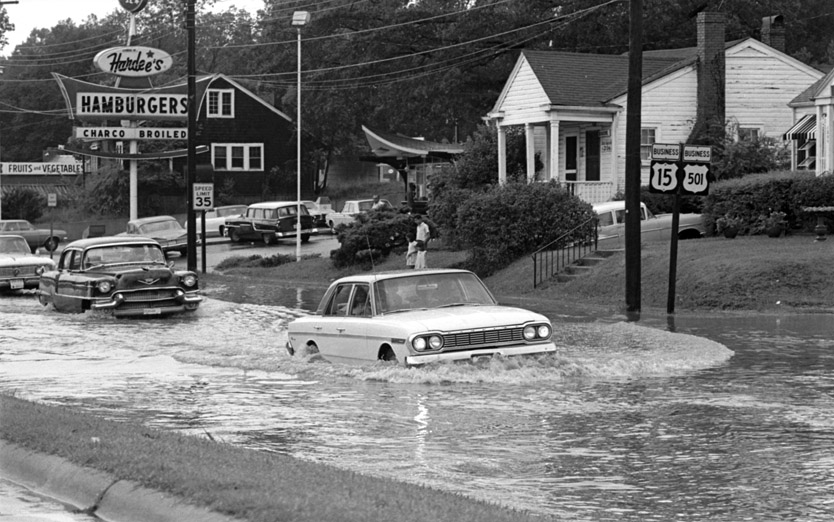 1200 Block of South Duke St. / University Drive, 08.05.67
(Courtesy The Herald-Sun Newspaper)
Although 1212 South Duke Street (now University Drive) was the site of a small home in the early to mid-20th century, I've had more interested emails regarding the 1950s-60s era Hardees which replaced that house. I'd have to spend some quality time with the city directories to know when it opened and closed, but the futuristic shape is partially visible in the above photograph (of a flood in the Third Fork Creek floodplain that is Forest Hills park/shopping center).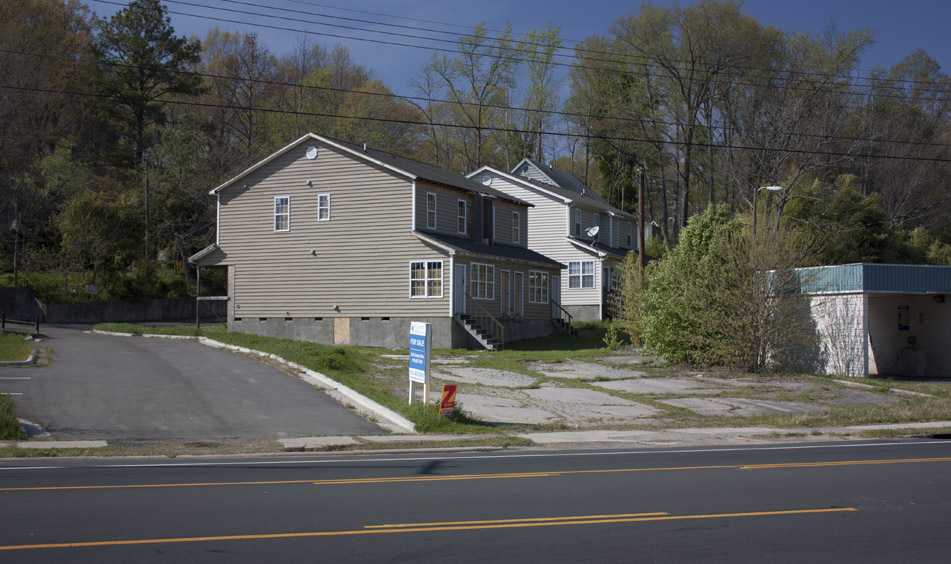 1212 South Duke Street / University Drive, 04.04.11
View this site on Google Maps