122 CORA STREET / CORA PLACE - VENABLE NEW WAREHOUSE
Built in
1930-1940
/ Demolished in
1967
In tours
This building does not appear in any tours yet.
Last updated
Mon, 09/19/2011 - 11:00am by gary
Comments
Built in
1930-1940
/ Demolished in
1967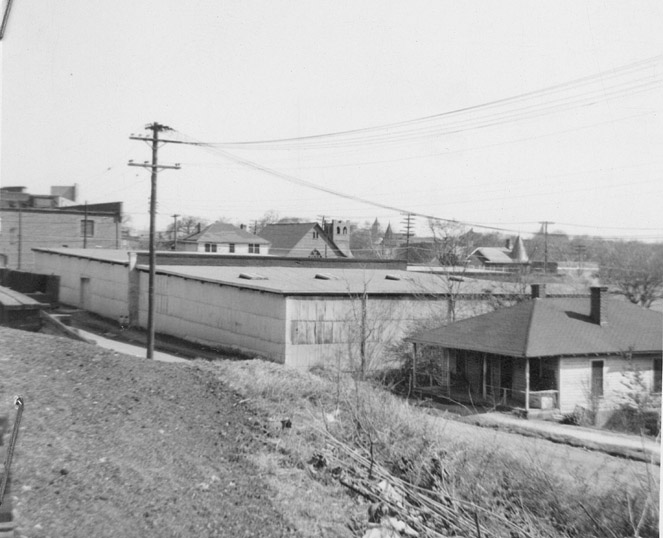 122 Cora St.
(Courtesy Durham County Library / North Carolina Collection)
The Venable Tobacco Company, which had built three bays of warehouse on the east side of South Roxboro St. / Pine Street in the first two decades of the 20th century, built two additional warehouse sections (which they labelled 4 and 5) on the west side of South Roxboro at its intersection with Cora Street. These warehouses were likely built in the 1930s, based on the construction type and when similar structures were being built by other tobacco companies (such as the Farley and Garrard warehouses of L&M, or the large banks of warehouses on Broad Street and Ellis Road.)
Cora Street was yet another short, one-block street that ran between McMannen (Mangum) Street and Pine (Roxboro) St., just south of the Southern Railway freight depot. A cluster of apartment buildings on the southern side of the street were arrayed around a small street extending south from Cora Street, known as Cora Place.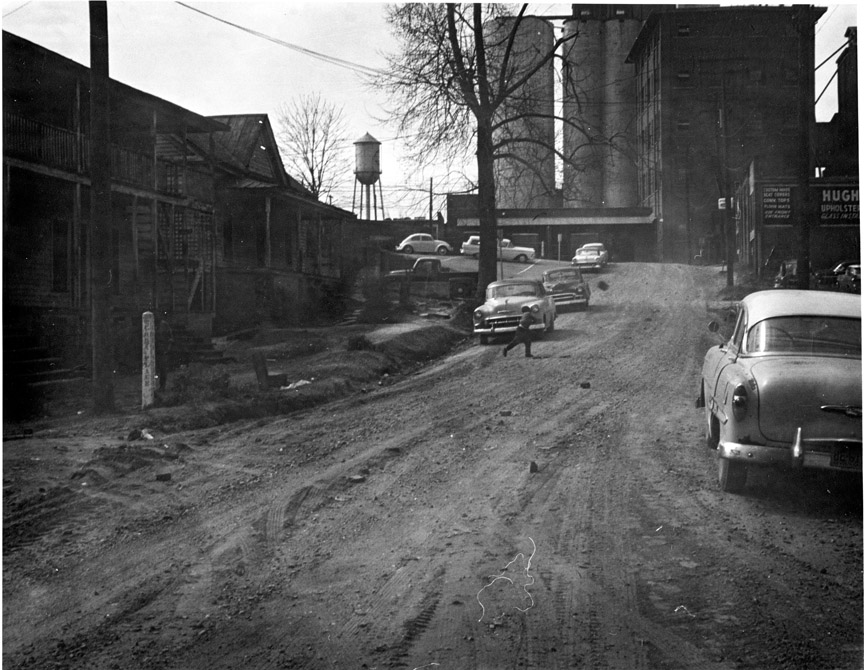 Looking west on Cora Street, 1960s.
(Courtesy Durham County Library / North Carolina Collection)
All of Cora Street, including the Venable warehouses pictured above, were demolished by Urban Renewal, and Cora Street was closed.
After the demolition of the Southern Railway depot in 1992, Cora Street became a part of the development site for the new county jail. The former path of the street is now part of the parking lot/green space to the south of the jail.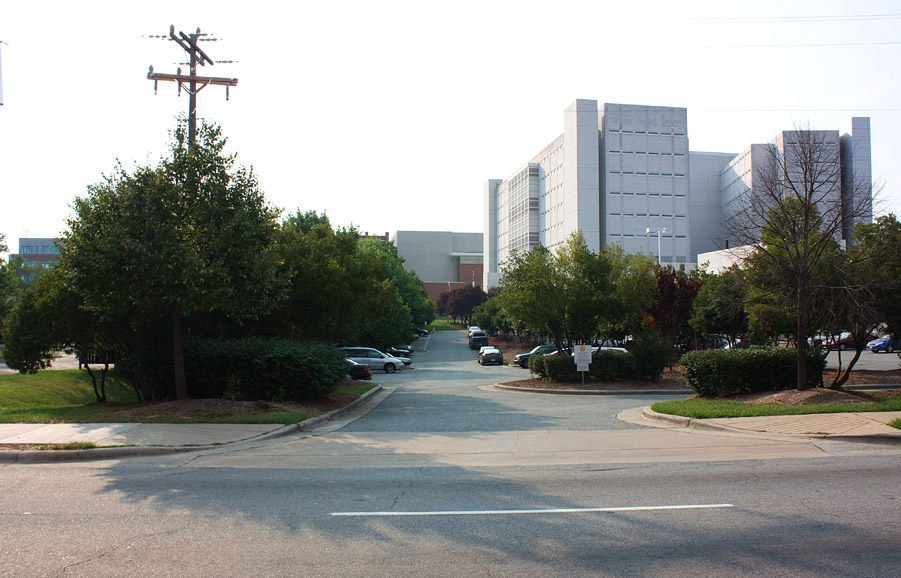 Former path of Cora St., looking west, 08.20.08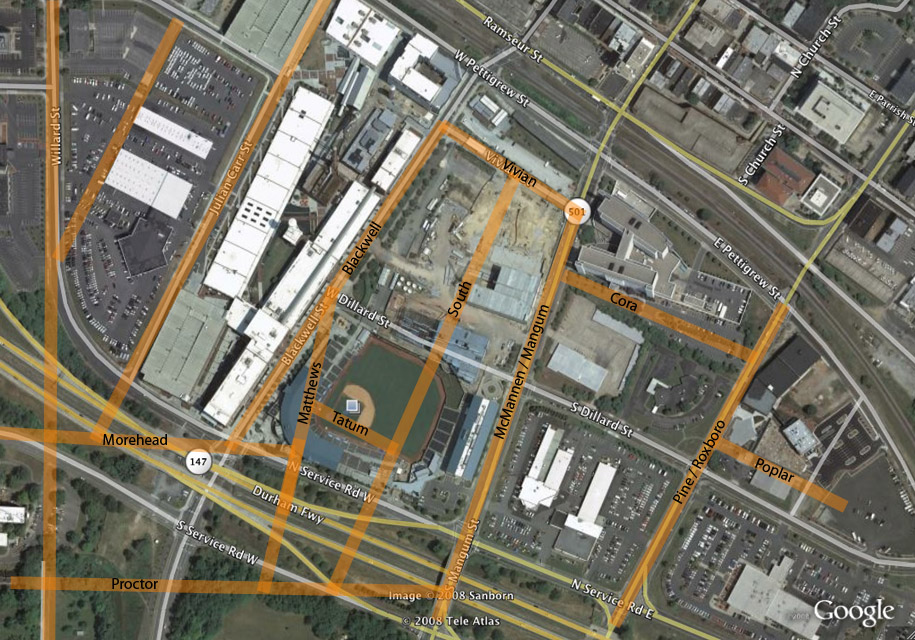 Pre-1970 street grid overlaid on 2007 satellite imagery.
35.992545,-78.900799