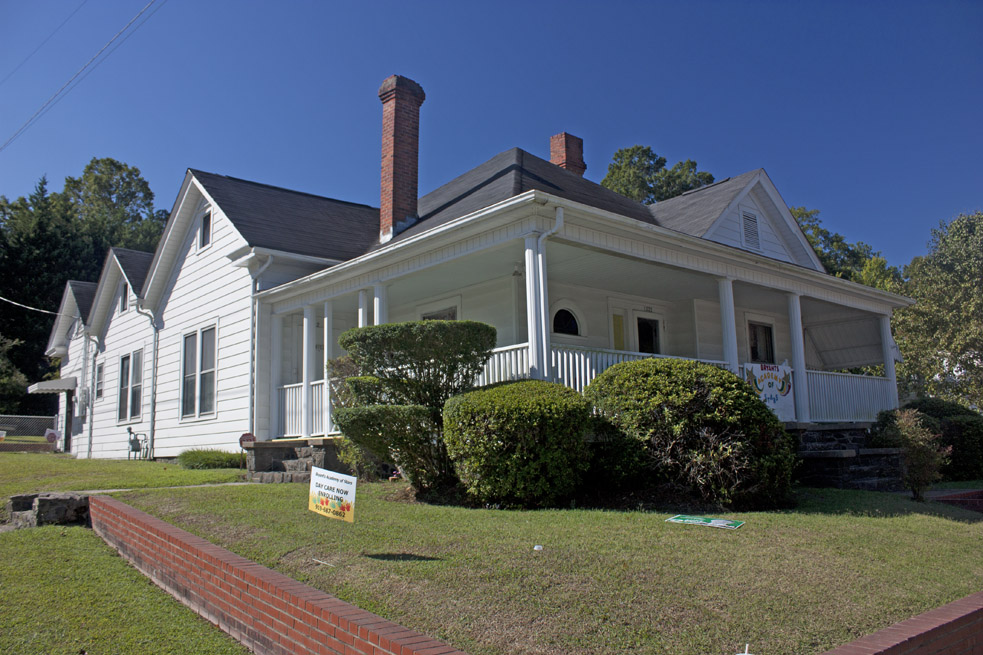 1222 Holloway, 10.02.10
Per the 1980 historic inventory:
Minzey Lawrence House
Minzey Lawrence, farmer and carpenter, was the earliest known owner of this one-story frame house which is a representative example of the the medium-sized, tastefully detailed dwellings constructed throughout East DUrham in the first two decades of [the 20th century]. Constructed in the late 1910s on a large corner lot, the house is distinguished by its very tall interior chimneys with corbelled stacks and its wraparound front porch with Tuscan columns and turned balusters. The front portion of the foundation and the front steps are constructed of rubble stone. An interesting aspect of the house is the east elevation with three gables, two of which appear to be the result of later additions.
As of October 2010, it houses "Bryant's Academy of Stars" - a daycare.
Find this spot on a Google Map.
35.994202,-78.87833