In tours
This building does not appear in any tours yet.
Last updated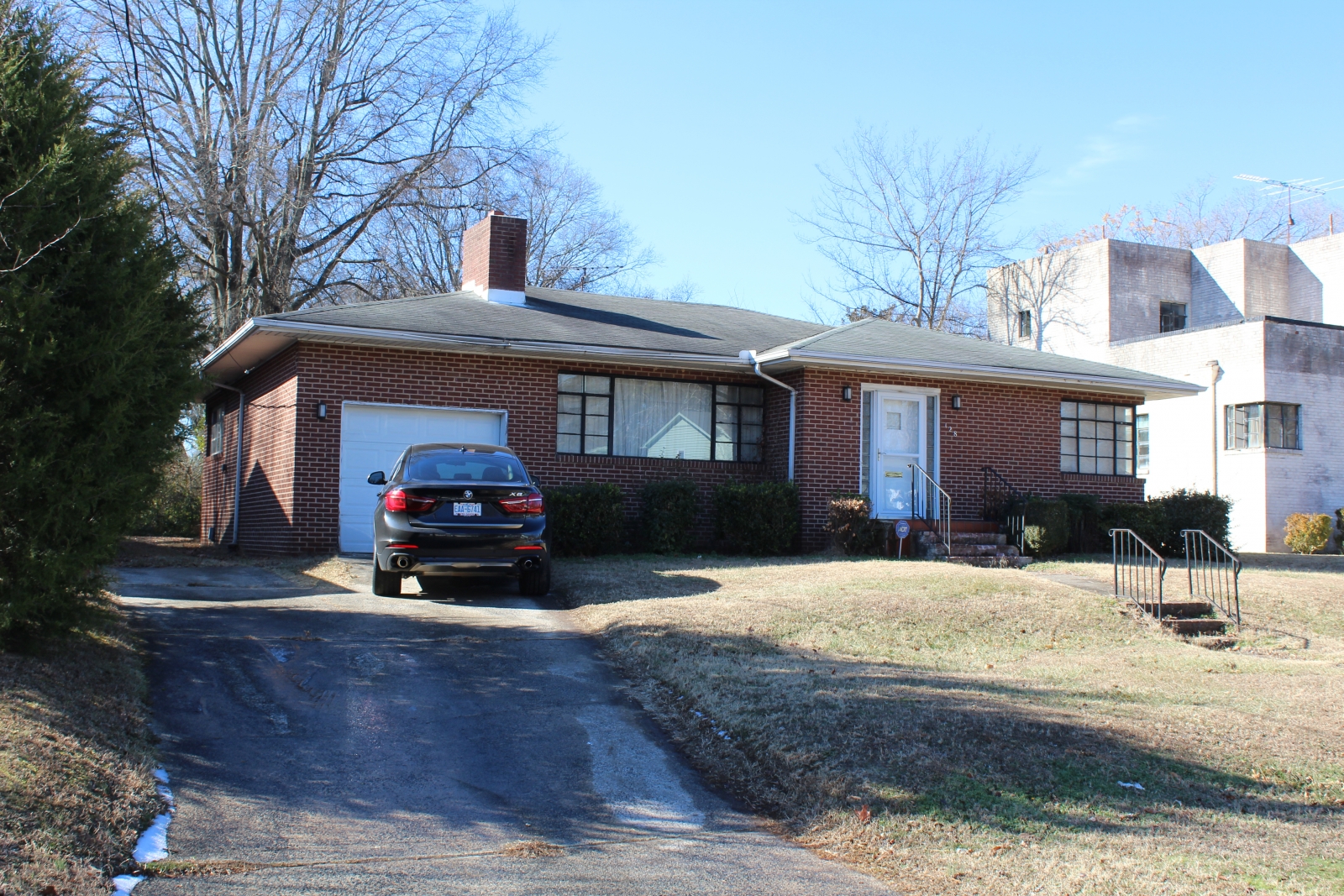 Photograph taken by Cheri Szcondronski, National Historic District Submission, January 2018
With high material integrity, this one-story, hip-roofed Ranch house is typical of Ranch houses constructed throughout the district in the 1950s. The house is four bays wide and double-pile with a projecting, hip-roofed wing on the right (northwest) end of the façade. It has a brick veneer, deep eaves, metal-framed casement windows that wrap around the front right (north) corner of the house, and an interior brick chimney. A solid wood door with one light is located on the left (southeast) end of the hip-roofed wing and has glass block sidelights. To its left, on the main block of the house, is a picture window flanked by metal casement windows and there is a garage door on the left end of the façade. Stacked aluminum awning windows at the left rear (south) likely enclose an original inset porch. County tax records date the house to 1951 and the earliest known occupants are James R. Butts, a professor of Chemistry at North Carolina College (later North Carolina Central University), and his wife, Adele B. Butts, a nursing instructor, in 1955.
Dr. Butts was also the Chair of the Athletic Commission at NCC and Mrs. Butts became the Director of Recruitment and Counseling for Health Careers at NCC.
According to deed records, Isadora Gray Williams and J. F. Williams sold the lot to James R. Butts, a single man, on April 24, 1946.  Dr. Butts sold transferred to the lot to E.R. Avant and his wife, Barbara C. Avant on Juy 6, 1950.  On the same day, the Avants conveyed the lot back to Dr. Butts and his wife, Adele Butts.  After living in the house for many years, the Butts sold the house to Corinne Mabry on June 28 2002.  George Anthony McQueen, Jr, administrator of thee estate of Corinne A. Mabry conveyed the property to George Anthony McQueen, Jr.  Mr. McQueen remains the owner and rents it to tenants.
Both of the photographs below are from the North Carolina Central University Faculty and Staff Photograph Records, 1910-2005, The James A. Shepart Memorial Library:
                James R. Butts, Ph.D
                    Adele B. Butts