In tours
This building does not appear in any tours yet.
Last updated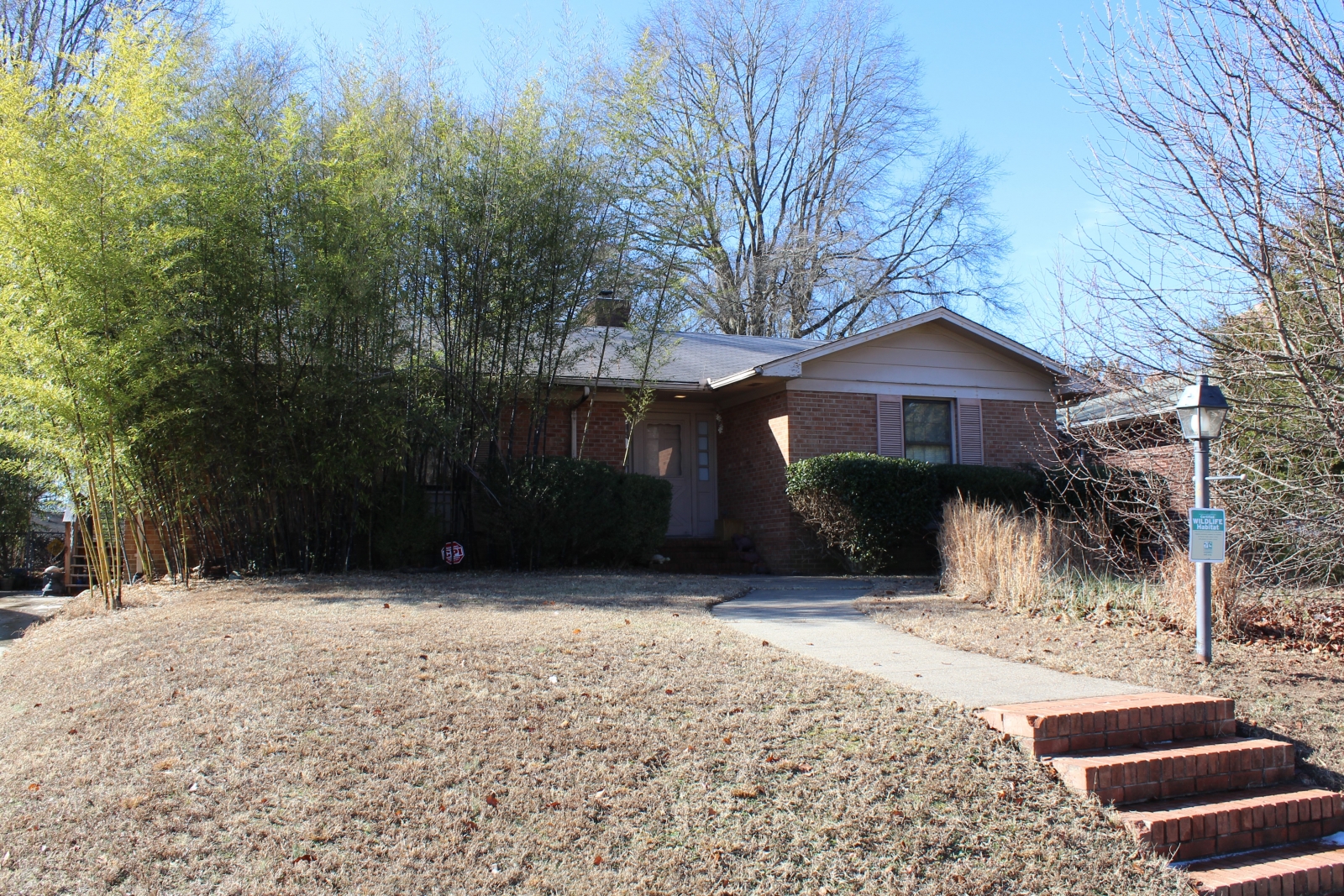 Photograph taken by Cheri Szcondronski, National Historic District Submission, January 2018
Largely obscured by foliage, this one-story, side-gabled Ranch house is four bays wide and three bays deep with a projecting, front-gabled bay on the right (northwest) end of the façade. The house has a brick veneer, deep eaves, wide wood siding in the gables, and an interior brick chimney. It retains eight-over-eight wood-sash windows with paneled aprons below windows on the façade. To the left (southeast) of the front-gabled bay is a six-panel door with four-light-over-one-panel sidelights accessed by an uncovered brick stoop. An entrance near the rear of the left elevation is sheltered by a shed-roofed porch on square posts. County tax records date the house to 1963, though it is not listed in the 1963 city directory. It was occupied by Dr. James Lee, a professor and chairman of the Biology department at North Carolina College (later North Carolina Central University) and his wife, Molly, former librarian at Shaw University and founder of the Richard B. Harrison Library in 1935, the first library for African Americans in Raleigh, North Carolina.  The James S. Lee Biology Building is named in Dr. Lee's honor.
According to county deed records, Etta Holleman sold the lot to James S. Lee and Mollie H. Lee on October 28, 1947.  Dr. and Mrs. Lee lived in their home until their deaths.  Their son, James S. Lee, Jr. is the owner of the property and rents it to tenants.