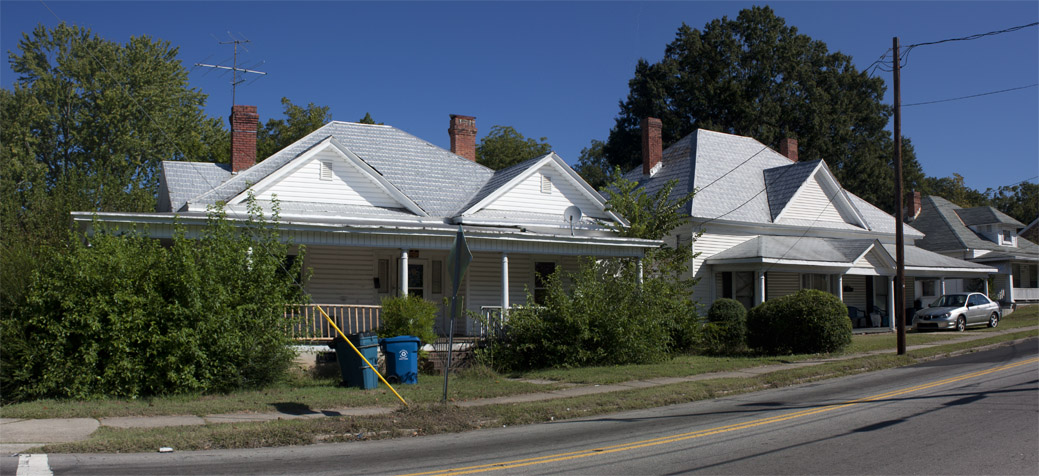 1301-1303 Holloway Street, 10.02.10
I love the patterned tin shingles on the polygonal roofs of these two houses on Holloway Street - this is emblematic of the kind of great architectural detail that was intact on a widespread basis in East Durham until ~10 years ago.
In the 1920s, JR Enoch lived at 1301 and RJ Sherron lived at 1303.
This kind of crafted historic detail is rapidly being lost through window tear-outs, vinylization, replacement of roofs like these with asphalt shingle, and demolition.
(Below in italics is from the 2004 National Register listing; not verified for accuracy by this author.)
Large pyramidal cottage with 2 interior chinmeys, 2 front cross- gables, 2-over-2 sash windows, and a wraparound porch with Doric columns and a plain railing. Vinyl siding. 1925 CD: J. R. Enoch occupant (printer). 1935-1940 CDs: J. Luther Tingen owner/occupant.